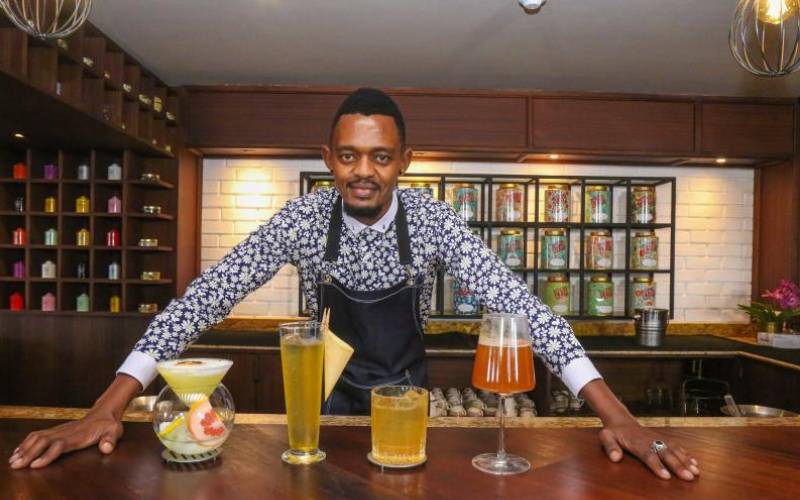 Diageo Kenya has unveiled the winner of the 6th edition of the Diageo World Class Kenya competition winner, Kelvin Thairu.
The Thairu emerged victorious, flooring 20 other contestants in the same competition.
The competition comes soon after Kenya Breweries launched a Diageo Bartender Academy in March of this year whose aim is to upscale, build capacity and trade engagement in Kenyan bartenders.
Following his win, Thairu will proceed to battle it out with 55 other mixologists in search for the World Class Bartender of the year. The global finals will take place in Madrid, Spain and is the first-ever fully virtual event, which will start from July 4-8.
The five-day spectacular event will be packed full of immersive opportunities for people to both watch the competition and engage with some amazing virtual and interactive experiences.
"World Class Global Competition has been instrumental in transforming better drinking culture around the world. We are happy that even with the closure of on-trade bars, as Kenya Breweries we are continuously equipping bartenders with necessary life skills & knowledge, while keeping our mixologists community together, said Douglas Duncanson- KBL National Advocacy Manager.