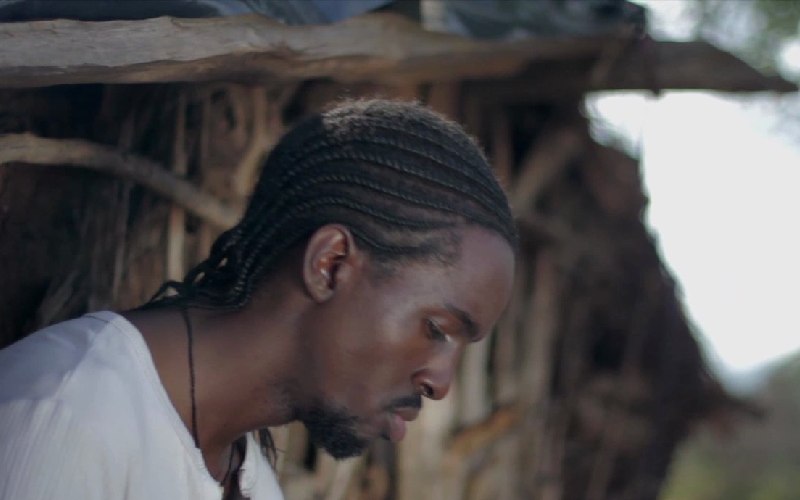 Rehabilitated ex-Tusker Project Fame star David Major seems to have fully recovered and back on his feet after suffering numerous seizures that resulted in his hospitalization about a month ago.
Taking to Instagram to assure fans of his safety, David shared a black and white selfie accompanied by a quote from Shannon L. Alder that speaks about an individual having control over their dignity despite the hardships life throws at them and being able to leave behind their scarred past to start over.
"Your dignity can be mocked, abused, compromised, toyed with, lowered & even badmouthed, but it can never be taken from you. You have the power today to reset your boundaries, restore your image, start afresh with renewed values & rebuild what has happened to you in the past. ~ Shannon L. Alder," he quoted.
Fans pleased by his return flooded his comments section with sweet messages to appreciate and encourage him.
"I'm so truly honored to know and love you. It's a joy to witness you!!" wrote one user by the name, laconicandecho.
"Glad your back...nothing can dim your light," added Carolnyaga.
Hospital admission
David Major's health complication arose a few weeks after being discharged from rehabilitation where he had spent months getting his life back on track.
Speaking on the matter about a month ago, his friend and care giver, singer-songwriter Alvan Love explained that David had to stay in hospital for a while as doctors try to get to the bottom of what was causing his seizures, calling upon netizens to commit him in prayers.
"Guys, help me pray for David Ogolla D Major. Since Saturday, he has had to be taken to hospital after developing health complications. 4 seizures in a span of 6 hours he is still there. He can't stay with me anymore since he needs monitoring from a medical facility. He had nowhere else to go," he wrote.
Good Samaritan to the rescue
A Good Samaritan identified as Tony Ingosi alias Shobol, spotted him along Mirema Drive in Roysambu looking frail and dirty. The once famous singer was fortunate to have received aid from well-wishers who brought their resources together to send him to rehabilitation.
Grateful for the overwhelming support, David assured his friends and family that he would try his best to get back on his feet and purse music dream.  
"I'm here with my very close friends who have been my support system. Without you, I wouldn't be looking like a decent human being as I do now. They are taking me to the next phase of this journey. I've left the hospital and I'm now headed to a rehab centre and it looks amazing. Thanks for having my back, thank you for thinking about me and for all your prayers, that is how we will all get through this. It has been a tough year but y 'all came through and I love you guys," he said.