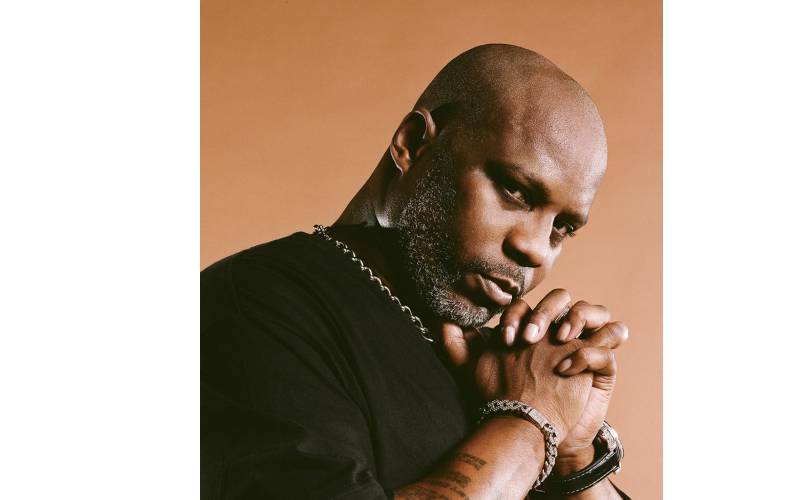 His dog chain is what you notice first and with good reason. He was a dog lover evident from his album covers (Grand Champ), the title of his albums (Year of the Dog, Dog Eats Rabbit), his signature growl and bark in his rap, the actual dogs in his music videos, the constant allusion to dogs in his lyrics, a tattoo of a dog on his bark inked under the words One Love Boomer – a tribute to his late dog Boomer who was shot by the police as the two fled the cops, but the dog couldn't make it over a fence.
His troubled childhood stemmed from his violent mother who on one occasion knocked out his two teeth for erasing something on her notebook. To this effect, home was never sweet to Dark Man X. It was while he was on the street that he took a liking to a dog that was chained up, neglected, much like himself. The black pitbull named Blacky, which makes an appearance in Slippin', would become his best friend.
Beyond friendship, the dog served as his partner in crime. Whenever he was short on cash and wasn't sticking up folks and store in Yonkers, his birth area, Blacky was doing the dirty work for him. It landed him in 'prison' at 15 for the first time in his life. It wouldn't be the last time he would have a run-in with the law, being thrown in 31 more times.
Crack
On the day a monster was born, X and his 30-something-year-old friend were just from robbing a store. Still high on adrenaline, X was counting the money when his friend passed him a blunt. He didn't know why, but that weed hit different. It f****d him up. It would be the beginnings of his crack addiction, which he later found out had been in the weed, though he didn't know it then. He was 14.
As monsters go, this addiction would destroy his life from then on, which despite his high successes, X would find time and again, that rock bottom had a basement.
But X, being the modest person he is wouldn't lay the addiction blame squarely on his friend. In an interview with Talib Kweli, while tweaking, emo and everything in between, X admitted that drugs were never a problem, just a symptom.
The problem, it turns out, were the things he went through in childhood. When these things come out, and they always do, there's no telling what might unfold. Drug addiction, sex, violence, lashing out: all were possible, and he partook them all. Rehabilitation in 2002, 2017, and 2019 never solved the root cause.
Fathering 15 kids from nine different women, he is easily the top celebrity with most kids outside wedlock, a fact that pushed his ex-wife, Tashera Simmons, to leave him after 11 years of marriage. His divorce plunged him deeper into the addiction rabbit hole.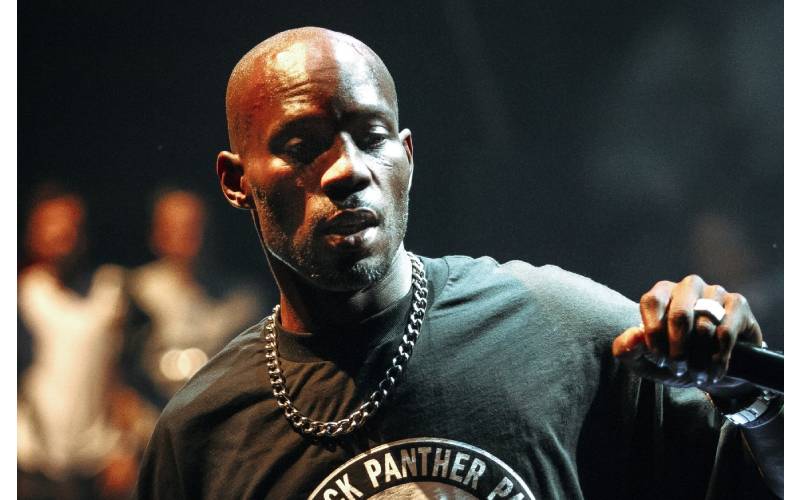 Flawed human
The tweaking was married with an intense emo persona that you would bet X would be shedding tears every so often, contrary to what hardcore rappers were meant to be. That took nothing from his artistic genius, or his street credibility.
Just like his first two – It's Dark and Hell Is Hot and Flesh of My Flesh, Blood of My Blood –, his third and best-selling studio album of all time, And Then There Was X, debuted at Number One on the Billboard charts, and was certified six-times Platinum, a feat only few can even aspire to. Its single, Party Up (Up in Here), was a top 10 in the RnB charts, and was nominated for a Grammy Award for Best Rap Solo Performance at the 2001 Grammy Awards, cementing his position as best performer. His fourth and fifth albums, The Great Depression and Grand Champ, were also chart toppers, making him the first artist to have five consecutive albums at Number One in the charts. Of the seven studio albums released, X earned three Grammy nominations and was named Favourite Rap/Hip-hop artiste at the 2000 American Music Awards.
One minute he is inking scriptures on his neck, the next he's the Grim Reaper walking a pit bull on his left tricep. The Grim Reaper, he believed, contributed to the problems he had in his career and his untimely death, as the ink was binding in the message he put out to the world. This was his first tattoo. A morbid choice.
Be as it may, the world lost a legend, a one of one.