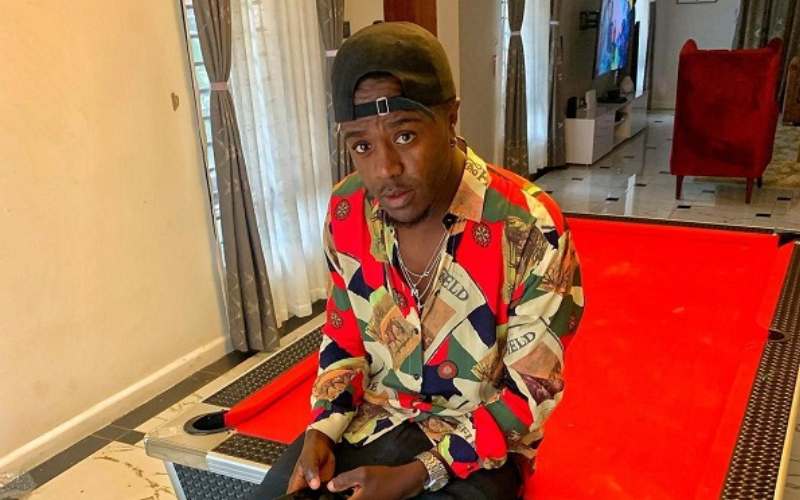 Popular Gospel artist Mash Mwana is mourning the death of his father. Taking to social media to announce the sad news, the Hata Chelewa hitmaker revealed that his father succumbed to Covid-19 complications. Through an emotional video shared on Instagram, Mash Mwana narrated how he first came to learn about the novel coronavirus. To him, he thought it was just normal flu until it took away his father.
"Sahii na record hii video, si kwa sababu nikona uchungu, nikona furaha," an emotional Mash Mwana stated, adding that, "The first time niliskia about Ugonjwa ya Corona nilifikiria tu ni ugonjwa tu ya kawaida. But right now, my father is longer here. My father has just died today because of the Coronavirus," he said in the video.
In another post, the gospel singer expressed his affection to his late father by sharing photos of him and captioned "R.I.P dad I love you," He further went on to appeal to well-wishers to support him in clearing the hospital bill that the father has left. In his post, Mash has disclosed that they have a pending bill Sh500,000 to sort out within 48 hours.
"Today (Monday) I lost my Dad, he was ill and admitted in Hospital… I have a pending bill of 500k to sort out within 48 hours, I need all my real ones here to come through with me on this one…send your contributions to 0703734645 (Isaiah Mamayu). Thank you, my people," he shared.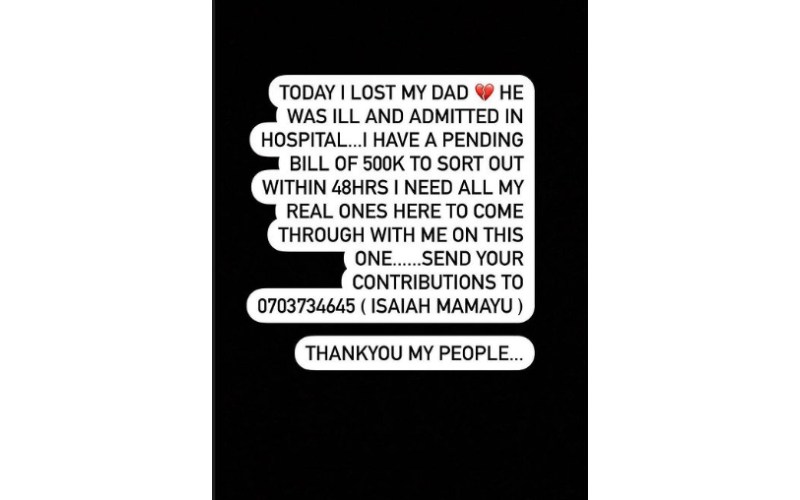 Messages of hope and condolences have since been streaming in. The gospel fraternity led by Tanzanian Gospel singer Goodluck Gozbert, have sent their messages of hope to the artist and his family.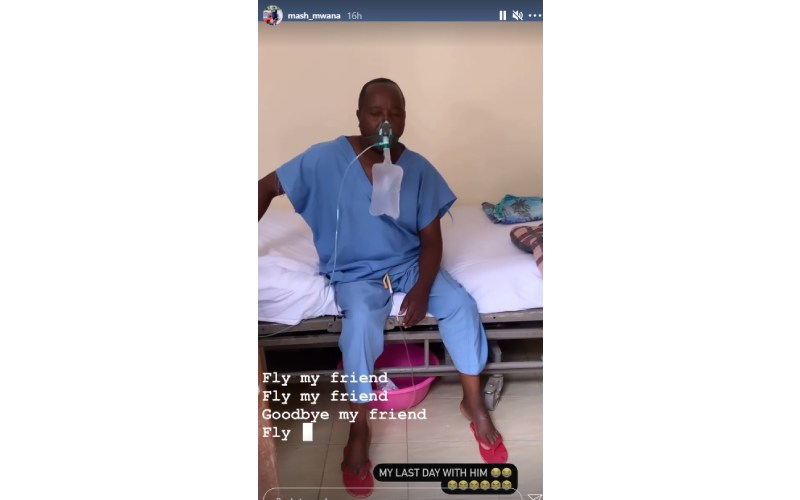 "Pole sana Bro," commented Goodluck while Mr. Seed said "Sorry my bro ... take heart ... it is well,"
Holy Dave on his part assured Mash that he will remember him and the family in his prayers, "Bro pole sana. You're in my prayers,"
Nimo, a social media influencer and entrepreneur also revealed that she lost her uncle recently to the virus.
"So sorry mash we have lost my uncle jana too from this virus ???? take heart