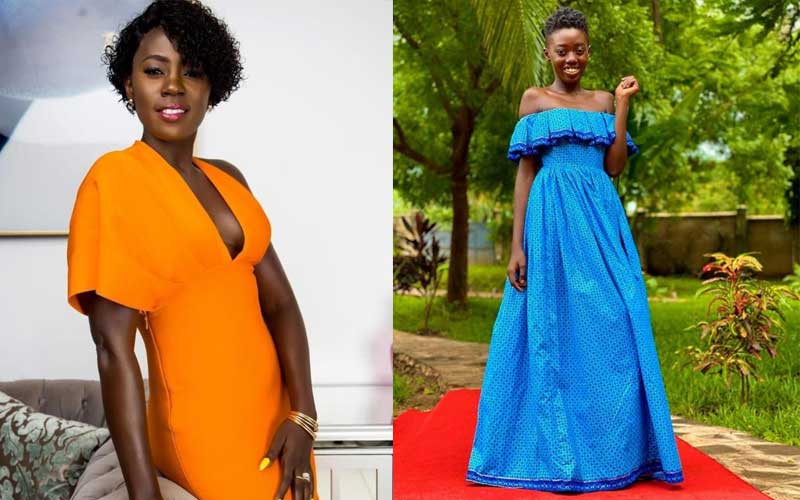 Word on the streets is that Rue - the daughter to flamboyant singer Akothee spent a night in police custody. Over the weekend, Rue turned a year older and stepped out with friends for a few drinks. It was alleged that Rue and her friends overlooked the curfew hours and that the student who's also fashion model met police officers who swiftly escorted her into a police van.
However, when the news got to Akothee, the self-proclaimed 'President of Single Mothers' questioned why Rue did not reach out to her during the alleged arrest and wondered who bailed her out.
READ ALSO: Akothee's daughter Rue speaks on her 'body count'
"B**** you slept inside @rue.baby and I don't know…who bailed you out ? Did they catch your guy too ama yeye ni toto ya above the curfew, curfew hapana juwa mtoto ya Boss Mama watakuweka ndani chezachini," Akothee wrote on social media.
In a quick rejoinder, Rue baby reassured her mother that all was well, confirming the arrest in the process.
"Wacha nilie kwanza. B**** calm your ass down. Am safe, cheka tu," Rue responded.
Talking about the arrest in a separate social media post, Rue revealed that she was arrested for the first time. Even though she was economical with the details of what transpired, the fashion model admitted it was indeed a long night for her.
READ ALSO: Men want her for the fame but Akothee can't have any of it-Rue
"I will make the arrest story short because it was really long, so this guy tells us to park our car on the side, and ask, madam hauna sweater na venye jela kuna baridi…then he calls their car and says catwalk tu mkiingia kwa gari. It was a long night. So, there we are in our skimpy dresses, walking into the police car. Highlight of the day, for the first time I got arrested," she said in a video.
The incident comes barely a night after Akothee wished Rue, real name is Celine Dion Okello a happy birthday. In the message to her daughter, the flamboyant singer and businesswoman urged Rue to get married if she can, because according to her, being a single is not by choice.
"Marry if it's possible don't end up like your mother, single parenting is not pride, it's a circumstance that no one predicts, but we don't regret, although we envy married people with love," said Akothee.