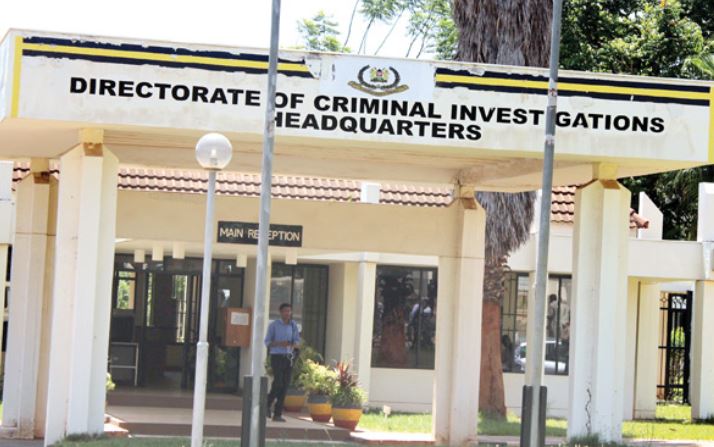 On February 11, a group of Chinese nationals gathered at a house in Phenom Estate in Lang'ata in Nairobi. Among the invited guests was Wang Daoli, a 35-year-old businessman who lived next door.
The group of about 20 individuals were in this house to celebrate the New Year according to Chinese culture. The businessman had left his house at around 6.30pm.
Almost an hour later, a vehicle with only one occupant is captured on CCTV cameras driving into the estate and parks close to the businessman's house. And after about 10 minutes, the same driver is seen leaving the compound in the same vehicle. He is alone in the car.
At around 11pm the same day, the businessman returns home only to discover that a safe containing cash was missing from his bedroom. The four workers at the home all deny knowledge of the theft.
ALSO READ: DCI nab fraudster who has been using WhatsApp to con unsuspecting Kenyans
Wang then reported to Lang'ata police that Sh50 million had been stolen from his house. Police investigations would later establish that the amount stolen from the house was not more than Sh15 million. Langata DCI officers had by then arrested and detained four domestic workers at the home.
"Detectives are suspecting that the theft was an inside job and have since arrested four of his workers to assist with investigations" DCI chief George Kinoti tweeted.
After high level consultations that went all the way to the DCI headquarters, Kiambu Road, it was decided that the matter be investigated by the DCI Special Service Unit (SSU).
ALSO READ: DCI warns parents of online gangs luring teenage girls
After four days of investigations, the DCI special team has now revealed that the theft was an inside job. The DCI is now holding one of the four domestic workers and a friend to assist in investigations. Detectives from the Special Service Unit have managed to recover Sh2 million from one of the suspects.
The investigators are working together with bank officials to recover another Sh1 million that had been deposited in a local bank by another suspect. Police believe the money in the account was part of the stolen cash.
SSU investigators extended their investigations to Mathioya in Murang'a where they conducted a search at a river where the missing safe is believed to have been dumped. SSU boss Pius Gitari said police would charge the suspects in court on Monday.