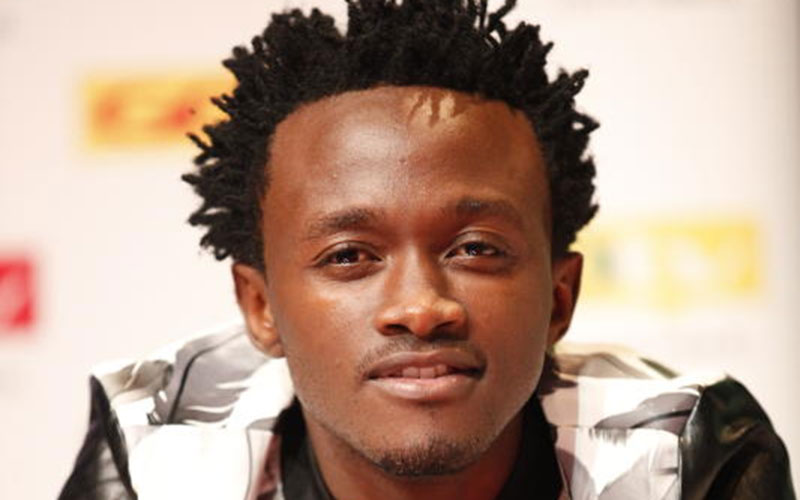 Musician Kevin Kioko alias Bahati has been named the new brand ambassador for Motor Hub, a Kenyan car company that deals in luxury cars.  Announcing the news on his Instagram page, the elated father of four thanked the company for the deal.
"Another deal signed! Glory to God and thank Mr CEO for trusting the ghetto president with this just a few weeks after I bought my wife a Mercedes Benz from your yard," he wrote.
READ ALSO: Bahati reveals why he no longer identifies as a gospel musician
Feeling charitable, Bahati asked his fans to name their favourite cars, claiming he might decide to make their dreams come true and gift one of them their car of choice.
"You know me I can decide to buy one of my fans a car of their dreams. I'm going through the comments, just tell me below what your dream car is," said Bahati.
Bahati's wife, Diana Marua congratulated her husband for the new job opportunity writing: "Congratulations babe! All you do is win win win no matter what!"
READ ALSO: Bahati's ex Yvette speaks on Diana Marua bonding with her daughter Mueni
Anniversary gift
Bahati first reached out to the company a few months ago to help him in surprising his wife for their 5th anniversary. The singer said that he had fully paid for the car and registered it under Diana's name. Grateful for the challenges he had to go through to get to where he is, Bahati thanked God for providing him with the finances that enabled him to gift his wife her dream car.