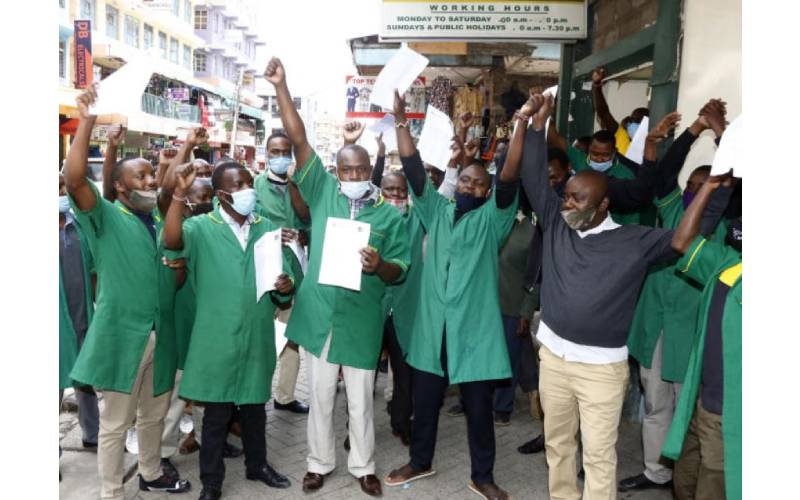 Troubled Tuskys Supermarket has shut down its oldest branch in Nakuru town -Tuskys Magic, where the company has its roots. This came as tens of staff attached to the branch located along Pundit Nehru Road protested the closure demanding their unpaid salaries and arrears, accumulated since April.  Stephen Wambua, a shop steward, said the branch management was caught unawares as the decision was communicated to them through another branch 50 metres away.
"Our sister branch, Tuskys Kenyatta Avenue manager read to us a letter from the headquarters that Tuskys Magic is closed effective October 31," said Wambua. He added that the Magic branch staff were instructed to move the remaining stock from the shelves and have it stocked at the Kenyatta Avenue branch.
Kenyatta Avenue branch was on the verge of being auctioned in July over rent arrears with the auctioneer closing down its basement which stocks priced electronics. The directive to move the items to the sister branch was however met with resistance as workers locked themselves inside the supermarket demanding their unpaid salaries and arrears.
ALSO READ: Magunas supermarket - How village hawker built multi-million business empire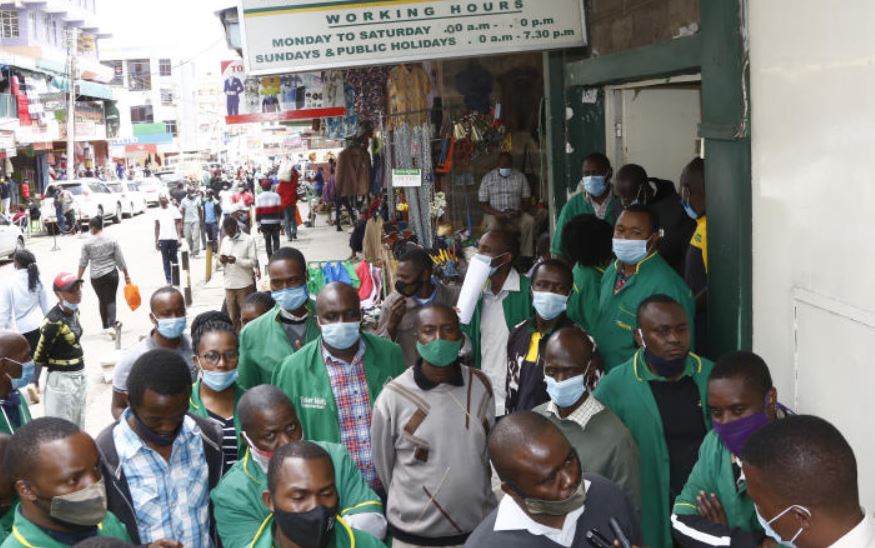 Verbal notice
The workers alleged that the company had slapped them with a 20 per cent pay cut since April as a way of remaining afloat amid the Covid-19 pandemic. The company reportedly withheld their full salaries in July after they contested the decision. "For the past four months, we have been living a day as it comes," said Wambua. "We have now been asked to leave without anything in our pockets."
As the permanent employees were being served with a verbal notice, those outsourced through an agency were served with a written notice indicating that their contracts were summarily terminated. In August, a Mauritius financier came to the rescue of Tuskys Supermarket pledging a Sh2 billion bailout but the company continues to struggle with unpaid salaries and poorly stocked outlets.
If you meet Nyashinski - what first catches your attention?
What matters to you in choice of Gengetone song?
What would your friends describe your music taste as?
What's your biggest frustration in Kenya's music scene'?
Many thanks!
We really appreciate your help with our survey...