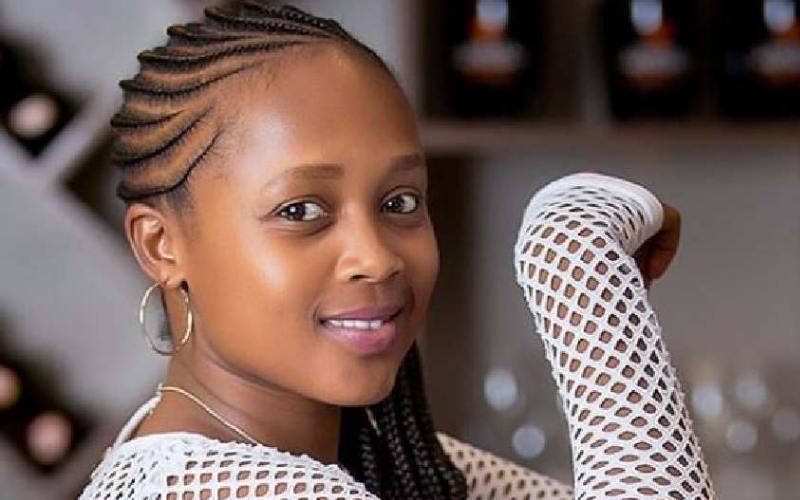 Media personality cum actress Nancy Wanjiru better known as Shix Kapienga has opened up on her life after unexpectedly losing her job at Hot96. Speaking during a recent interview with Adelle Onyango on her Legally Clueless podcast, the social media sensation admitted to being shocked after learning about her lay off that happened in June, 2020.
Describing the experience as too abrupt, Shix Kapienga admitted to wanting to quit her radio job but was surprised at how early her retirement came. "What do I do? It is not like I have achieved what I needed to achieve at a certain age, but I'm not complaining, but it was too abrupt. I know I wanted to resign, call it quits, but I did not expect it that soon," she said.
Using her childhood experience as reference, Shix narrated how she would get angry whenever her mother failed to get them what they wanted explaining that she now understands that one can lack money. "She would leave some of us behind and when you get to town and you are hungry, she would only get one packet of fries and maybe we are like three and we would share it and there was no soda.
I looked back to my story when I was a child, my mother could not afford to buy two packets of fries. That is why she would get angry when we asked her to take us to town because she wouldn't want to get embarrassed when she cannot buy fries and we would get upset."
Also read: Mimi Mars denies dating Diamond
"You need to appreciate the little you are getting, it doesn't matter whether it is 100 or 50 or 10 or nothing. I look back and realize our parents struggled and there is a time I told my mum, I wish I knew. I wish I understood back then, I wouldn't have pressured you. Because I know how it hurt her then," she continued.
Radio exit
The bubbly social media sensation's exit from radio took many by surprise especially her loyal fans and fellow celebrities who interacted with her on the platform.
The former Drop Zone show host bid her co-host Rapcha the Sayantist goodbye in a heartbreaking on Instagram post, appreciating him for the time they spent working together and the memories they shared.
"Rapchiziiiiiiiiii @rapcha.sayantist it has been one amazing journey, and I will most definitely miss our crazy nights on air. #Bless," she wrote.  To which Rapcha responded with two broken heart emojis.
Also read: Kenya's hottest policewomen
"The next chapter will be awesome," stated comedienne Teacher Wanjiku. "Once a star always a star. Bless you," added gospel singer Holy Dave. While actress Brenda Wairimu noted, "To bigger and better things mresh mfresh, kilakitu kwa mpangilio wake. I will never forget those times too. The show was nice."