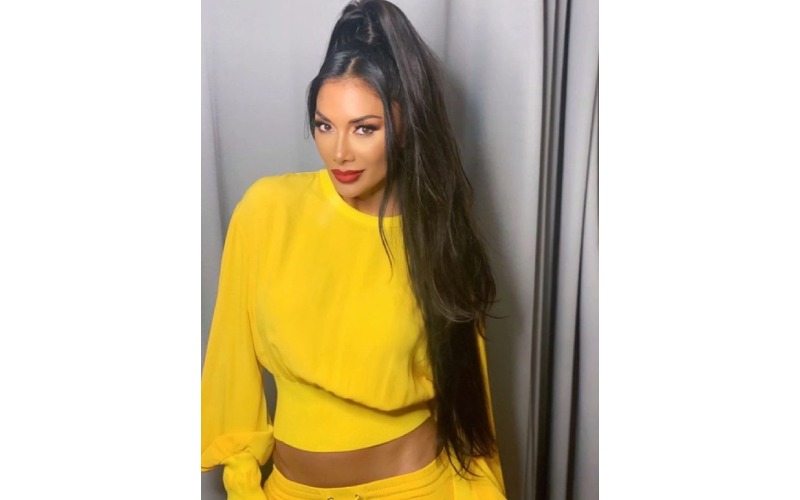 Singer Nicole Scherzinger caused a commotion with an Instagram post which was swiftly deleted and reposted. The Pussycat Dolls star, 42, faces speculation from fans that she was showing a baby bump in an image she posted. Posting a flurry of images showing Nicole in a bright yellow jumper, the singer showed off her midriff and this would become the subject of speculation.
The images were also accompanied by a video of Nicole posing in the outfit and flicking her ponytail. The Buttons singer went on to delete and then repost the content, captioning them with: "[yellow heart emoji, lipstick kiss, sparkles emoji]".
Despite the deletion and reposting, Nicole's fans then quickly took to the comments to speculate that the star could be pregnant.
One fan asked outright: "are u pregnant???" Another follower of Nicole's replied: "She took it down and re-uploaded it lmao she must be." "I can see a bump from under her belly button...can't be food," speculated a Nicole fan.
Also read: It was hard dancing with Diamond, Zuchu confesses
However, another fan boldly insisted she wasn't and if she was it was no one's business but Nicole's and partner Tom Evans. Nicole has been dating model Tom, 35, since the month following his part in X Factor : Celebrity in October 2019.
During the summer, Tom introduced Nicole to his parents Brian and Sally in Portugal. It was reported by The Sun in July that Nicole and Tom were trying to have a baby.
Also read: Mariah Carey takes swipe at greedy family members
Related Topics