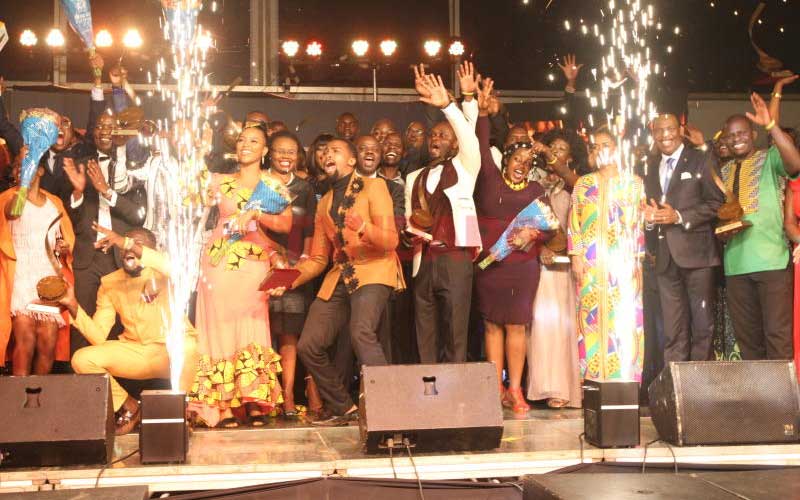 The annual Kalasha Awards, which are usually marked with the glitz the film world prides in, will still go on despite the cancellation of its sister event, the Kalasha International Film and TV market earlier in the year. The call for entries was sent out on August 17 and closes on October 17. It is all systems go for the Kenya Film Commission (KFC)-run affair often referred as to the Kenyan Oscars. The jury, usually comprising of professionals drawn from the film sector and other partner departments are expected to do the vetting of the entries before November when the voting starts ahead of the grand awards ceremony.
READ ALSO: Majuto-King Kaka stars in new counter- terror web series
"It's that time of the year to have your hard work recognised. You are a creative, you live to entertain, you tell your stories through the camera, let's talk film awards! The 10th edition of Kalasha International TV and Film Awards is here," the announcement on the KFC official website reads.
While the awards usually represent the five original branches of film making; that is directors, actors, writers, producers and technicians, in the recent past the awards have grown to honour other categories represented in film, making it the biggest annual film festival in the region.
Last year's festival held at Safari Park Hotel saw George Mo and Sarah Hassan get voted the Best Lead Actor and Actress respectively. While Andrew Odera's 'Lost in Time' won the Best Feature, 'Whistle-Blower' scooped the Best Short Film.
READ ALSO: International movies with a Kenyan touch
The November 2019 event was the last big film event in the region as COVID-19 has led to the cancellation of all major entertainment ceremonies including the mega international galas such as the Oscars – that had to go virtual. Consequently, many filmmakers have had to cancel productions this year thanks to the COVID-19 restrictions given by the government and the World Health Organization (WHO) on social distancing.