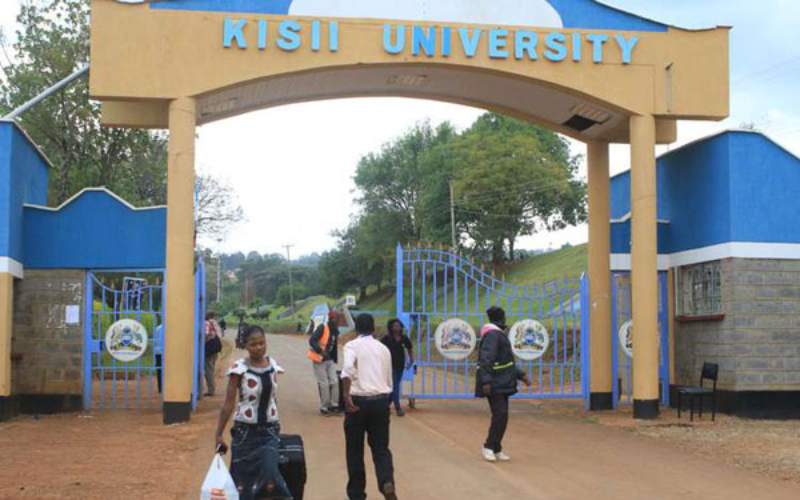 Kisii University has partnered with a group of herbalists in a bid to discover a cure for Covid-19. According to the institution's Vice-Chancellor Prof John Akama, experts from the university will work together with herbalists by conducting extensive research on a number of herbal plants.
"It is a legal document which binds us on how we are going to work together to do very serious scientific research and experimenting on various herbal plants. The herbs are found within Kisii region and even in the whole of Western Kenya including Trans Mara, Migori and Homa Bay," said Akama.
The partnership will enable the herbalists to subject their drugs to scientific research for approval and to be able to integrate traditional medicine into the formal health care system.
Also read: Why some people are not following Covid-19 guidelines
Kisii University will formulate the drugs, package and send them to Kenya Medical Research Institute and Kenya Pharmacy and Poisons Board for approval before being brought to the market. The researchers will target forested areas in Kisii, parts of Western and Narok areas.
Atheists challenge Kenyan universities to do more research
Last month, the Atheists in Kenya Society lashed out at the University of Nairobi, asking the institution to focus on research and developing a vaccine for Covid-19. This is after UoN announced plans to hold a virtual inter-denominational prayer day.
Further, the society asked Kenyan universities to channel their energies towards making significant contributions to the advancement of knowledge through research, science and innovation. Health CS Mutahi Kagwe also opined on the use of herbal medicine to cure Covid-19 saying those who wish to present samples to the Ministry for tests can do so.
Also read: The craze about lemon and ginger
"So far no vaccine and no cure has been discovered for Covid-19. The rest of it is trial and error. Maybe it can work but the best thing for them (herbalists) to do is to present the medicine to the Ministry of Health for further tests," he stated.