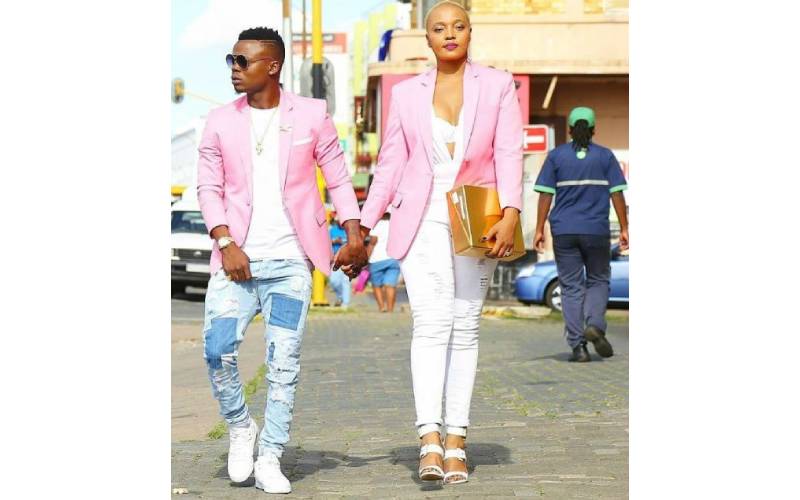 Back in 2017, when Tanzanian fashion stylist turned actress Jacqueline Wolper's relationship with Bongo Flava artiste Rajabu Abdul Kahali alias Harmonize ended, most of their fans speculated that Harmonize aka Konde Boy was the one at fault.
Back then, the Tanzanian actress revealed that she walked out of the relationship because Harmonize was seeing another woman. In her defense then, Wolper accused the Niambie hitmaker of snooping into her phone to find dirt on her.
"At some point during the celebration, Harmonize got hold of my phone and went through it to try and find anything that he could use to break up with me. He found old messages from an ex that weren't even romantic. He overreacted, and we broke up for a week." Wolper said in a past interview.
Well, speaking for the first time about the publicized 2017 break-up, Harmonize turned the tables and pointed an accusing finger to Wolper, claiming that she cheated on him with two men.
ALSO READ: Harmonize exposes Wolper, reveals his Italian wife Sarah is pregnant
Harmonize claimed that he unwittingly financed Wolper's cheating lifestyle, having gone out of his way to make her happy. The Founder and CEO of Music label Konde Music Worldwide added that he coughed out Tsh30 million to finance Wolper's business trip to China only to discover that she was with someone else.
"I have never talked about this because I do not like disparaging women. I have suffered silently but my ex in every interview says I dated Michelotti for money, that she is my sponsor…. When I toured the United States, she too, luckily travelled to Burundi on business," Harmonize opened up.
Without mincing any words, the 26-year-old singer vividly recalled the first time he confronted Wolper over a trip she had taken to Burundi.
"In Burundi, there was a man who chauffeured her around in a Range Rover, and when I saw photos of them together had gotten out of hand, I asked her. She said he was her host, a brother, and there was nothing to it. A month earlier, she had gone to China, and I gave her Tsh30 million as capital to stock her fashion house," said Harmonize.
ALSO READ: Harmonize slams Diamond for 'revealing' his fiancé had an affair
While justifying his opening up and speaking his mind about what he had decided to keep out of the public eye, Harmonize revealed that he was expecting a baby with his Italian wife, Sarah Michelotti.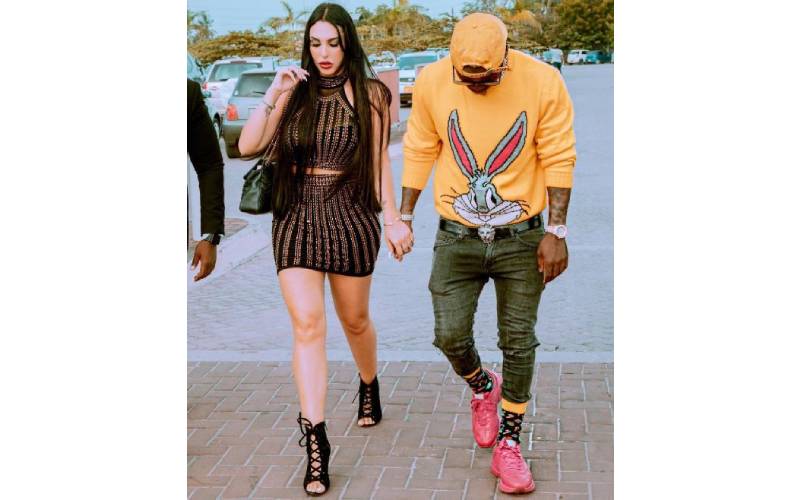 "I had planned not to say anything about this, but she has continuously been saying bad things about Sarah. When you call a woman that I love a sponsor, how do you expect me to react, as a human being it hurts. I mean someone whom you are expecting a baby with because Sarah is pregnant," said the singer amid cheers from the audience.
This comes months after the two were reported to have difficulties in their marriage, which saw Sarah and Harmonize's alleged side chic take their wars online.
Reports surfaced online that Harmonize was cheating on Sarah with Tanzanian socialite identified as Nicole Joyce Berry.