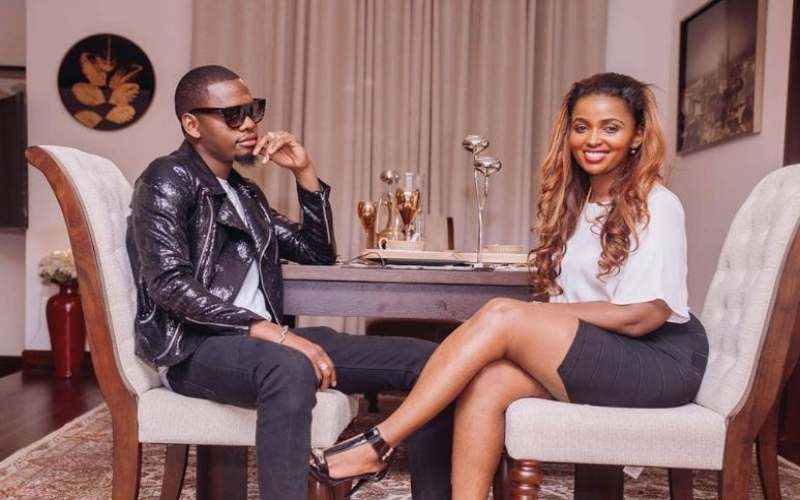 Things may not be so rosy for celebrity couple Arnelisa Muigai and singer Ben Pol. Something seems off for the couple whose romance blossomed barely a year ago while 'in the line' of duty after the Keroche heiress invited the Tanzanian crooner for an appearance during a brand activation night for her executive water product.
After denying calls that there was more to just business, Benpol proposed by the shores while on a vacation trip.
What was to follow was the sequential envious pictures on social media with the love birds showering each other with affectious captions on their love journey while traveling the world and exchanging pricey sweet nothings. That is however no more and suddenly the tone has changed.
In recent days, they have pulled down their beloved pictures and consequently unfollowed each other on social media much to the dismay of their fans. They have remained mum despite pressing questions and immense speculation from their loyal Instagram fans with some from Tanzania threatening Arnelisa that she'd never find love if she ditched their son.
"A golden chance never comes twice."
"Wameachana na dadaetu ka rudi Kenya na ka unfollow Ben Pol."
"Tupo very faithful Ila tukiondoka, haturudi nyuma. Nawaombea mrudiane," wrote another.
It is not yet clear what could have instigated the love birds woes. Well, our ear is on the ground.