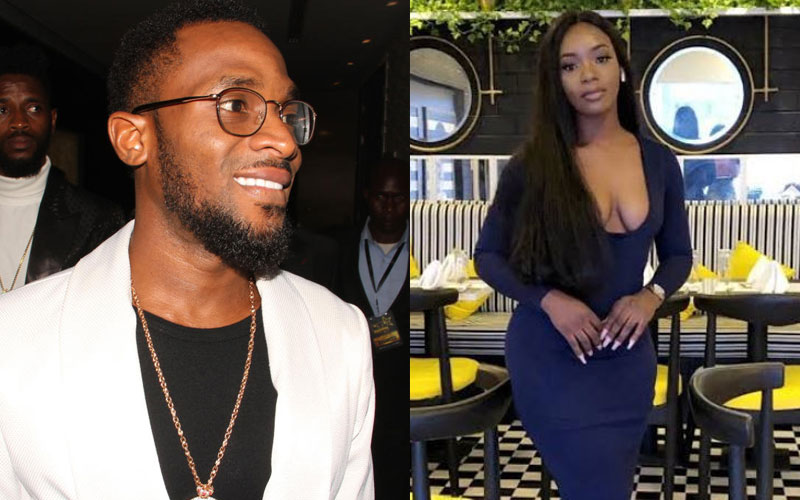 A former manager of Nigerian superstar Oyebanjo Dapo alias D'banj has corroborated claims by a lady accusing the musician of rape. Franklyn Amudo confirmed that he was aware of the December 2018 incident in which Seyitan Babatayo accused D'banj of raping her in a Lagos hotel.
According to Amudo, he was in Ghana alongside the musician when Babatayo informed him about the incident.
"The first question she asked was is if i was aware that D'banj was coming to her room?' I said 'No'. That was when she made the allegation that D'banj came into her room and had forcefully had carnal knowledge of her," he told Goldmyne TV.
The former manager further said that he did not confront the musician about the allegations as he was in the company of his wife.
READ ALSO: Nigerian stars demand justice for student raped, killed in church
"She sent it via voice note. I can even play it for you. When she sent it, I was disturbed. I called Chizzy and told him about it and we spoke. Let's not forget that D'banj's wife was also on that trip with us and we were all staying at an Airbnb apartment and I could not bring up the topic because of that," he said.
Payout
Amudo claimed that after contacting one of D'banj's friends named Aja Mohammed, he was told not to worry as Babatayo had been given $100.
"I called Aja Mohammed in Lagos and told him about it asked for his take on the issue. He was like 'Franklyn don't bother yourself, it has been resolved' that he had given the girl involved $100. When I called Babatayo to confirm the $100 and ask why she is still talking about rape, she got angry," he said.
READ ALSO: Singer D'banj, Seyitan Babatayo rape saga takes new twist
Harassment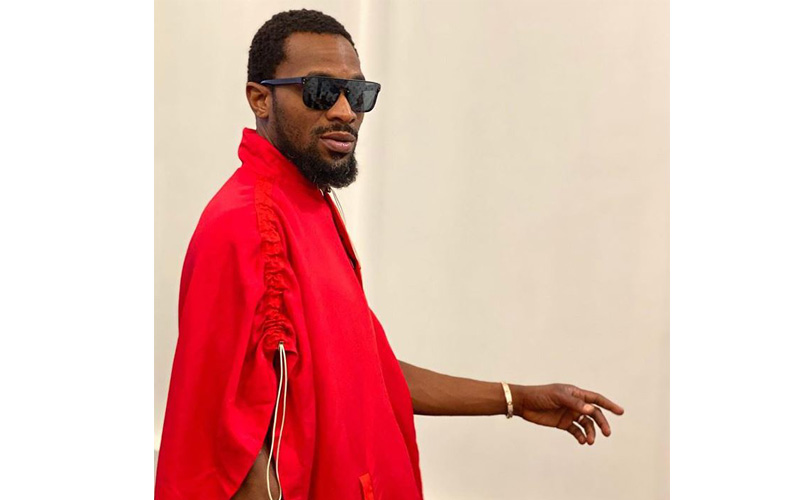 In since-deleted tweets, Babatayo mentioned the cash payout tweeting: "And he gave my friend 100 dollars to give me to take medication."
After levelling the accusations which the musician has continually denied, Babatayo claimed she was targeted by police officers before being held hostage by D'banj. In a Twitter statement, she said that on June 16, four police officers stormed her apartment before arresting her and detained her overnight without charges, The Telegraph reported.
In a statement through Stand to End Rape (STER) - an organization supporting victims of sexual abuse, Babatayo said the police then handed her over to D'banj's team who took her to a separate location and held her for a second day.
READ ALSO: Stop the social media trial, says D'banj as rape claim against him gathers steam
D'banj's management team is alleged to have deleted the accusatory tweets from her account, replacing them with tweets claiming to retract the accusations and videos promoting the musician's songs. Babatayo's allegations sparked outrage in Nigeria amid rising activism against sexual abuse.
Rise in sexual assault
According to Nigeria police data, 717 incidents of rape were reported in the first five months of 2020. Earlier this month, governors in Nigeria declared a state of emergence on sexual abuse while promising to tackle the vice. However, activists called for the reforming of the justice system as sexual abuse cases are rarely prosecuted due to corruption, shoddy police investigations and prejudice against victims.
Related Topics