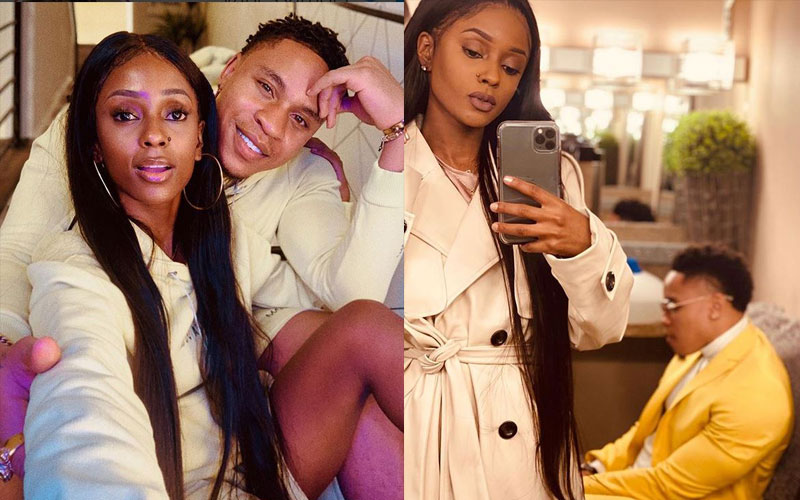 Singer Vanessa Mdee recently denied claims that her boyfriend Olurotimi Akinosho better known as Rotimi is physically abusive towards her. This comes not long after Rotimi's ex-girlfriend posted on social media about an ex who was physically abusive towards her. This led many to assume the ex was Rotimi and that Vanessa might also be suffering a similar fate.
Mdee said that Rotimi was not the ex in question, adding that the actor and singer has never laid a finger on her or any other woman for that matter.
"I will not be bullied on social media; I will not be that person. Wanahabari wataandika kitu juu yangu halafu nitabaki kimya. Team yangu ya social media imenijuza kuhusu comments kutokana na watu kusema kuwa Rotimi ananipiga, ati ni mtu ambaye anapiga wanawake."
"Number one, that is so far from the truth, sio ukweli na ni kitu ambacho kinaweza kuharibu sifa heshima ya mwanaume au mwanamke, especially when it's not true. So nataka ku-clarify kitu kabla sijaendelea, imetokana na post ambayo ameandika ex-wake Rotimi. Ex wake Rotimi alikuwa anamzungumzia ex-wake mwingine sio Rotimi na ameweka wazi kuwa sio Rotimi anayemzungumzia…
"So yeye aliandika blog post zamani akimzungumzia ex-wake sio Rotimi akisema yakwamba alikuwa na mipango na yeye na vitu vingi. Alikuwa anajaribu kuguza jamii na wanawake ambao wamepitia vitu vingi kama hivyo," she said in part.
READ ALSO: Vanessa, Rotimi flaunt their young love
Taking legal action
Addressing media outlets, Vanessa Mdee cautioned against publication of false stories that would hurt other people's earned reputation. Preaching against being bullied on social media, the singer threatened to resort to legal action against any media outlets that would run fallacious stories about her and her boyfriend in an attempt to taint their reputation.
READ ALSO: Vanessa Mdee accompanies Rotimi to Tyler Perry studios
"So please Negative media, I'm not the one and I'm not going to be bullied by you anymore. So kama unaona kuna kitu ambacho unataka kuzungumza and you don't have hard facts, please am ready to sue anyone and I'm going to sue anyone or media ambayo inaandika uongo kunihusu mimi ama Familia yangu au mpenzi wangu, tumechoka haipendezi. It's not Okay. Am not going to be bullied by media.
"So please let's not do that, don't spoil someone's hard-earned, beautiful reputation," she concluded.
Vanessa Mdee and Rotimi made their relationship public sometime last year and have been inseparable since then. The singer was forced to come clean over her relationship with Rotimi after curious netizens figured out they were seeing each other in secret.
"Ndio nipo Miami na mpenzi wangu, sio siri kwamba tuna mahusiano, it's not a secret. But we would like to keep our relationship private. We love and respect each other so much and wanna keep building," she said.
Related Topics