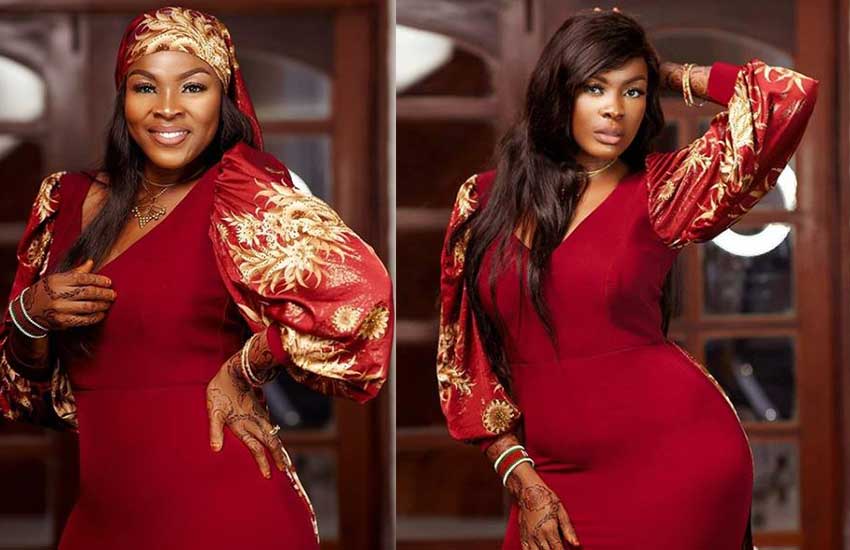 Hardly a month has gone by since Diamond Platnumz's sister Queen Darleen said 'I do' to Tanzanian tycoon Isihaka Mtoro as his second wife.
Even with their marriage being made public, Darleen explains that she has to constantly fight off women on social media who keep sending her newly wedded husband nude pictures.
Taking to Instagram, the Kijuso crooner explained that she has access to Mtoro's social media and at times responds to her husband's direct messages (DMs) on his behalf.
"When I started posting my husband on social media, people started 'DMing him'. So my advice is, if you have to inbox him, please stop sending nude photos. I go through his DM and I reply them," she said.
Cognizant of Mtoro's faith that allows him to marry as many as four wives, Darleen clarified that the women messaging her husband were stubborn and hell-bent on winning him over.
"They are so stubborn but if he wants he can marry even four wives," concluded the singer.
Read Also: Tycoon marries Diamond Platnumz's sister in exclusive ceremony
Wedding
Before her wedding, she had never highlighted about her relationship with the tycoon or any other man which led many to believe she was single. According to her, however, they had been together for a while before the internet finally caught up with them.
"Nimekuwa na mwanaume wangu toka mwaka jana. Ni kweli mimi ni bibi wa pili na sasa hivi ni halali wangu. Kusema kweli harusi imekuwa ya kushitukiza vile lakini mambo yamekuwa vizuri," said Darleen.
The singer did a secret traditional wedding which was only attended by close friends and family; a move she explained, was as a way to save on funds and also have an intimate ceremony with their loved ones.
"Ni kweli nimeolewa na nashukuru mweneyzi mungu amenijaalia. Ndoa sio lazima uweke mitandaoni ndo ionekane umeolewa, ndoa zilianza hata kabla ya mitandao kwa hiyo nimefanya mimi na mume wangu, pamoja na familia yangu kwa hiyo haina haja kuthihirishia umma kuwa nimeolewa. Kibubwa nimshukuru mungu mambo yameenda salama. Na kupost hayo ni maamuzi yangu mwenye," she continued.
Overprotective?
Why is the Wasafi Classic Baby (WCB) signee so involved in her husband's interactions? Well, past heartbreak courtesy of a treacherous close friend.
Read Also: Why Diamond is not getting married anytime soon –sister spills beans
According to Darleen, the man she loved and had been in a six-year relationship with was snatched by her closest friend and now have a family together.
Speaking in an interview with Wasafi TV, the musician disclosed she had to give up as the man she was deeply in love with chose to be with her best friend.
"I once dated a guy for six years but we had to call it quits after he cheated on me with someone close to me. They are still together and even have children."