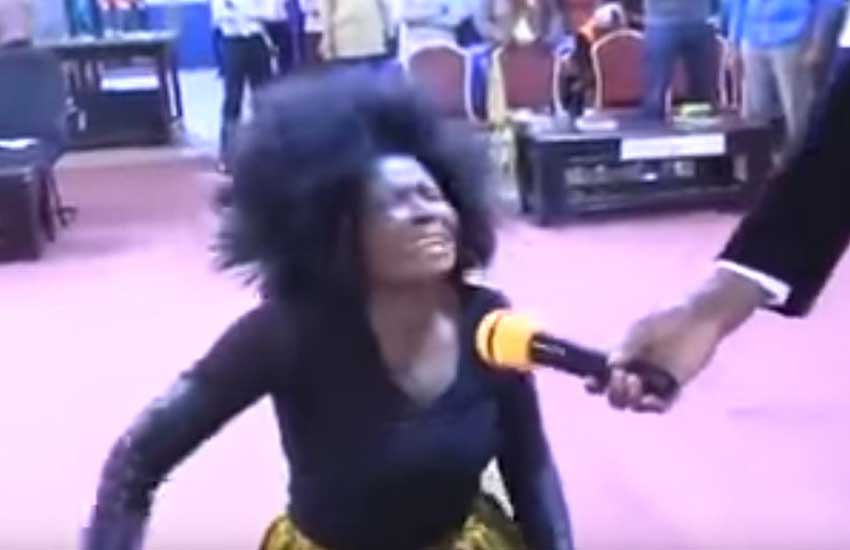 A video has emerged online purporting to show the exorcism of a woman believed to be Tanzanian gospel songbird Rose Muhando.
The exorcism starts after the woman is called to the altar by Pastor James Ng'ang'a of Neno Evangelism Centre, Nairobi.
"Rose nilikuambiaukuje, kuja hapa, kwaniniwanavunjavunjawewemkono? How? Oh no, it can't be that. Touch!" Called out Pastor Ng'ang'a.
Soon, the camera pans to a lady with a bandaged hand stepping forward from the congregation to the pulpit but starts screaming and rolling menacingly after being prayed for by the preacher.
"Come out! Wachilia maisha, kimbia na uende, kimbia, toa mishipa yako, toa… Holy Ghost Fire!!Ra ka ka ka! Somebody say fire! Mwambie aende, hama, hama, achilia yeye, achilia," pressed Ng'ang'a.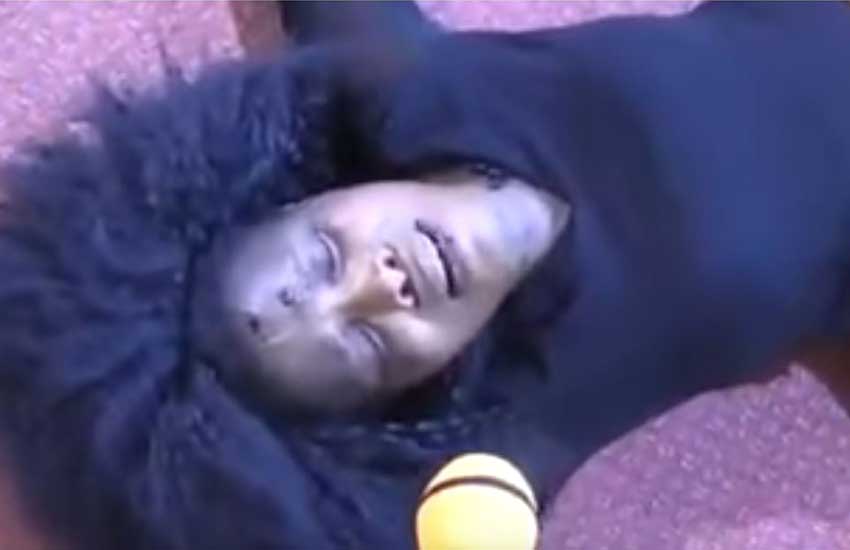 Minutes later, Nga'ng'a steps to where she is, forces her mouth wide open while asking the spirits to come out.
'Rose' then starts revealing what the demons that possessed her had done.
"Ni maneja wake ndo walituma sisi. Tukachukua gari zake zote. Tukachukua vitu vyake vyote. Tumemtoa nyumbani miezi tatu sasa, asirudi nyumbani."
"How many are you?" he posed.
"Tuko kumi," she responded.
"Tumesema asiimbe tena, tumemvalisha kinyago asiimbe tena. Akiimba atatuharibia," she continued.
When she finally stands after being delivered, 'Rose' tells the church…
"Namshukuru mungu, nilichoka, mchungaji nilichoka. Miezi sita siko nyumbani kwangu, wamenitengeza kila kesi, wamechukua magari yangu yote. Mtoto wangu yule alikua anasoma chuo kikuu ako nyumbani. Nimeshindwa ata school fees ya kupeleka watoto wangu chuo… sina ata mtu wa kwenda kumwambia chochote,wameshirikiana na ndugu zangu, shemeji yangu akasema akienda huko akirudi namwesabia siku" she narrated.
After the delivery, Pastor Ng'ang'a tells the church that she is indeed the Nibebe hitmaker, Rose Muhando.
"Usisahau huyu ni Rose Muhando, aliyevuma. Wamemchoma mikono, wamemharibu uso. Ameingia ofisi yangu nikamwambia no no no nikamwambia twende kwa ibada, nikampa Sh5, 000 sikuamini ni Rose Muhando," explained Ng'ang'a.
The seven-minute video was posted on November 20 and has already garnered 8,035 views.
November is the hustle month and we are all about youngins making their money, and we need your help. Do you know of any young person in school/campus who is running a hustle that absolutely deserves to be celebrated? Drop us an email on: [email protected]