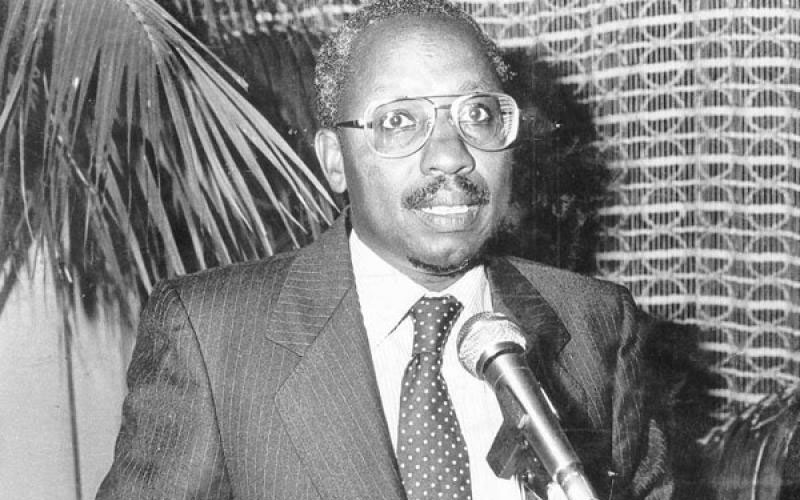 Dr Benjamin Kipkorir was born in Kapsowar, Elgeyo Marakwet County in 1939. He grew up in a very hostile environment although his enlightened father Abraham Kiptum Arap Ng'elech who was an African Inland Mission agent ensured he went to school.
He later on joined Government African School Tambach before Alliance high School under Edward Carey Francis becoming the first Marakwet boy to join the prestigious school in Kikuyu.
Makerere University in Uganda followed and he once confessed this is where he transformed his life to an Anglophile who would later adopt English mannerisms.
Kipkorir continued to further his education by doing his PhD in 1970 at Cambridge University in the United Kingdom. His thesis was on the Alliance High School and the making of an African elite in Kenya.
When he came back to Kenya he was appointed a lecturer at the University Of Nairobi Department Of History, Director Institute of African Studies and also as an executive chairman of Kenya Commercial Bank (1983 – 1991).
A very principled man, Kipkorir once said he was "frustrated by ethnicity at the UoN and by political interventions bordering on impunity at KCB". Later on he also became Chairman of General Motors Kenya Ltd (1991 – 1994) and Kenya's ambassador to the USA (1994 – 1997).
As ambassador, his appointment coincided with the period which the Western donors had decided to enter into fresh talks with Kenya after a long spell of denial of fiscal support.
Benjamin Kipkorir was hence deeply involved in the intense process of consultation and intense negotiation with the Bretton Woods institutions. He worked closely with the then Governor of the Central Bank Micah Cheserem and Minister for Finance Musalia Mudavadi.
One of the key agenda items that lingered that time was the insistence by the IMF and World Bank on urgent reform and restructuring in the energy sector. Things did not work out and Kipkorir was recalled back home.
Earlier Kipkorir had married Dr Leah Kipkorir also an academician and they had four children. Dr Leah Kipkorir was at one point the Director Kenya Institute of Education.
Benjamin Kipkorir was a trailblazer in Marakwet and his life was clearly defined by circumstances controlled by the onset of Christianity earning him the status of a pioneer in almost anything he touched. He passed on in his house at Spring Valley Nairobi on May 15, 2015 after a struggle with cancer.