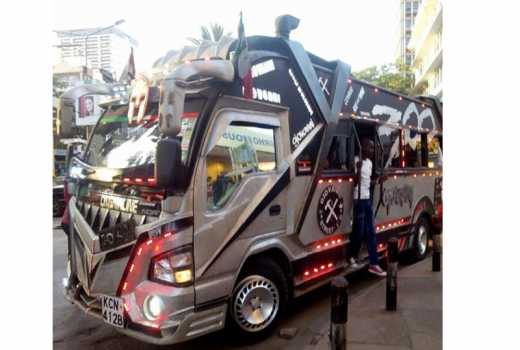 Like football, matatu industry has transfer windows when matatus change routes to strike more fortunes.
The move is never a guarantee that fortunes will change. A little birdie told Ma3 Culture that some mathrees that recently switched to route 125 secretly made their way back when business hit a snag.
Then there's Giovanni, a Rongai-based mathree with swag, which has won hearts of many and is giving competitors sleepless nights. Come rain, come shine, Giovanni has clients queue from here to Timbuktu.
Giovanni's sound system courtesy of Kenwood is unmatched. It comes with screens mounted behind all the pure white seats to serve all on board.
At night, the sunroof light blends in with the blue interior resulting into an irresistible view. It's exterior looks just as good at night.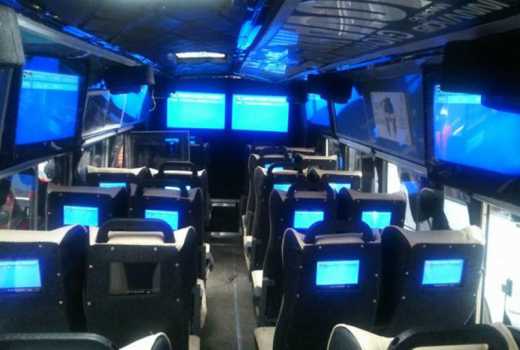 "Giovanni is a unique mathree loved by everyone in Rongai. Every feature is outstanding and the theme is different from the rest," Patrick Mungai says.
He adds that, "It's no wonder it has won loyal passengers and lovers who cannot be swayed by other nganyas."