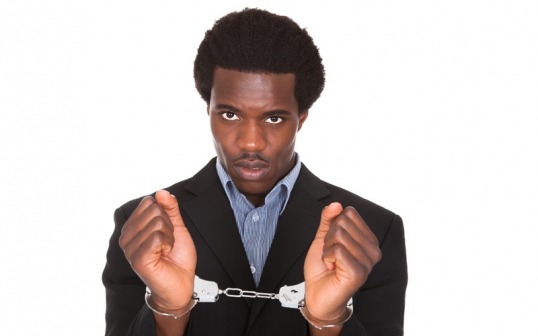 Magistrates are mostly stone-faced when hearing cases, but some of the things uttered in court are so funny, it is hard to hold down laughter, despite the courtroom being the one place where utmost silence is required.
You could easily find yourself bursting in loud laughter when suspects are taking their pleas or responding in mitigation.
In fact, despite serious warning that the court is a dead silence zone, the excuses from those in the dock can get you collecting your jaws from the floor.
Here are 10 excuses that leave Kenyan courtrooms in stitches daily:
1. I was cooking bangi like mboga
While cases of trafficking or being in possession of bhang make it to courts almost on daily basis, the excuses that suspects give in court are high on humour.
This include excuses that they smoke bhang because of hard work or because they are sewerage experts. One told the court that he was not smoking bangi, but cooking it like mboga for special healing.
2 Police drunk my chang'aa
Some chang'aa brewers are arraigned in court spotting bloodshot eyes but when they open up, everyone must laugh.
Samuel Kibisu and Pamela Minuka who are brewers in Eldoret claimed in court that police officers who arrested them drank their chang'aa and diluted it with water, judging from the taste.
3. I wasn't 'steady'
Rape cases are capital offences that can land one more than 10 years in prison if found guilty. In most cases, the accused always cooks up excuses to escape cooling heels in Kamiti.
A man on rape charges in Kibera shocked the court by claiming that he did not 'rise to the occasion' during the act!
4. It was Saitan, your honour
While there is nothing that links bedroom matters to the devil's workshop, a watchman who was accused of defiling a 17-year-old girl in Machakos claimed that the devil led him to break the commandment!
5. Blame my dad's sixth wife
Robbers also have their side of the story when cornered, but the case of a man facing a theft charge went further than expected.
He confessed to the court that his criminal life began when his father married a sixth wife whose kids he loved more despite "huyo mama kuja nao!"
6. I stole, yes, but my boss is rich
Priscilla Kerubo, another suspect who was accused of stealing Sh500,000 from her employer claimed to have only stolen Sh300,000 believing that her boss was rich and wouldn't bother with the pocket change!
7. My youngest wife is 'paged'
Last year, an elderly man who was charged with creating disturbance at a magistrate's court in Molo left murmurs in his wake when he asked to be released as his youngest wife was due in three days.
8. Ala! I mistook friend for my wife
In February this year, Henry Nyamisi was arraigned in a Nairobi court to face charges of attempting to sodomise his friend James Nyongesa.
Later, the accused, in an attempt to have the charged withdrawn, claimed it was alcohol that made him mistake his friend for his wife.
9. It wasn't me
A man in the dock realised that the court was not alert and bolted out the door, but he was caught and frogmarched to face fresh charges of escaping from lawful custody.
On being asked, "Unakubali mashtaka au la?" he told the magistrate: "It wasn't me!"
10. My cows will miss me
People from the rift are said to have a soft spot for their cattle and most important mursik.
Thus, when a man was arraigned in a Kericho court for assaulting his wife, he claimed that if he was jailed his cows will miss him and that he could die for lack of mursik!