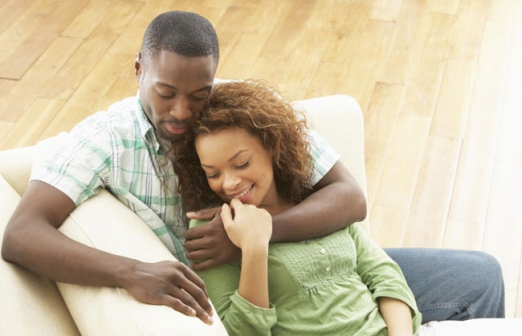 For years, men have mastered the art of seducing women. But the coin has been flipped and the woman is now the hunter.
Her script is simple. She targets her prey. Marks her territory. Waits for the right opportunity to pounce and voilà! The man is dancing to her tune. If the prey is well-loaded, then the woman will stick like glue. He will top the sponsors' list. Here are some of the few tricks women use:
1. Sorry honey, I didn't mean to hit you from behind
They target men driving German machines or those expensive guzzlers from Toyota. Daihatsu and Probox owners, you can relax. You are not the target audience.
2. Witch doctors can vuta mpenzi
This mostly happens if the man in question seems too attached to his first family. Women can also do this to the man so that he cannot stray.
3. Let's 'prey'
Since way back, the church has been considered the most fertile hunting ground. Churchmen allegedly will not keep a woman waiting for a ring for 10 years. They want to formalise things fast and start enjoying conjugal rights.
4. Death has occurred of Mrs Sponsor
The search has widened past the churches, beyond the workplace and networking groups, bars to the graveside. They wittingly use a man's vulnerability following the loss of his wife to win their way into marriage. It is advisable though not to get involved with a man whose wife died from a long illness, bravely borne.
5. Social media stalker
Dear men who post photos of the plush residences, expensive cars and check in every time you fly abroad, please know that a woman somewhere is watching you. And she will strike soon!
6. Hapa kazi tu!
Have you ever seen that one saleslady who camps at your office reception to see your boss? She has never even attempted to talk to any other person and is willing to wait for your boss the whole day? Well, she knows what she is doing and it has nothing to do with her commissions.
7. I had a vision from The Almighty!
A young woman named Terry once walked into a local media house and demanded to see a former sports anchor. She fooled the security and receptionist by claiming that she had an appointment with the journalist but when he came to meet her, she claimed that he was her future husband. "I had a vision last night from the Lord that revealed to me you are my husband," she shouted. The rather shaken anchor walked back to the newsroom when the woman demanded they hold hands and pray for their future together.
8. Smart spouse hunt
The latest hunting ground for women has actually moved from the traditional dating sites to LinkedIn. This way, they can tell if the man has a good job and if he has had a series of good jobs in the past, which is a plus since it means that he has been piling up the money.
9. Shopping advice
There is nothing as attractive as a married man with a ring on his wedding finger shopping cluelessly with a 10-year-old daughter in the shopping cart. Women will approach such men and pretend to help him find the right size of diapers for the tois.
10. You are hired
If you thought obituaries are the strangest place to find a husband, then you have not met women who look for sponsors in newspaper adverts. They mostly look out for men who have been promoted or hired by reputable companies... Hint! Hint!