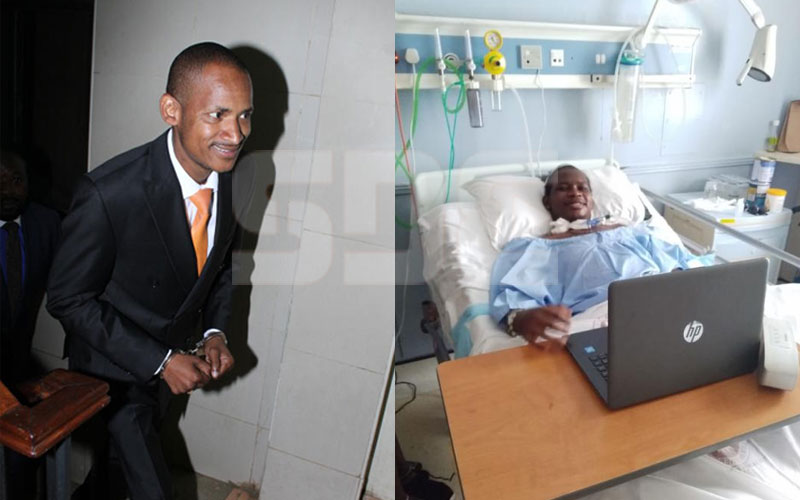 An online petition calling for justice to be served in the shooting of Felix Orinda alias Dj Evolve by MP Babu Owino has garnered over 72,000 signatures.  
According to the organizer of the petition going by the name Alice O, the petition is a plea for Kenya's justice system to serve its people 'without prejudice, corruption or classism'.
The petition seeks to have the legislator "imprisoned for use of a firearm while intoxicated under Section 33 of the Fire Arms Act" and the withdrawal of his firearm. It's also calling for a public inquiry into his conduct as a public servant.
"By signing this petition, you are saying enough is enough for injustice in Kenya. These are the first steps to eradicate corrupt and unjust leaders. One at a time. Please share widely!" the petition reads.
READ ALSO: Inside story on dawn shooting of Dj Evolve
According to the organizer, they are relying on social media posts and shares to create awareness for the campaign which is also seeking to raise money for Dj Evolve's family.
Second petition
This is the second petition stemming from the shooting incident at B Club in January that has left the DJ bedridden. Soon after CCTV footage of the shooting surfaced, a petition seeking to have firearms banned from into entertainment spaces in Kenya was launched. The petition by Gregg Tendwa sought to have club owners champion the conversation on revellers' safety.
"We want to stop the culture of allowing guns into entertainment spaces in Kenya, while demanding justice for Felix Orinda, popularly known as DJ Evolve," read part of the petition. "The DJ Fraternity in Kenya and the diaspora calls for immediate action by Club Owners and the relevant government authority to bring to book the perpetrators of the crime."
"Be part of the community that stops impunity and demands justice. Sign this petition and let's make our clubs safer places of entertainment!"
According to experts, there's no true way of measuring the success of online petitions but they often initiate many signers' journeys into activism.
"Learning about an issue through an online petition or other digital campaigns can lead folks to do further research and reading online, which can lead to higher levels of involvement and commitment," Rosemary Clark-Parsons, the associate director of the University of Pennsylvania's Center on Digital Culture and Society told CNN.