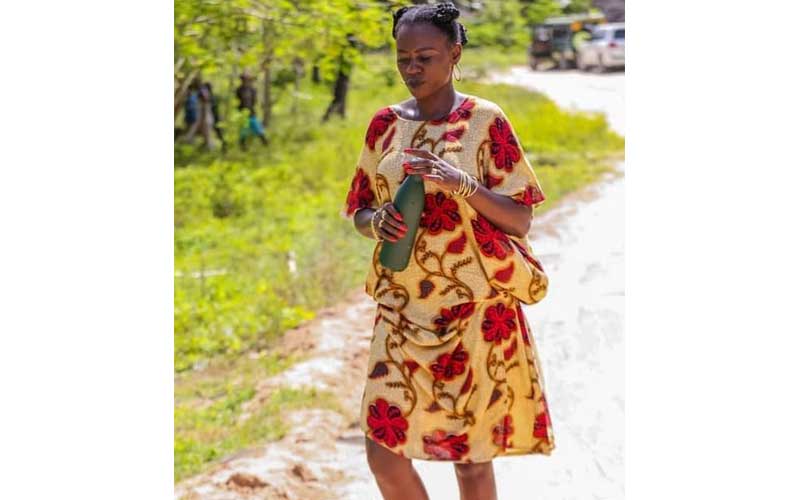 Akothee has disclosed that she fell in love with her first baby daddy at a tender age of 14. According to the singer, she still holds fond memories of their union despite parting ways.
The self-proclaimed president of single mothers disclosed the details while celebrating and thanking him for the priceless gift of children.
"Happy father's day to my first love at the age of 14, the father of my three beautiful, intelligent, disciplined girls. Thank you very much for the gifts of life my love, you have been a true blessing to my life, for me to be called a mother," she posted.
"I wish my baby daddy all the best in life, may God be with him," she concluded.
In a different post, the mother of five called out women unaware of who fathered their children.
"Some women are stuck with baby daddy wishes because they gave birth with people's husbands or illegal people. Some are not sure who the father is, maybe they are receiving double child support.
"Madam you will have to keep that s*** to yourself and wish him when you see him next time. But what concerns me right now is the coronavirus and early pregnancies. If you spread your bed, you have to lay on it," she wrote.
The Abebo hitmaker had earlier on celebrated her other two baby daddies with whom she sired two handsome boys.
"Newcomers, meet my baby daddies, they are international. The only international baby mama with all her baby daddies in one WhatsApp group. Hakuna kuleft, I am the police," she wrote in part.
Just a week ago, while praising Nairobi Governor Mike Sonko and his wife Primrose as they marked 21 years of marriage, the 40-year-old in a lengthy post on Instagram lamented how most marriages collapse due to lack of patience.
"In this generation, we lost patience, we just want ready men with big cars, mansions and money, we are even advocating for six-pac as well," Akothee said in part.
She added that most young people have no idea what it is like bringing up children in a broken relationship. According to her, all they see is the glam and forget the reality of life behind cameras that is characterized by tears and emotional trauma.
"I will tell you for a fact, I wish all young couples learn the art of patience, endurance and supportive attitude, we can all stay in marriages and get rich together and bring up our children as a family," she wrote.