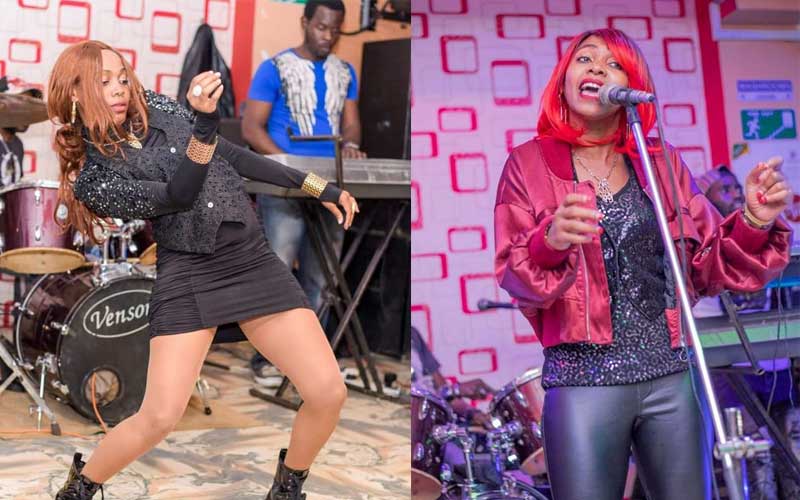 Kenyan singer and songwriter Lady Tasha, real name Grace Gathoni has opened up to SDE on humble beginnings. According to Tasha who is also the wife to popular singer and dancer Kanda King, she was born on September 21 in Huruma, Nairobi.
"I was born into a humble family of a single mother, now deceased. After my mother's passing, I was brought up at the Pangani Lutheran Children Centre (PLCC) in Mathare," she narrated.
According to Tasha who is also a professional dancer, her childhood dream was to pursue music. However, her first song recordings never made it to the airwaves but she never gave up on her dream.
"My song that got to see light was So Hot, a collaboration with J-Reen. Many people think I started out as a dancer because that's how I got my first breakthrough. However, singing was my first love," she said.
Break
Lady Tasha took a three-year break from music in a bid to learn more about the industry and study music. Her patience paid as she pioneered The Rhythmz Band, a leading Afro-Beat band together with her husband. Since then, she has performed at a Fally Ipupa concert in Nairobi to positive reviews as well as sharing a stage with Harmonize.
In 2018, she moved back to focus on her own music and released a dancehall single, Give It To Me.
Her newest track released in June 2020 is dubbed Cheza Nami. The song's audio was done by popular producer Jacky B and visuals by Lynke Jr. Other singles by Lady Tasha include Mapenzi Ya Leo, Vunja
"Perseverance goes hand in hand with success when it comes to the music business," she concluded.