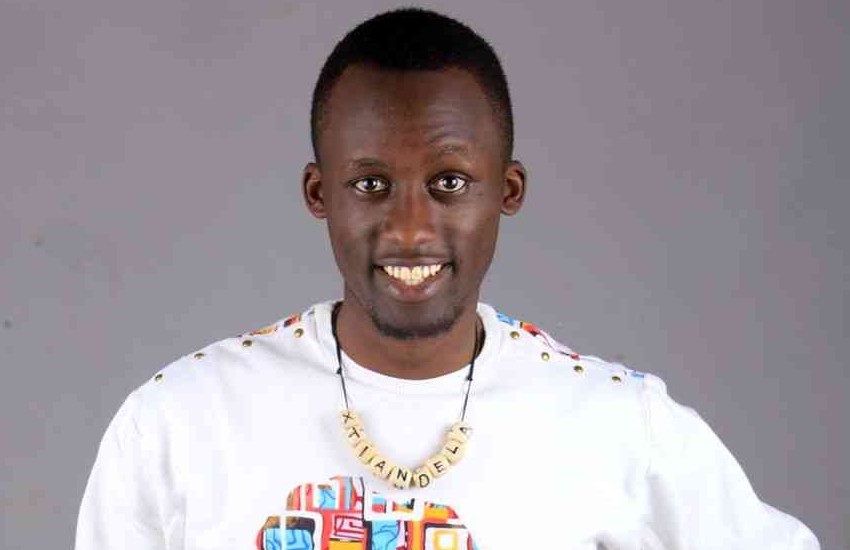 Controversial blogger Arthur Mandela popularly known as Xtian Dela claims that he made more than Sh5 million from his controversial online show, 'Club Covid', in under three months.
Speaking to comedian Jalang'o, Dela said that the highest amount that he has ever collected in a single night during the viral online show was Sh700,000.
Money, he confessed in the Bonga na Jalas YouTube show, has benefited talented individuals who appeared in his said show.
"So far we have raised a total of Sh5,875,602 and we have paid 576 young talented people," he revealed.
Explaining the genesis of the controversial show, Dela insisted that 'Club Covid' was started to help talented artistes who lost their jobs due to the coronavirus pandemic.
"How Club Covid started a lot of entertainers lost business, events zilianguka, video vixens, dancers talented people wasanii they all lost their jobs, I know these people and there is nothing as painful as someone calling you in the morning anakwambia umsaidie tuu na 100 shillings juu hajakula the previous day," he narrated.
Read Also:DCI detectives summon Xtian Dela over controversial program
Admitting that he was not aware that it would blow up as it did, he maintained that he was just trying to help those who had reached out to him and was particularly surprised when a follower wired Sh100,000.
"And I kid you not the first time I started I did not think it was going to be this huge. Mimi nilianzisha show nikaambia watu, okay guys I have these talented guys over here so whatever you want to send them just send. People then started coming out, kiujinga it started growing. There is something about Kenyans and appreciating talent. People started sending more money, someone even sent Sh100,000," said Xtian Dela.
The show has, however, been marred by controversy. He was a month ago was summoned to the Directorate of Criminal Investigations (DCI) headquarters over the show's content.
Alerting his followers, he tweeted that he was at DCI headquarters to record a statement over the said Instagram show.
"Just got summoned by the DCI because of Club Covid. Currently at DCI HQ," he wrote. Prior to that, he had attracted a lot of criticism with some concerned parties claiming that the show was too explicit.
"Hey guys, unfortunately, I won't be able to come back today or this week too. A lot is happening behind the scenes. Lots of battles being fought. Will keep you posted. Thanks for the support," he said.
Read Also:Three parents file complaint at DCI, demand arrest of Xtian Dela
In fact, three parents seeking to have him stopped from airing the late-night show, sued the blogger.
Describing themselves as patriotic parents concerned with the welfare of their children, Morosi King, Anthony Wahome Kamunyi and Francis Karanja through Ngugi Mburu Advocates claimed that the blogger was infringing on the rights of teenagers.