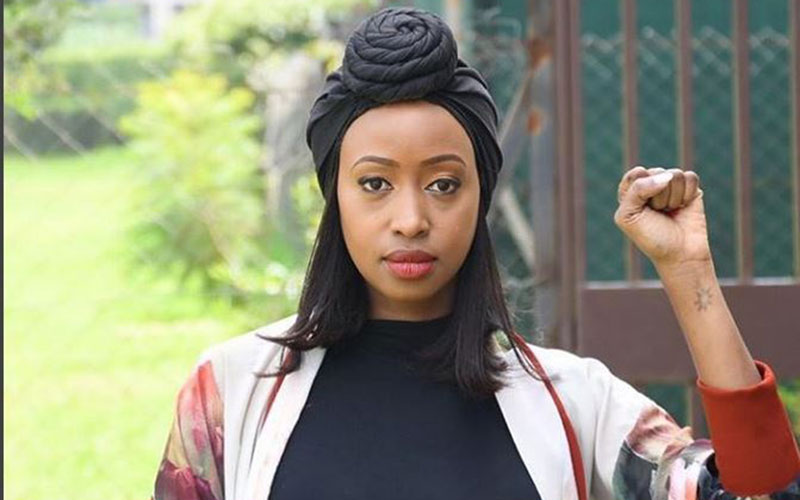 Media personality Janet Mbugua's newly launched initiative focusing on curbing period stigma in society dubbed Period Parties has gotten international recognition from BBC News Africa. The British television news channel posted a compilation of Janet's videos on their Instagram page with a few quotes from the speakers.
In appreciation, Janet thanked BBC Africa for the feature adding that she was more than motivated to continue in the path to permanently bring period stigma to an end.
"A few weeks ago I hosted a series of virtual #periodparties on my social media platforms and I'm so glad they got featured by @bbcafrica.
"Creating a safe space to discuss issues that are otherwise uncomfortable, allow people to learn, share and act. Period conversations are becoming more commonplace on the continent and that's great. The launch of the #menstrualhealthmanagement strategy and policy in Kenya is another great step in the right direction. But #periodpoverty remains a glaring gap, one I hope we can intentionally and aggressively campaign to end," she wrote.
READ ALSO: WWE superstar John Cena follows Janet Mbugua, she reacts
The former Citizen TV news anchor went on to explain that the reason she started the virtual sessions was to normalize menstruation in society and discourage stigma.
"Period parties are important because they make it easy and even fun to talk about menstruation. I have hosted virtual period parties on my platform before, about two of them so far and what happens is you pick a dress code, you pick themes and you just come together and you just have very easy and sometimes powerful conversations around periods.
"Periods are normal, period poverty disrupts families and period poverty is something that is an injustice. It's a human rights violation and therefore needs to be addressed as such."
Inua Dada
READ ALSO: Hypocrites- Janet Mbugua to churchgoers defying coronavirus directive
Marking the Menstrual Hygiene Day (MH Day) about a week ago, Janet through her foundation, Inua Dada Foundation continued to preach against stigmatization and poor menstrual hygiene pressing for action from the responsible bodies.
"Today, we take action to end menstrual inequalities such as period poverty. We must. The lives of millions of girls and women demand that we do. Poor menstrual hygiene caused by a lack of education on the issue, persisting taboos and stigma, limited access to hygienic menstrual products and poor sanitation infrastructure undermines the educational opportunities, health and overall social status of women and girls around the world. As a result, millions of women and girls are kept from reaching their full potential.
"Menstrual Hygiene Day (MH Day) is a global advocacy platform that brings together the voices and actions of non-profits, government agencies, individuals, the private sector and the media to promote good menstrual hygiene management (MHM) for all women and girls. More specifically, MH Day: breaks the silence, raises awareness and changes negative social norms around MHM, and engages decision-makers to increase the political priority and catalyse action for MHM, at global, national and local levels."