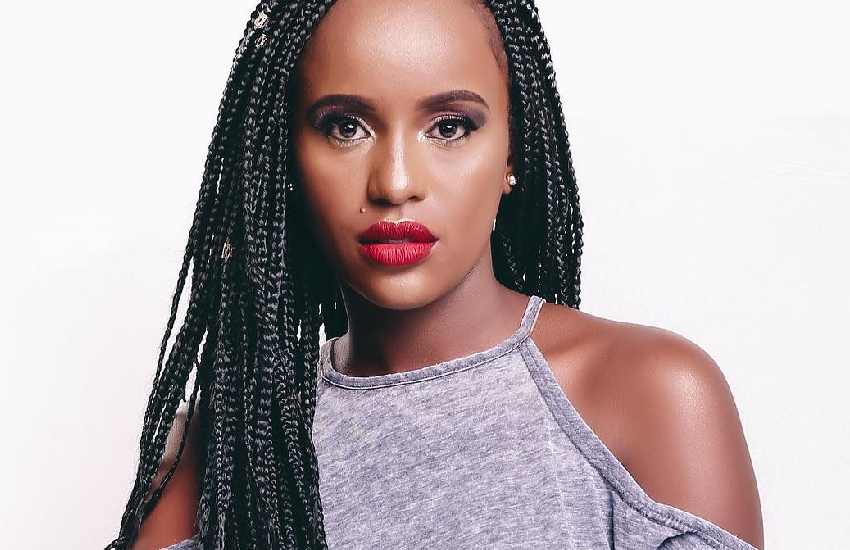 Anyone with a chance to flee Kenya should seize the opportunity and take off, this is according to Utawezana hitmaker Wanjiku Kimani, popularly known as Femi One.
Training her guns at bodies such as the Music Copyright Society of Kenya (MCSK) and the government for what she said was a don't care attitude, Femi One besieged talented Kenyans to seek better opportunities abroad.
Read Also: Utawezana? Femi One explains why Azziad will not be paid
According to Femi One, the government has neglected talented youth, who in search of a better life under the circumstance, should greatly consider getting out of the country.
"I have seen the MCSK story and this is what I have to say; If you are talented, whether a footballer, graffiti artist, musician or photographer and you have a chance to go anywhere, like in another country, abroad or just any other country, I am begging you as Femi One, pack your belongings and go. Never look back nor feel guilty for leaving this country," she wrote.
She went on point an accusing finger at institutions meant to protect the interest of such groups saying they have failed to deliver on their mandate.
"This country does not care about anyone who is talented. Do not choose to stay, you will die poor. The boards are supposed to protect the talented, the likes of FKF, MSCK are just there for their own selfish gains. That's why you will hear in the news that a veteran artist is begging for help as well as a great footballer. Please just go," she added.
Femi One's public outcry comes shortly DJs went up in arms across the country after Kenya Copyright Board (KECOBO) clamped down on unlicensed practitioners and music streaming services.
Read Also:Exclusive - Why the Azziad conversation makes me sad- Femi One finally speaks
In a statement, KECOBO stated that disc-jockeys who perform at venues that have obtained a Collective Management Organization (CMO) license will not pay a cent.
The rest, who wish to independently stream music to the internet, will be required to pay Sh10,000 annually or Sh750 per event, payable to CMOs as a tariff per gig or license.
"Anyone who violates the exclusive rights of the copyright owner is an infringer of that copyright. When a DJ creates a live stream and starts broadcasting music to the internet, he has become a radio station," said KECOBO.