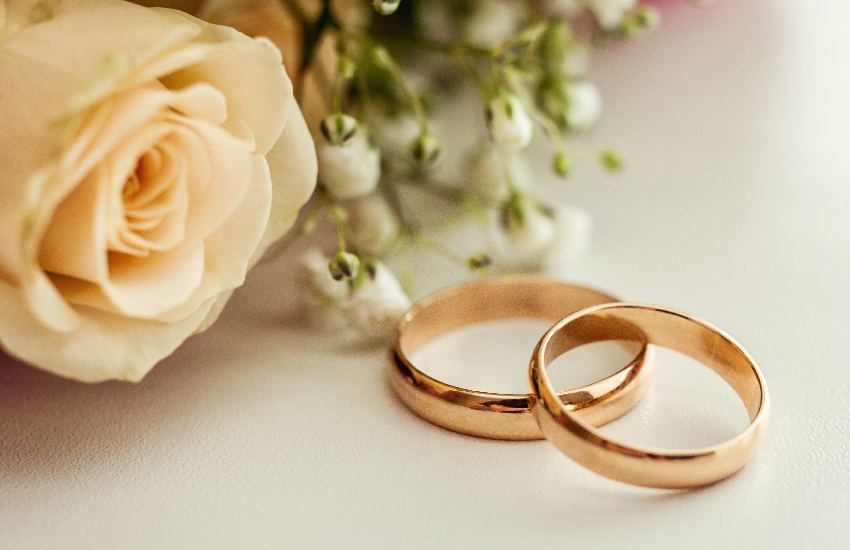 Love is a beautiful thing and for these female celebrities, not even national boundaries would hold them back.
Here is a list of celebrities that sought love outside Kenya and judging from the smiles on their faces and their undeniable chemistry, it was the best decision they ever made.
Emmy Kosgei
According to famous Kalenjin gospel singer Emmy Kosgei saying 'I do' to her Nigerian husband, Bishop Anselm Madubuko, was the best decision she ever made in her life.
Married for close to six years now, Emmy describes her husband as a very "mature and clean hearted man" who has showered her with nothing but love and affection.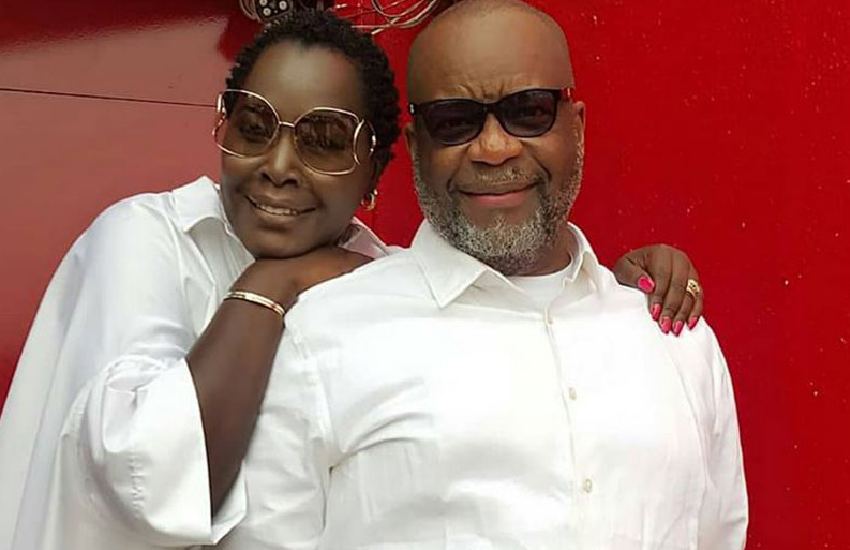 In an interview with Parents Magazine, the Nigerian-based gospel singer revealed that she got everything she prayed for in a husband in Bishop Madubuko adding that they perfectly get along.
"When I was getting into relationships, one of the things I was keen on was that my partner would love me for me. Not my status. Anselm and I understand each other so much, there's no room for conflict or misunderstanding. If we decide to undertake something and I am not pleased, I can voice my displeasure. This is something we cultivated way before our marriage," she said
Amani
Still in Nigeria, secular turned gospel singer Cecilia Wairimu better known as Amani tied the knot sometime in 2017 to her Nigerian husband Chinasa Udeala in a private ceremony with only close friends and family in attendance.
Because of the secrecy, many assumed Amani was still engaged until she revealed the news of her marriage during an interview.
"It's a done deal, I'm already married. I'm someone's wife now. I know many are waiting to see a wedding but I'm one very private person. That's why you don't see me doing interviews in my house or other intrusive stuff like that," she said.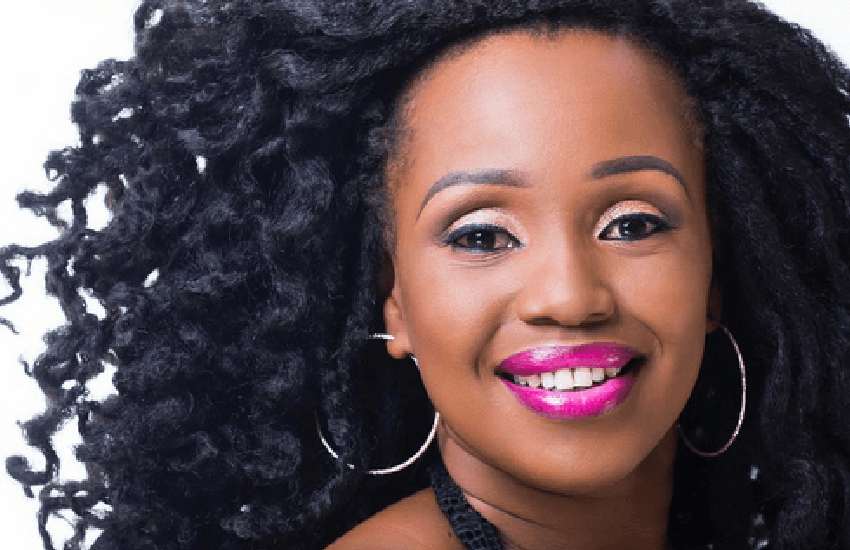 The couple recently welcomed their first child. News that caught her fans by surprise as she managed to keep her pregnancy a secret as well.
Wendy Kimani
Legendary singer Wendy Kimani got married to her longtime Dutch lover Marvin Onderwater about five years ago in a luxurious wedding ceremony held at Don Bosco Catholic Church, Upperhill.
"We met online, it was way back in 2007 I think. Through some chance, some luck I stumbled upon this beautiful lady and yeah we just started chatting," narrated Marvin.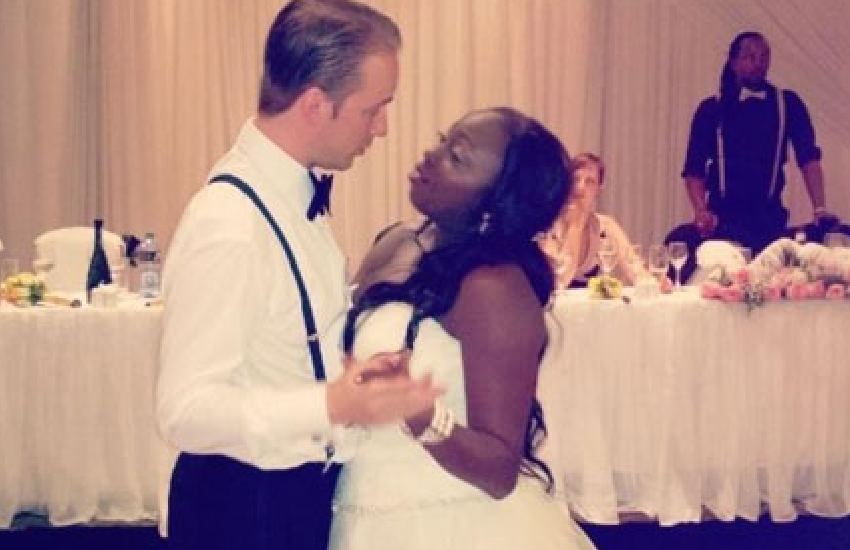 After their wedding, the former Tusker Project Fame contestant and her husband resolved to permanently reside in Holland and have been staying there since with regular visits to Kenya.
They have a son, Taji.
Nyota Ndogo
After leaving a failed marriage and deciding to give love a second try, queen of Taarab Pop, Mwanaisha Abdalla better known as Nyota Ndogo tied the knot with her Dutch husband, Henning Nielsen, in a cultural wedding ceremony in Mombasa.
In the early stages of their marriage, Nyota Ndogo revealed that she was still adjusting to her husband's culture.
"The important thing is understanding each other's weaknesses. We are still trying to adjust to each other's culture. The challenging part is also being married to a mzungu. Many always expect me to help whenever they ask for help and if I don't, they speak ill of me," said Nyota Ndogo.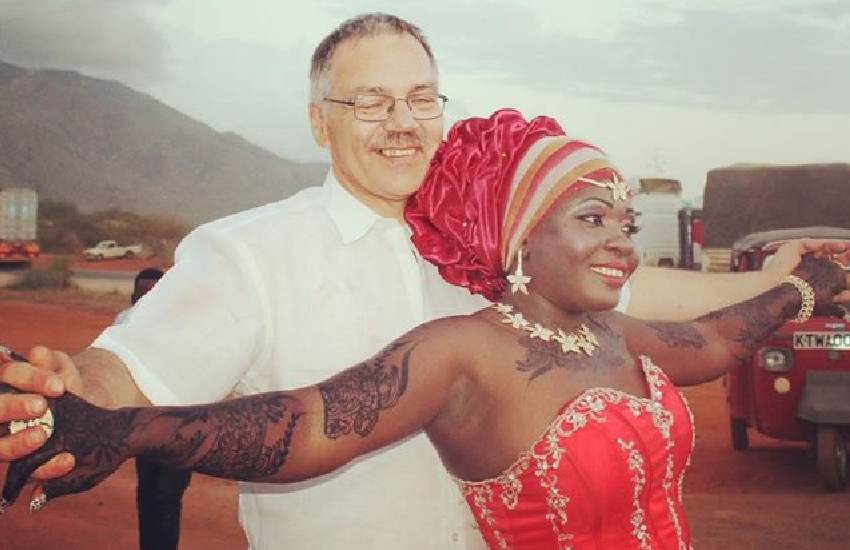 But that is a thing of the past now with Nyota Ndogo frequently expressing her joy in her marriage on social media.
Michelle Morgan
The former news anchor tied the knot to her long term fiancé, Peng Chen, in a breathtaking destination wedding ceremony in Seychelles alongside friends and family.
Since her wedding, Morgan has gone mute on social media with no update whatsoever on how marriage is panning out for her and her husband.