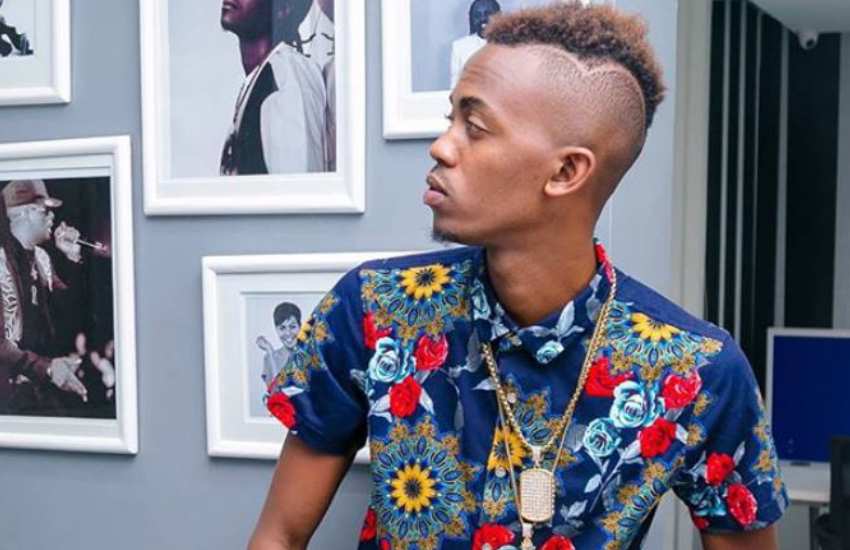 Eastlands Most Beloved (EMB) Records signee Weezdom has put his gospel music ambitions on a back burner.
Taking to his Instagram to make the announcement, the Amenitoa Far crooner explained that the industry is toxic and that he has exited the gospel scene in search of peace. 
"Been getting so many DMs watu wakiniuliza why I've edited my bio…soon I'll be explaining why but for now, chenye najua tu ni kwamba I'm no longer doing gospel music nimechoka na vita na chuki za gospel industry ya Kenya. God will give me another occupation mahali nitakuwa na peace," wrote Weezdom.
On whether his decision had anything to do with his boss Bahati and if he is still signed under the latter's label EMB, the 25-year-old singer stated that the Eastlands based music powerhouse was his home.
"Na nyinyi watu wa gospel muache kushinda mmeni DM mkiniuliza kama nimetoka EMB…. Najua concern yenu sio ata mimi kuacha gospel music! Mko idle kujua kama nimetoka EMB muanze kutusi Bahati #EMBninyumbani," he added.
Read Also:Ringtone responds to Weezdom's claims he was beaten up
EMB records
Weezdom joined EMB records in 2015 where he released his first song and Umenitoa Far in April 2016.
In early 2017 he did a collabo with renowned gospel singer Guardian Angel, on a track dubbed Better man and Amka Ucheze with Janet Otieno. Weezdom's hard work paid off as he won that year's Groove's New Artist of the Year award.
Not long after, however, he had an infamous fallout with Bahati on grounds that the EMB CEO was allegedly not releasing his songs as often as he would have hoped.
He later apologized to Bahati for the public humiliation and went back to the record label. Speaking during an interview with Word Is, Weezdom explained that his return to the label was personal.
"It is a very personal decision. He was the one who put me in the limelight since the first day. I have been attacking him since I left his label but I thought it wasn't the right thing to do.
Read Also:Weezdom cries as he denies he was paid to publicise Mr Seed's sex scandal
"I reached out to him because my pastor and friends have been telling me to apologise for a long time. My mother takes Bahati as his own child, he has helped her so much, even when we weren't in good terms with him.
"He has the anointing which is connected to me. It is very rare to find a man asking another man for forgiveness, but I did that because I wanted to go back home," he explained.