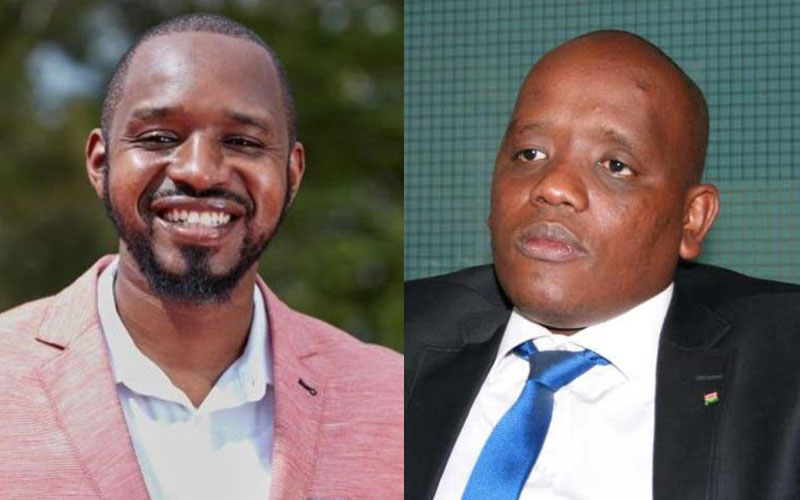 Activist Boniface Mwangi seems to be agitated by sentiments made by former Secretary for Digital, Innovations and Diaspora Communications, Dennis Itumbi via Twitter.
On April 2, Itumbi tweeted a comment against Cabinet Secretary Mutahi Kagwe's directive to have social media users arrested for posting what the CS termed as trivial comments about Ivy Brenda, Kenya's COVID-19 patient zero who recovered from the disease.
"Threats against social media users, are unnecessary. Doubt, criticism and praise, will not be stopped by the DCI," tweeted Itumbi before adding that the DCI needed to focus on other issues as opposed to tracking Kenyans expressing their views on social media.
"Instead of DCI being used to arrest online users, they should be helping to trace contacts via phone triangulation, the same tech used to arrest bloggers," he added.
The sentiments did not settle well with Boniface Mwangi, who, in his view, Itumbi spent his years as a government employee insulting human rights defenders, the judiciary and defending impunity and destroying lives with lies.
"Now because Uhuru fired you, you pretend to be a good person. You spent 2012-19 insulting human rights defenders, judiciary and defending impunity," he tweeted.
READ ALSO: Dennis Itumbi, these people are using you - Boniface Mwangi
The activist added that Itumbi called civil society, the evil society.
"You called civil society, the evil society. You're a snake. I hope one day you will apologize," he added.
The altercation had Kenyans on Twitter weighing in on the appropriateness of the messages shared by the two.
Itumbi was relieved of his duties at the Presidential Strategic Communication Unit (PSCU) alongside four other state officials; James Kinyua (Directorate of Communication, Events, and Branding), Erick Ng'eno (Director of Messaging), David Nzioka (Directorate of Communication, Events, and Branding), and John Ndolo (Principal Information Officer – Head of Digital Strategies).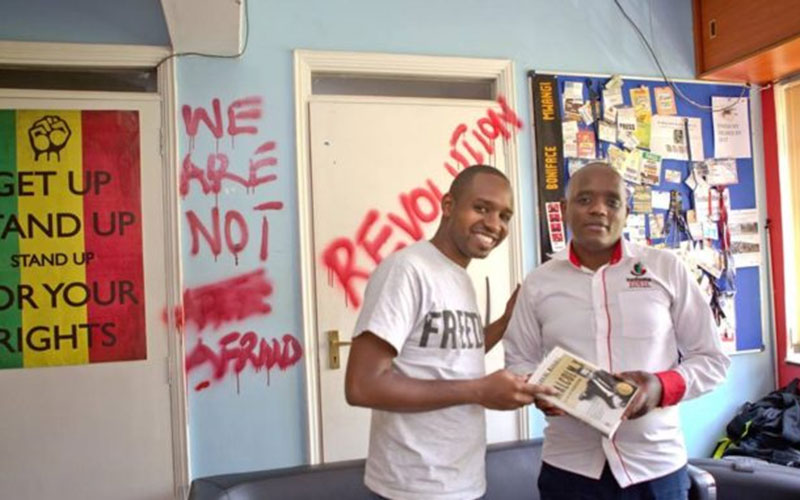 The Public Service Commission announced that it had scrapped the five positions within PSCU due to redundancy.
READ ALSO: Kenyans react to Itumbi's arrest over DP Ruto 'assassination letter'
"The contracts of the five are terminated in accordance with termination clauses to facilitate the payment of gratuities on a pro-rata basis," read the letter in part.
On the other hand, Boniface Mwangi has also been the talk of the town after he released a 10-minute video clip exposing the history and workings of the police service in Kenya. In the video that has since gone viral, Mwangi donned full police uniform complete with a baton, as he broke down how the police service works.
Mwangi revealed that problems with the service began with the recruitment process, which involves humiliation and, in many cases, corruption and bribery.
"When you join the police force, you're told to leave your brain at the door, no thinking. You're told your head is a lid for your neck or a dispenser for saliva," he said.