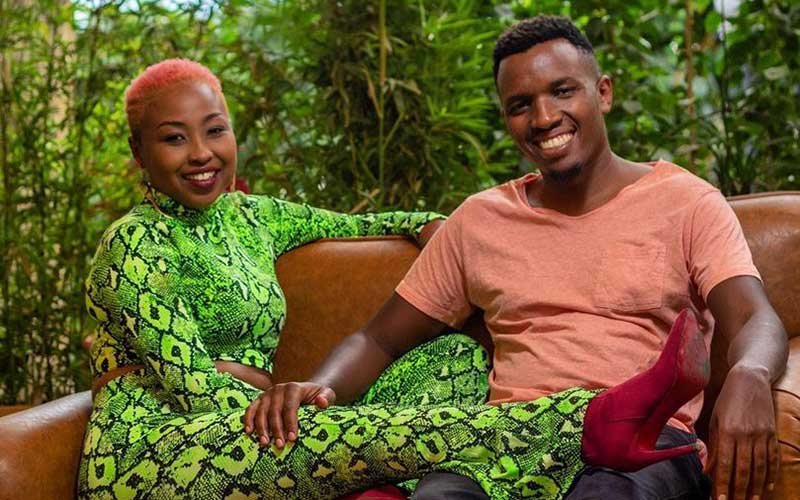 Popular Kenyan singer Vivian Wambui has denied reports that she is pregnant for her husband, Sam West.
"Not pregnant yet," the singer told SDE through text.
The rumours were sparked after the Talk To Me crooner hinted at being pregnant in a since-deleted post.
"How many of y'all believe I'd be a brilliant mum of these four plus one (this one is still baking in the tummy). These are serious thoughts," she wrote.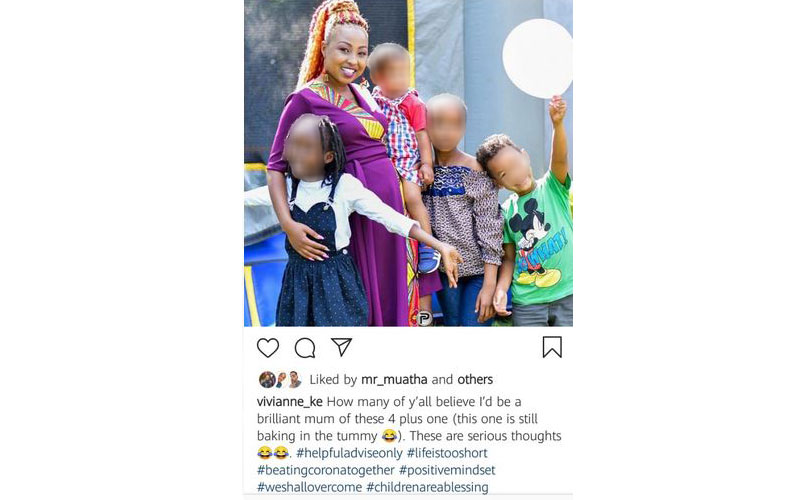 The child would have been their first together but their third child as a couple, since Vivian and Sam both had a child from their previous relationships.
READ ALSO: I was abused by an influential man, singer Vivian
According to Sam, the fact that Vivian was a single mother when he met her only made him fall more in love with her, as it showed she was mature and ready to settle.
"When someone comes from another relationship, that is her past because it is the same case with me. We have to live in the present. I love her and I don't have any problems with her kid. It's also good to understand that it's always an advantage when dating someone who has been taking care of her own household. Someone who has been taking care of a child is more mature than one who doesn't," he said.
Blended Family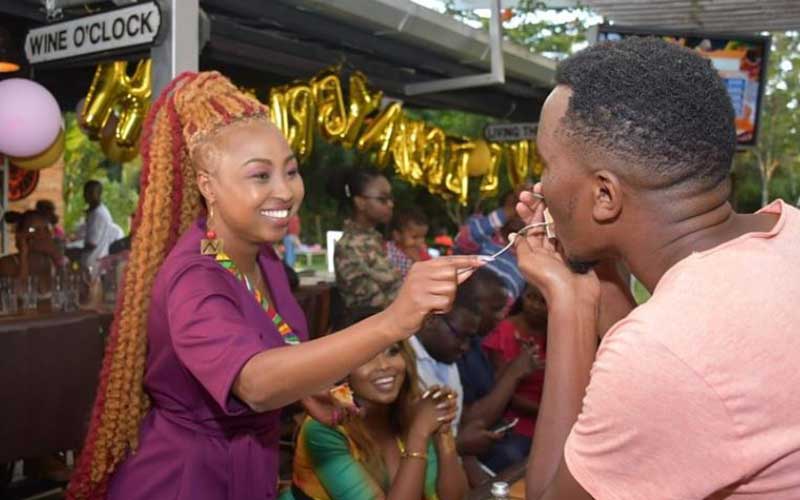 Speaking to Dr Kingori on the Wicked Edition, the lovely couple admitted to having a difficult time introducing their respective children from previous relationships to each other.
READ ALSO: Vivian's fiancé denies claims he has problems with singer's daughter
"You've gotten into a new relationship; you've met a new person sasa you have to tell your kid this is your new step mum. Of course, it's depressing to the child actually it's very stressing because now you have to allow the child to mourn the death of the previous relationship," Sam said.
Vivian however advised women in a similar situation not to look at pregnancy as a punishment but as a pedestal to fight even harder for their dreams and goals.
"It's about the relationship with your partner. When you're coming together, you were not in love with the kids, you were in love with your partner," continued Sam.
"Ukimpenda unabeba kila kitu amekuja nayo. Ni kama ng'ombe ukikula unakaula mpaka mkia. You have to make sure the relationship between your wife and yourself is intact."
READ ALSO: Vivian speaks on her 'ruracio,' being the new celebrity couple in town
Cancelled wedding plans
After their traditional wedding in 2018, Vivian and Sam have had a hard time agreeing on how they want their big day, leading to postponement of their wedding.
"I doubt if we will be able to wed this year as intended because we have been disagreeing a lot on how the ceremony should be. Whereas I want a big colorful wedding ceremony to celebrate our love, my fiancé keeps insisting of a private wedding. I think for now we will pass and wait for next year," said Sam.