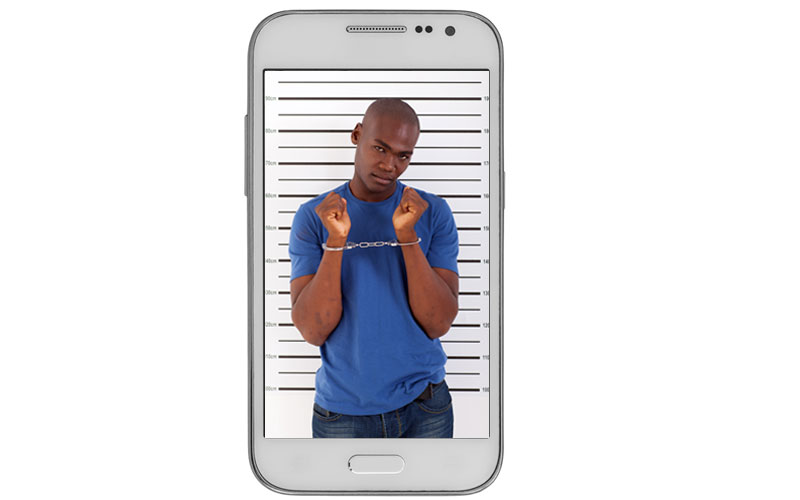 The spread of the coronavirus, officially named covid-19 since its emergence in China has seen a rise in misinformation, mainly through social media posts. In Kenya, the fake news post range from scientifically unproven methods of curbing the virus to fake news regarding patients.
Some fake health advice that has been circulating on social networks includes claims that second-hand clothes (mitumba) can spread the virus and that warm weather kills the virus hence, stopping its spread.
But did you know that spreading misinformation can land you a lengthy jail term?
On March 15, Elijah Muthui Kitonyo from Mwingi, Kitui County was arrested by DCI officers for publishing 'misleading and alarming' information on coronavirus on twitter.
In the twitter post, the 23-year-old claimed that the government lied to Kenyans regarding Patient Zero, the first confirmed coronavirus case in Kenya involving a woman who flew in from the US via London. Muthui's post featured a photo of a Kenya Airways plane that had purportedly landed at JKIA from Rome, Italy, the epicentre of the coronavirus in Europe.
10 years in jail
In a statement, the DCI said that he faces charges of "publishing false information that is calculated or results in panic contrary to section 23 of the Computer Misuse and Cyber Crimes Act of 2018." If found guilty of the charges, Muthui could face 10 years in prison or a maximum fine of Sh5 million, or both.
Early this year, the High Court ruling dealt a blow to the Bloggers Association of Kenya (Bake) seeking to suspend 26 clauses of the law. High Court Judge James Makau the petition in its entirety, effectively bringing the law into force, pending an appeal to the decision.
According to section 23 of the law, "a person who knowingly publishes information that is false in print, broadcast, data or over a computer system, that is calculated or results in panic, chaos, or violence among citizens of the Republic, or which is likely to discredit the reputation of a person commits an offence and shall on conviction, be liable to a fine not exceeding five million shillings or to imprisonment for a term not exceeding ten years, or to both."
Way forward?
In a story that recently ran in The Standard, constitutional and human rights lawyer Demas Kipruto argued that the only way to fight misinformation is through imparting media literacy in Kenyans.
"Currently, every person who is online is a publisher. This means that narratives are no longer curated by media houses, journalists and states. As such, the only means of fighting disinformation online is through media literacy that will allow Kenyans to critically examine stories and content and identify what is likely true or false," he wrote.
But before then, think twice before forwarding that post as it could land you in hot water.