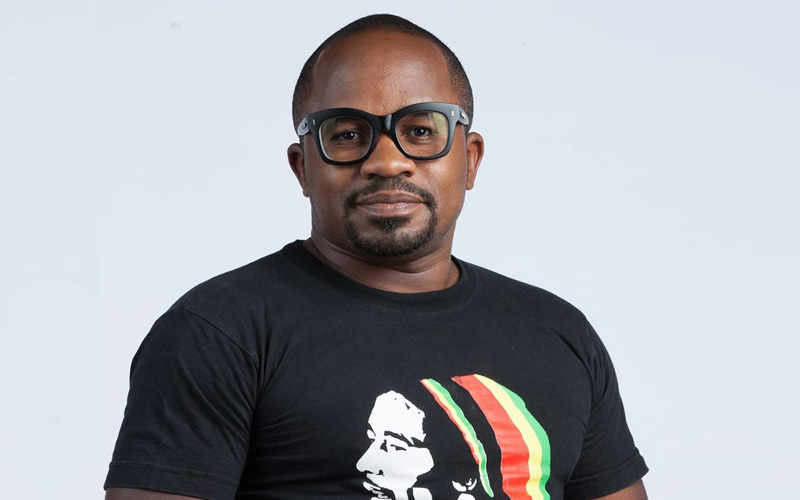 Veteran Radio Maisha presenter Mate Tongola has a sit-down with William Osoro on Word With SDE.
The father of two speaks on working with Nyali MP Mohammed 'Jicho Pevu' Ali, annoying the DPP Noordin Haji, the BBI conversation and business.
Getting into radio
Twelve years ago, Radio Maisha's 'Reggae Splash' host Mate Tongola had no dreams of getting into the industry but as fate would have it he ended up right in the newsroom.
"While in college, I was in the debate club and got picked to go to Mombasa. During our stay, I landed a job with Radio Salaam. It was not always my passion to get into radio but I was a good writer and would contribute to the school magazine while in high school and later, contributed to The Standard newspaper through opinion to the editor articles."
READ ALSO: #MCM- Radio Maisha's Billy Miya on being set up by lovestruck woman
Angering DPP Noordin Haji
While working at Salaam Radio, which is co-owned by the Director of Public Prosecution (DPP) who was then working for the National Intelligence Service (NIS), Tongola inadvertently attracted his wrath.
"It was April 1, 2008 when I was a news editor at Radio Salaam.  Being April Fool's Day, we lied on air that KPA was giving away freebies.
"We told our listeners that the Kenya Ports Authority (KPA) was giving away free foodstuffs at Makadara grounds and rallied people to go to the grounds with sacks to collect items.
"By 10 am, the place was flocked. To us, it was a joke but being an Islamic radio station, people took us seriously since they believed we wouldn't lie to them.
"On learning of the lie, the gathered crowd stormed TSS Tower where the radio station was located. When Noordin Haji was called and informed of our prank, he was furious. He had to give the crowd some money to placate them while threatening to deduct it from our salaries," he narrated.
Taking over from Mohammed 'Jicho Pevu' Ali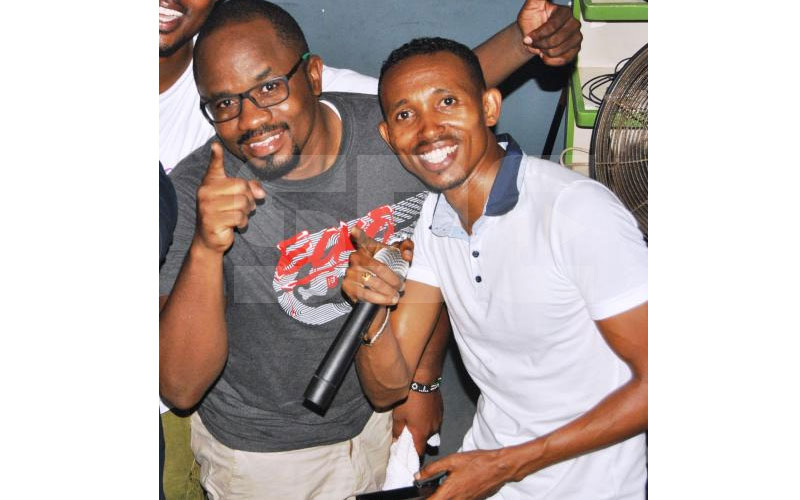 READ ALSO: Jicho Pevu's Mohammed Ali receives death threats from 'powerful' Kenyan
Before 2010, Tongola worked as a news editor for Radio Maisha till he had to step in for Mohammed Ali on the 'Reggae Splash' show. This was after the investigative reporter got into trouble after an expose on drug smuggling.
"One day, around 2010 'Pablo' (Ali) called me and informed me that he had done a 'Jicho Pevu' story on drugs and would be going to Norway for three months on exile.
"He didn't want the show to be handed over to someone else so I had to fill in his shoes. I was nervous. During the first show, he introduced me on air and left for the airport with John Allan Namu. The rest is history."  
According to Tongola, contrary to popular belief, the current Nyali MP has not sold out on his promise to be the 'Jicho Pevu' in parliament by exposing corruption scandals.
READ ALSO: I will be Jicho Pevu in Bunge – Moha
"There are stories that we, journalists write that we get from him. He doesn't need to have his own program and air it to play a watchdog role in parliament. He is feeding most of the journalists with information.
"People are attacking him for befriending Deputy President William Ruto but what's wrong with that? Why didn't we speak out when he befriended Raila yet the ODM leader short-changed him during ODM Party nominations? That's why he ran as an independent candidate. The people of Nyali don't have any problem with him since they know the work he has done for them."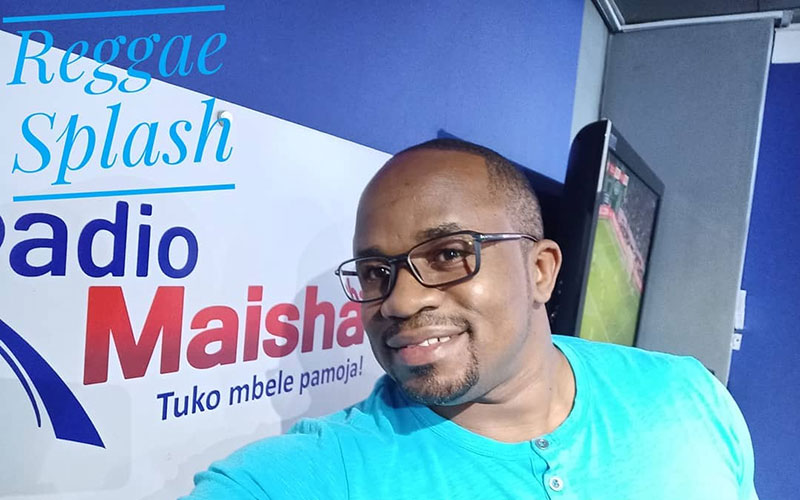 Entrepreneurship
Aside from radio, Tongola is a businessman with interests in beauty, communication and courier services.
His idea for a courier services was inspired by the high charges of delivering items to and from abroad.
"A while back, I wanted to deliver some certificates to my brother in the UK. But when I approached DHL they said I had to pay Sh7,000.
"My landlord is a pilot and offered to deliver my package. Maleek Couriers was born," he said, adding that the company has two branches.
Marriage, fatherhood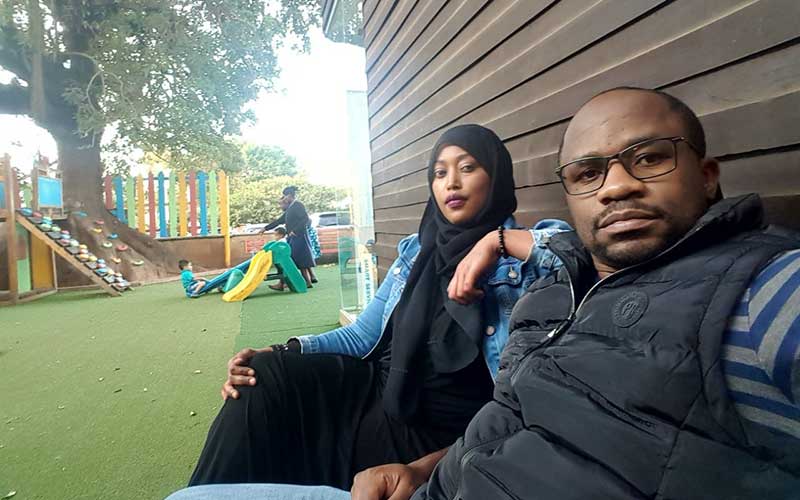 Asked what he wishes he knew before becoming a father, Tongola said that he wishes he valued his space more.
"As a bachelor, I used to take my space for granted. I would put my phone anywhere in the house without a second thought. Right now it's crazy, my boy is a rascal.  Whenever I put my glasses down, he is quick to wear them.
"Marriage has helped me put my finances in order because of the responsibilities, I can account for every shilling I spend."
Impact of the smartphone on the radio industry
According to Tongola, the rise in smartphone usage has had quite an impact on the radio industry, with those who didn't adapt fast enough being left behind.
"The impact of the smartphone on the radio industry was profound and some industry pioneers who have not caught up are having a hard time.
READ ALSO: Why I keep my family off social media- Radio Maisha's Anne Njogu
"In this age, you can't wait to listen to the news on radio at the top of the hour or wait to read the newspaper the next day since you can get real-time updates via social media.
"Personally, it has grown me in a way because that's where I get feedback and interact with listeners during my show."
BBI politics
According to the reggae music diehard, the incorporation of the tag 'nobody can stop reggae' by politicians into the Building Bridges Initiative (BBI) does not faze him.
"The same politicians tarnishing reggae music are the same people singing 'nobody can stop reggae'. Reggae and politics don't mix. Just like Peter Tosh said 'I'm not a politician, but I suffer the consequences.'
"Let's keep politicians in check. The BBI, which stands for Big Brother Initiative is about them, not us.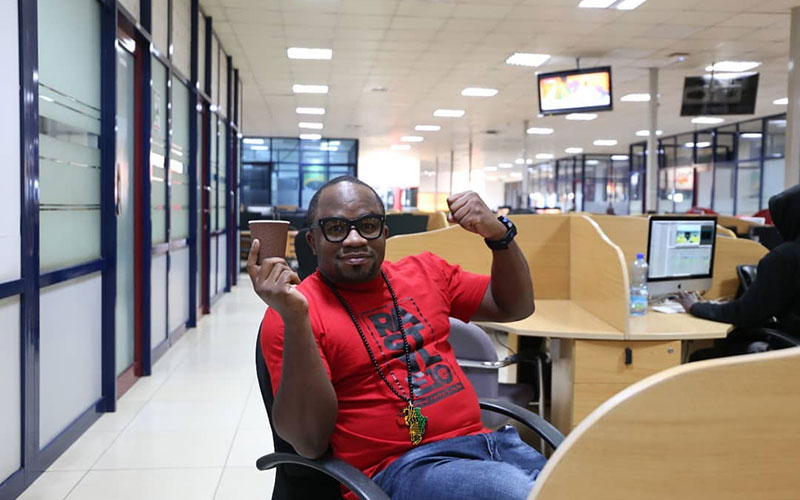 "When they come for those rallies in your county, ask them for hard copies so you can read for yourself and understand.
"To the youth, when you are born with nothing, you have everything to gain. So go out there and hustle hard."
READ ALSO: Airwave Kings- Four hottest Radio Maisha presenters
Coronavirus
Tongola also took a swipe at the government for laxity in dealing with the coronavirus after allowing a plane form China to land at JKIA.
"The government is a joke. It should not even be in power. If you have a fever and take paracetamol it will subside for a while. If someone on the plane form China with the virus took the tablets, the fever would subside and they would pass screening at JKIA."
Parting shot?
To budding radio presenters, now your niche, know the person you are talking to.