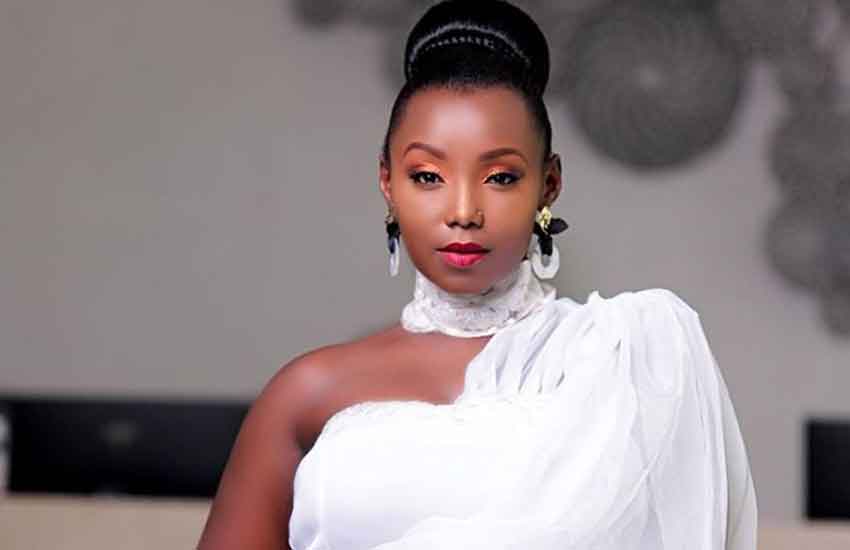 Celebrated Kenyan actress Catherine Kamau, popularly known as Kate the Actress has given her followers a brief glance of her newborn daughter's face through a short video clip shared online.
The mother of one had previously announced that she is not hiding her baby from the world but the cruel world from her.
She explained that it will take a while before she fully posts a picture of her child on social media so as to protect her from the 'negative energy the internet gives off'.
"Throwback! Baby K at 2 weeks... we are not hiding her from the world, just hiding the world from her. Such a cruel world especially here on social media. Thank you for all the congratulatory messages. You shall meet her when we are ready…if ever. You shall meet her when we are ready... If ever," read her post.
Kate later described child-birth as a near-death experience.
"Childbirth is honestly a near-death experience… You honestly have one foot in the grave, am still so grateful to God for my little miracle," wrote Kate.
Her post sparked fresh conversations on the subject as she went on to advise women to be an encouragement to each other as motherhood can turn out to be very difficult, and, at the same time, the most fulfilling experience one can ever go through.
Just about a week ago, Kate excited her followers as she penned down a lovely message for her husband Philip Karanja as he turned a year older.
Taking to her Instagram page, the actress commended him for being the greatest man ever and for being her sanity and the father of her children.
Read Also:Actress Catherine Kamau advises teenage girls not to get pregnant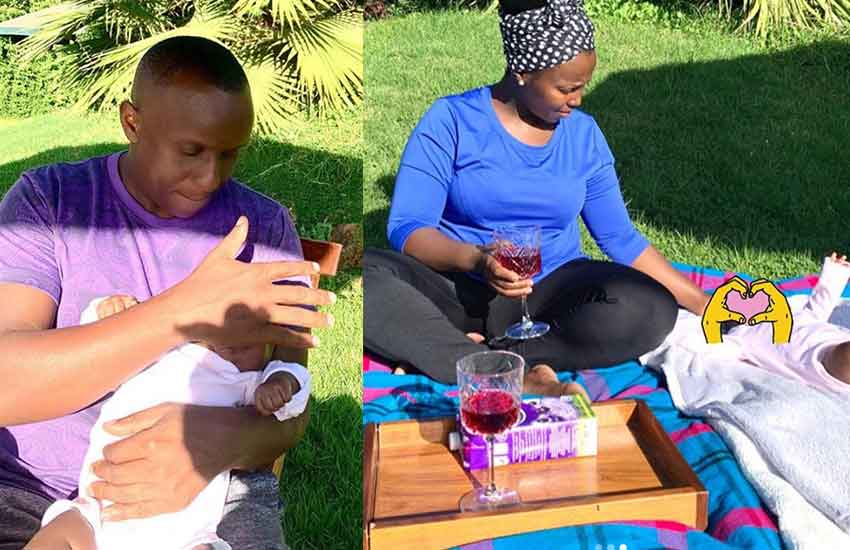 Kate wished him all the best in life and prayed that God may protect him, reward him for his hard work, kindness and selflessness. She further added that they loved him and were blessed to have him in their lives.
"Happy birthday to the greatest man ever! My sanity, my business partner, my soulmate, the father of my children on this day I wish you the very best in the next phase of your life, may God protect and favour you, may he reward your hard work, your kindness, selflessness, we love you so much and we are blessed to have you in our lives. Happy birthday baba K squared" read her post
Read Also:Actress Catherine Kamau over the moon, flaunts sleek BMW
Prior to this, Phil had gifted her a brand-new BMW, several months after giving birth to Baby K.
"Every push has been rewarded. God says try me! Do your part! Mama K 2020 lets ride," she posted on Instagram.
Late last year, the two celebrated their second marriage anniversary.
"This is what not giving up on each other looks like. I am really thankful that we got to be friends first, you got to see and know the real me, and you still chose me with all my flaws, my strengths, and my madness!" she wrote.
"Thank you for being an amazing partner, my closest friend, my sanity, my safe haven," she continued. "Happy anniversary Daddy K squared."