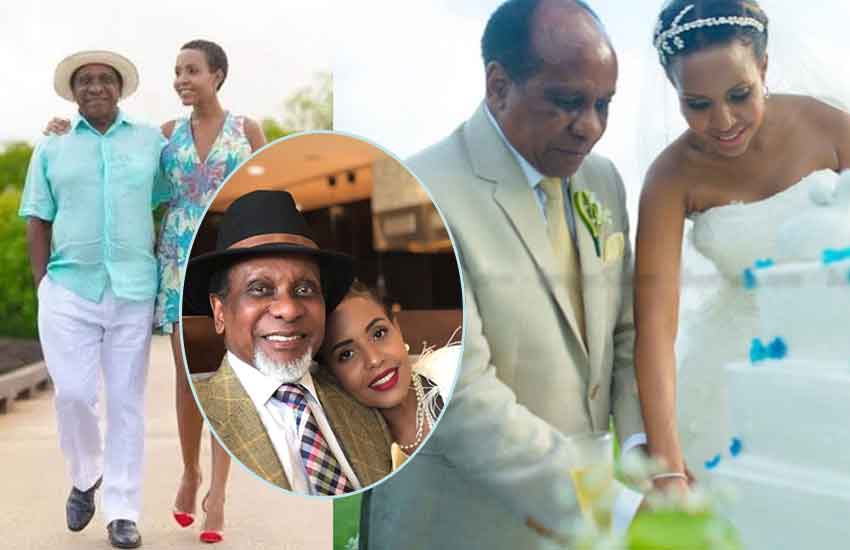 Jacqueline Ntuyabaliwe, the widow of the late Tanzanian billionaire Reginald Mengi has taken to social media to vent over what she termed as frustration from unspecified quarters.
According to the former Miss Tanzania, she and her twins have been sidelined and denied access to the late mogul's grave.
"Nimenyamaza kwa mengi sana tu.Mmefikia hatua ya kunizuia mimi na wanangu kuingia kwenye kaburi la mume wangu,tunafukuzwa eti mpaka tuombe ruhusa ya kuingia kwenye kaburi la mume na Baba wa watoto wangu!.Nimechoka,sitakubali kuendelea kuona wanangu wakisononeka na sitakaa kimya," she tweeted.
Whilst the family of the deceased IPP Media Group owner have not responded to the claims, the allegations add a new twist into her relationship with Mengi and their extended family.
Read Also:Two suspects arrested in connection to theft at late Billionaire Reginald Mengi's home
In 2019, Ntuyabaliwe, an award-winning furniture designer and chairperson of Amorette Ltd, wrote a moving tribute to Mengi where she celebrated him as a dearly missed pillar.
"Today we would have been celebrating you, if I close my eyes, I can see how you would have smiled when we sing happy birthday to you. There are no words to describe how much I and the kids miss you, waking up each day without you. Happy birthday my true love, forever in our hearts," wrote Jacqueline.
In a tear-jerking caption, Jacqueline noted that she hopes that "his special day in heaven is truly incredible."
"We may not be able to spend time with each other anymore but I want you to know that you are always in my mind. I hope that this special day in heaven is truly incredible, because we are sending you with lots of love and hugs from here on Earth. Happy Birthday," she added.
Mengi died in May 2019 while receiving treatment in Dubai weeks after they celebrated their 4th year anniversary.
Read Also: Luxurious mansion Reginald Mengi built at foot of Mt. Kilimanjaro
The two met in the United Kingdom in 2010 and when she wedded the industrialist in 2015, K-lynn as she was known at the time, was the talk of the town, with her detractors accusing her of doing so for money.
A position she denied.
"She loves me so much; she cooks, washes my clothes with her own hands and not a machine; she respects and knows my position as a man and husband. She also knows her position as a woman and wife," said the mogul estimated by Forbes to have built a conglomerate worth at least $550 million of the woman she often described as a complete package.