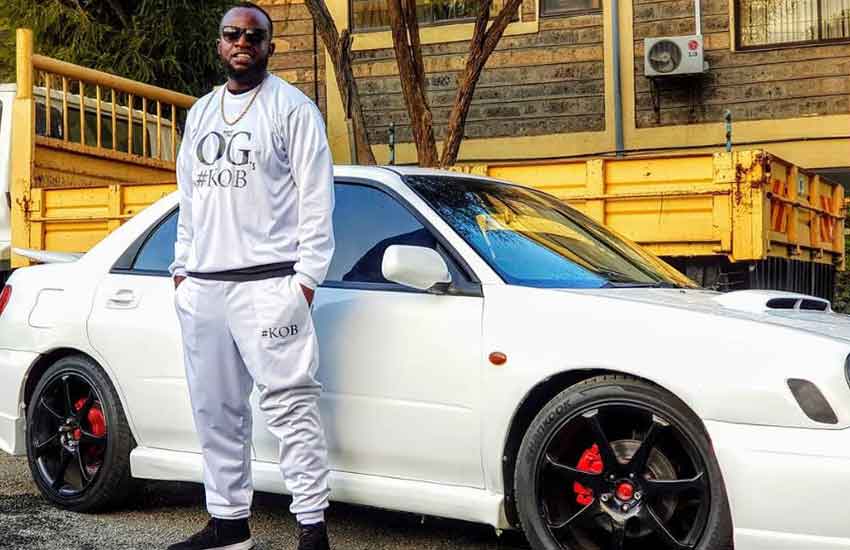 Khaligraph Jones' big brother Lamaz Span K.O.B is keeping it real, living up to the lyrics he spits on the booth and the lifestyle it personifies.
Pressed by K24's Isabella Kituri to prove if he indeed makes Sh100,000 a day as he rapped on his 2019 hit single Stories featuring Magix Enga, Lamaz did not flinch as he flaunted over Sh200,000, in cash.
"Karibu sana, umesema laki moja kwa siku? Toa wallet," said Kituri as she took on the self-styled King of Boost.
"Unataka nitoe ya ukweli?" He responded. "Unajua P.A wangu ako pale na ako nazo? Naweza toa!"
Noticing that Kituri was dead serious, Span K.O.B gleefully motioned for the P.A to hand him the cash, live on set.
"Niletee!" He called out to the amusement of Kituri.
Read Also: Khaligraph Jones gifts manager new car on birthday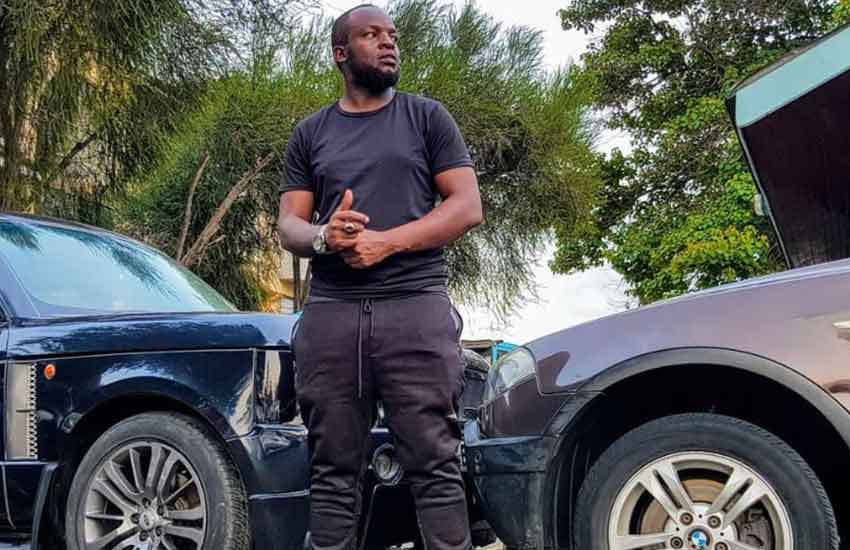 With three stacks in hand, he proceeded to implore on Kituri how he is not living a lie, "It is Sh100,000 on a bad day and another Sh100,000 on a good day. Hii ni ya jana, hii ni ya leo."
Pointing to another, not so fat wad, he added,"Hii ni nusu ya kesho," then sat down with the half bulging out of his inner pocket.
When she joked that she can keep the Sh200,000 stacked in her hand, Span K.O.B flatly offered her Sh1,000.
"Niweeke, show ikiisha utoe thao, ulete hizo zingine," he said.
"Si kesho utapata Sh100,000 zingine?" She posed. "Show ikiisha toa thao ya Valentine, hizo zingine urudishe!"
"Kama tomato ni shilling kumi na tano, thao itanisaidia na nini?" She fired back.
"Usinunue tomato, sikiza, unaenda kwa hoteli unanunua chapati ndondo; hio bei yake inakuwanga constant - Sh70. Whether nyanya ni Sh50 au Sh20 unacheza na chapati ndondo, Sh70, ikiondokanga," he noted.
Read Also: 'You want a bodyguard? Call me' - Khaligraph tells King Kaka
In Stories, the equally-talented superstar opened up on his struggles and in one verse, artistically summarized his rise to the top.
"Mi nishai uza mpaka tyres. Mi nishaitwa kasee. Nishaitry mpaka ngoma once. Nishaii toa cassette. Nishai kua msee wa kuuzianga mama chipo ma gazette. Nishaitry mpaka soccer ndo nikue Lacazette. Nishaikua msee wa comp kuinstall McAfee, macomp zikacrush wakaninyima mpaka fare. Kutana na majambazi na ma fe so unfair," he rapped.
It did not end there: "I have a lot of stories I could tell. Nishai achwa na dame juu nishaikosa cent. Nishai chujwa kwa keja juu nishai kosa rent. Nishaidoze cell na magathee ka Matheri, simiti mpaka chee na mathug na mapedi. Yes nishaibeg; nishaibeg mpaka bread, nishaibeg mpaka bed, nishaibeg mpaka Fred, nishaibeg mpaka Ben and a million other friends. I've been to the deepest end."
Read Also: Khaligraph Jones trends in Nigeria after dissing Blaqbonez
Apart from music, Lamaz K.O.B is also a businessman.