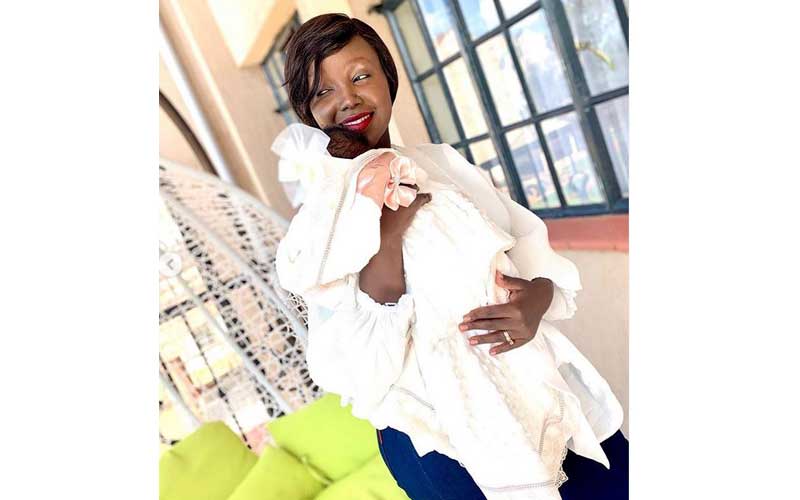 Actress Catherine Kamau and husband Philip Karanja are the newest celebrity parents in town!
The couple welcomed their daughter a few weeks ago but decided to keep the news of her arrival under wraps.
However, Catherine, through her Instagram page, posted an adorable two-week throwback picture with her baby, explaining the reason they had chosen to keep their newborn from the public eye.
"Throwback! Baby K at 2 weeks... we are not hiding her from the world, just hiding the world from her. Such a cruel world especially here on social media," she wrote.
 "You shall meet her when we are ready... If ever," she added.
Pregnancy
Being that Catherine was already a mother of one, conceiving for the second time would not have been a hustle according to her, but it actually turned out to be.
Speaking on her YouTube channel, the former Mother-In-Law actress narrated her struggles trying to get pregnant and the frustration that came with trying.
"As you all know by now we are expecting a child. It's been a long time, for me 13 years later. I know you guys were wondering what's going on. Does she have a problem, what is it? "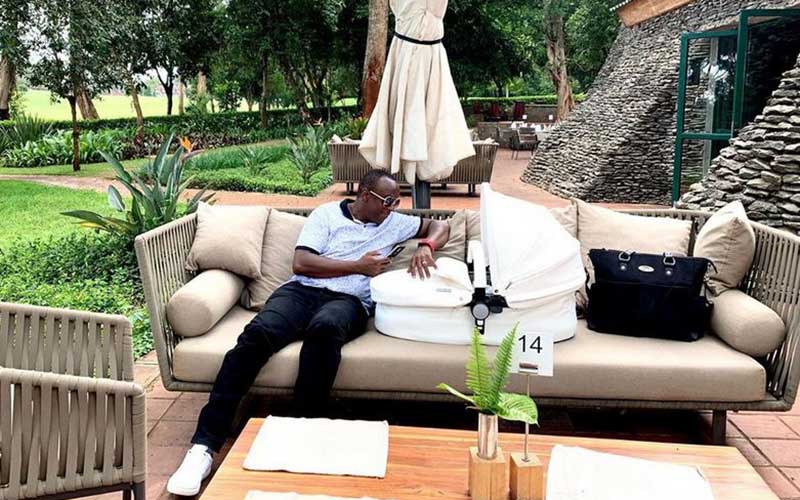 Catherine said that she kept testing to see whether she had conceived and was met with disappointment, but her husband kept on encouraging her.
"Thank you for your patience, I had no idea how much being a teenage mum affected me. You gave me assurance that you would never leave us, you have held my hand all through, spoilt me silly, I am indeed blessed. We thank God, this is such an honour," she said.
Early pregnancy
The actress has on several occasions narrated her story of conceiving at an early age to encourage young girls to concentrate on bettering themselves and not having babies.
Speaking on the trauma she underwent after giving birth at 19, she wrote:
"Can we stop telling young girls its okay when they fall pregnant? Because it's not! Just because the person you look up to made it doesn't mean you will, we are different and we come from different backgrounds. Think about your parents who are sacrificing everything for you. If you are already there, please learn from it and be rest assured, your life will never be the same, it's not about you anymore.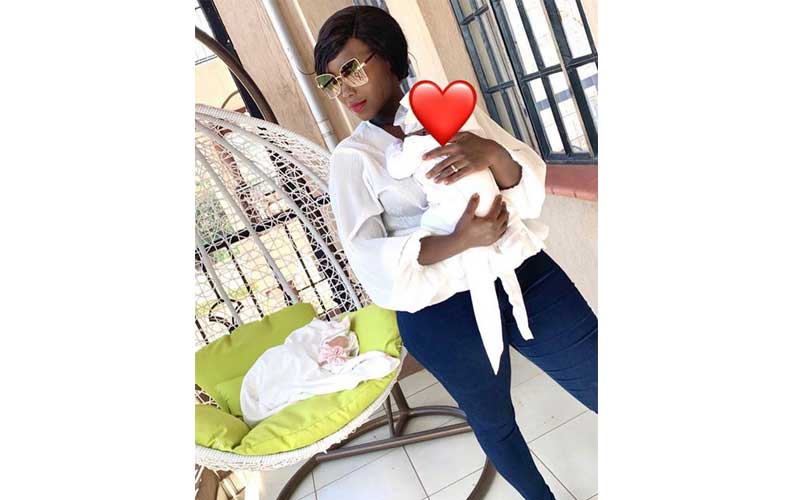 "That baby is your life now! If you are thinking of getting pregnant to keep a man who will disgrace you, I promise you, he will in a few months, please my dear, DON'T! Please wait! It's a beautiful thing when you just wait a little! Secure the future young queen. Aki sikizeni tu."