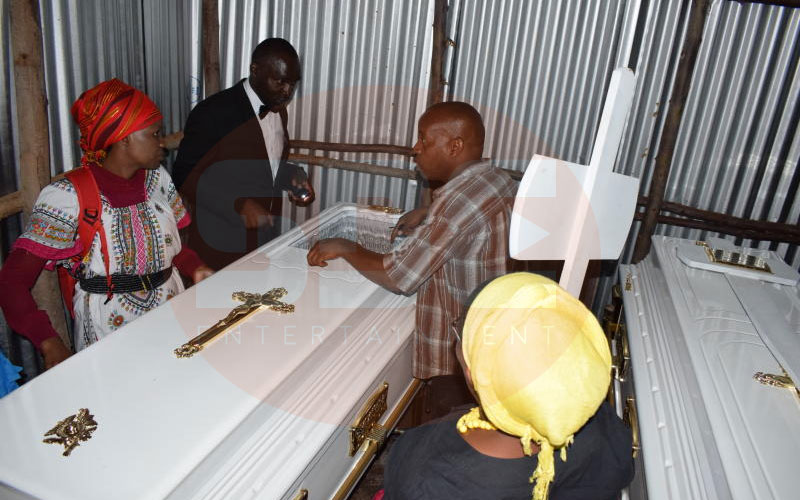 The bodies of a woman and her daughter who were murdered in Nairobi last October were buried on Wednesday amid church squabbles.
Ann Ndegi and her daughter Purity Wanjiru were buried at Rianguu village in Gacuriri Sub-location, Embu County.
The ceremony that started at 9 am ended at 9 pm. The two were shot dead at Mlolongo area in Machakos County. No one has been arrested in connection with the murder.
Family members who were interviewed said Ndegi and Wanjiru's bodies were supposed to arrive in Embu early Wednesday.
The burial was supposed to be concluded before sunset, as Embu culture demands, but that was not to be.
Mourners who had arrived as early as 9 am were surprised to learn that the Nairobi church where Ndegi and Wanjiru worshipped had taken their bodies from Chiromo Mortuary in Nairobi.
According to the family members, the church wanted to conduct its own service before releasing the bodies.
Baptised in Catholic
Ndegi and Wanjiru had been baptised in Catholic, but later joined the Nairobi church, whose name was not immediately available.
Family members who arrived at Chiromo Mortuary at 5 am that Wednesday were taken aback when leaders of the church demanded to take the bodies for a requiem mass, which was not in the original programme.
"The graves were ready in the morning. We were kept waiting the whole day," a mourner said.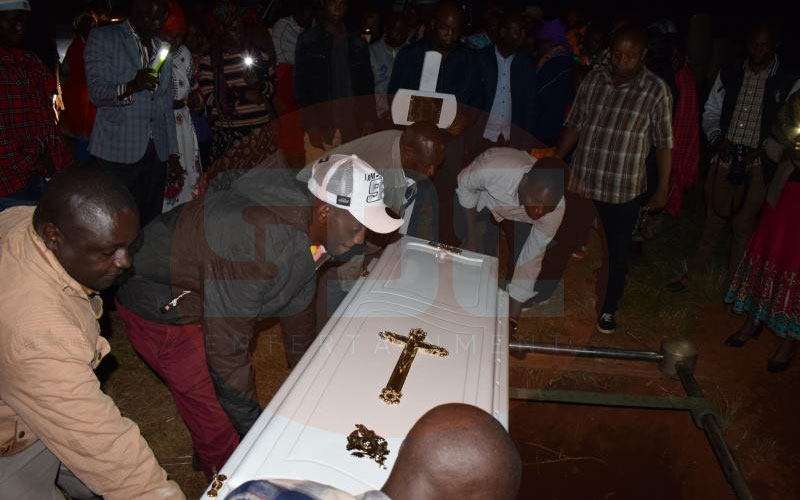 As darkness crept in, some mourners started leaving. The bodies arrived at the burial site at 7.32 pm.
The two women's relatives had to seek another priest to lead the burial in Embu, since clerics from the Nairobi church did not accompany the body.
The priest approached to assist with the service turned down the request arguing that the burial permit had expired by 6 pm. "I won't oversee the burial since it is against the law. Not unless they seek another permit from authorities," said the priest.
Family members approached local administrators, who allowed them to continue with the burial despite the expired permit.
The priest later blessed the grave and oversaw the lowering of the caskets. There was no mass.
Dominic Njeru, Ndegi's brother, said the Nairobi church cleared the Sh1.4 million mortuary bill, purchased coffins and paid for the transport of the bodies to Embu.
According to Embu culture, a dead person must be buried on the same day his grave is dug. Anisia Mbeere, an elder, said if the burial had not taken place, the graves could have been refilled with soil.