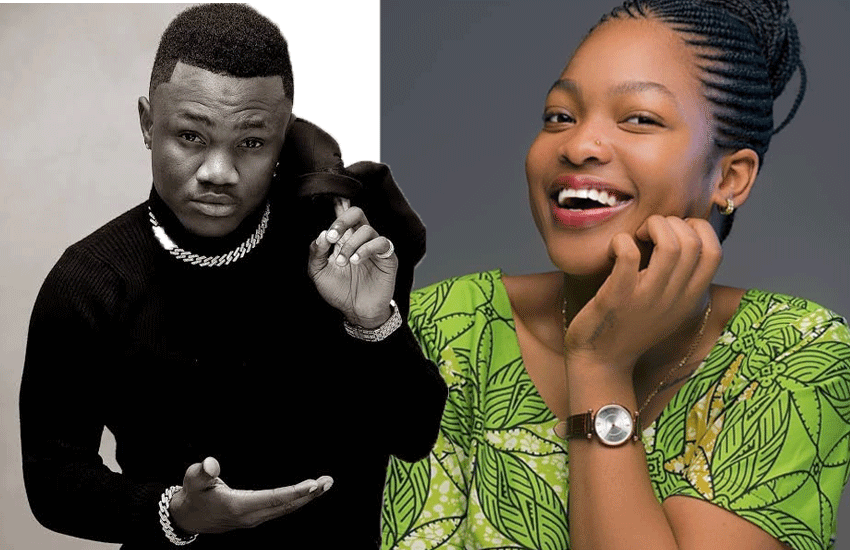 Tanzanian singer Yusuph Kilungi better known by his stage name Mbosso has opened up about a child he sired with the late comedian Martha Boss.
Speaking to Bongo5, the Nadekezwa hitmaker claimed that Martha's family has completely denied cut him off and denied him the chance to see his child.
"Nimeona niliache hilo kwa sasa sababu kuna vitu vingi sana vinaongeleka. So, Kama ni wa kwangu, na wao wanaamini ni wa kwangu ila wanaleta uongo…Watamleta tu, Kama si wa kwangu basi, mwenyezi mungu hakuandika ilo," lamented Mbosso.
According to Mbosso, Martha's photos on his living area are the only treasured memory he holds of her. Enough reason to keep fighting for their child.
"Ni kumbukumbu mzuri ya Maisha yangu na yeye before. Zikiwa pale nikimuona moyo wangu unapata faraja sana, naona amani kwa sababu nakumbuka mema yake, mazuri yake, hatukuwai kuwa na vita, tulitenganishwa tu. Moja historia nzuri ya Maisha yangu naeza sema kwenye mahusiano ni mahusiano yangu na Martha. Nikitoka niwe namuombea, nikirudi niwe na muombea," he narrated.
After the sudden demise of Martha in September 2019, Mbosso penned down an emotional message, where he disclosed that the two had agreed to keep their relationship a secret.
Mbosso pointed out that he was an item with Martha for close to five years and she died before they could even agree on telling the world they had a kid together.
"Sasa Umeondoka bila kunipa ruksa juu ya hili Je, niendelee kuitunza hii siri, na Je, anavyoendelea Kukua akija kuniuliza na nikwambia mama alisema uwe siri atanielewa kweli? Wallah moyo wangu unauma Martha, hukupaswa kuondoka wakati huu, mapema mno Dah! "Nenda Martha wwingi furaha na ucheshi, hata mama kasema leo msiba. Jana ulikuwa unatabasamu hadi ulipofumba macho, "Innalillah Wainnailaih Raajuun." Mwenyezi Mungu akupe Kauli thabiti inshaallah, Lala salama Martha," he posted.
According to Tanzanian media, the family of the late comedian has denied any existence of a child more so being sired by Mbosso.