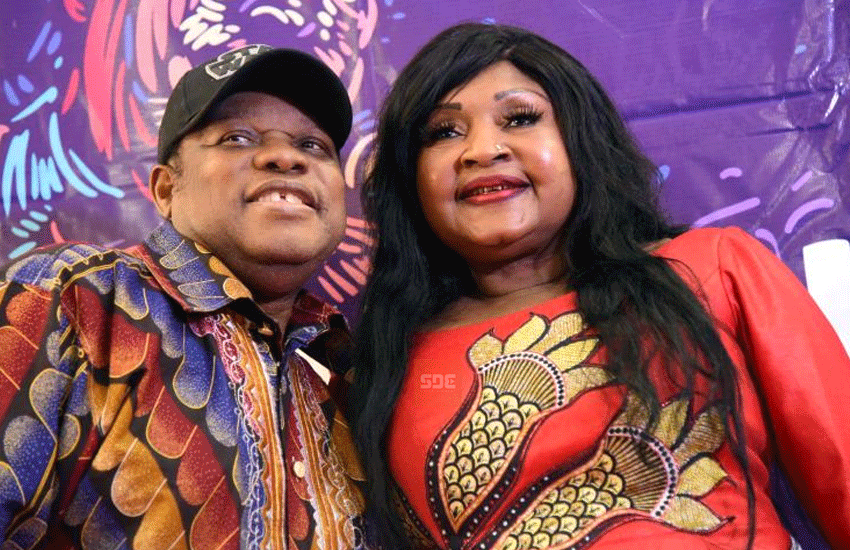 Mbilia Bel sounds exactly the same in person as she does on radio. In fact, as impossible as it seems in this age of auto tune, her voice is even more impressive when she is seated right in front of you.
Rumba and Soukous fans are in for a treat, as she and fellow Congolese legend, Kanda Bongo Man make themselves at home in the country.
The two spoke to the Saturday Standard from the Bomas of Kenya, where they are slated to perform at the 28th edition of the Koroga Festival, the world groove edition, which runs today and tomorrow.
Looking resplendent in a red, patterned African outfit, Mbilia belted out a number of lines from the much-loved song, Nairobi, before professing her love for the country. A love she inherited from her late husband, Tabu Ley, who wrote the song.
"He really loved the country and when I visited for the first time as a 20-year-old, I could see why. Kenya showed me so much love and I fell in love with it too. Everyone was so warm, so kind and I have such pleasant, warm and beautiful memories," she says.
Read Also:Why Franco Luambo Makiadi is in a coveted position for any living Kenyan artiste
Mbilia will perform that song alongside her old hits, while introducing brand new songs and a new dance style. Kenya is the first country she is visiting for her world tour.
Tomorrow's event is more family-oriented, where both artistes will be performing, while newer generation Kenyan artistes like Sol Generation and Rico Gang headline today.
Little Kiswahili
It will be a rare combination of two giants at one platform, presenting a cocktail of their old and new releases. By yesterday, about 8,000 tickets had been sold, according to organisers.
Mbilia speaks little English and a little bit of Kiswahili, so the interview was conducted through a translator.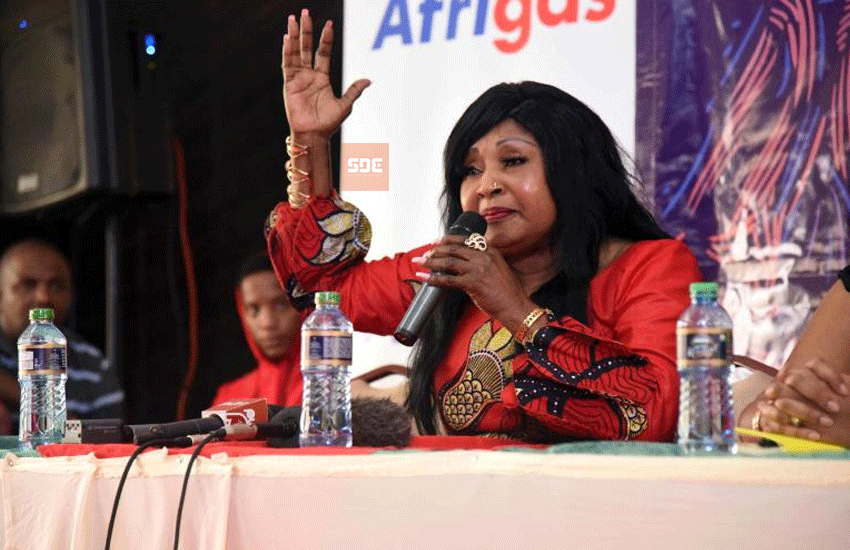 Kanda, however, can speak English, which Mbilia says is because he lives in London.
Kanda will be performing for the second time at the cultural and historical venue.
He, with his charming smile and African themed outfit, promised spectacular performance with his dance crew.
He will be donning his trademark hat, which he says symbolises his uniqueness.
"I introduced the hat because I was unhappy when people mistook me for other artistes," he says.
Read Also: Rhumba legend Papa Wemba wanted to die on stage
Despite having latest releases, Kanda says he will go "back to the roots" by serving his fans with songs such as Yesu Kristu, Inde Monie and Muchana, among others.
"I will remind them of the past by singing my decades' old songs but the latest songs will also feature," he says.
Despite the mushrooming of Afro-Congo genre in the Democratic Republic of Congo, Kanda says he listens to the songs out of curiosity and to value the new styles by the young generation.
"Each generation comes with new styles. We can't imitate them, we play mother rhumba," he says.
"The new generation artistes with their genre is like a small boy who wanders to play outside but will come back home, whether he likes it or not."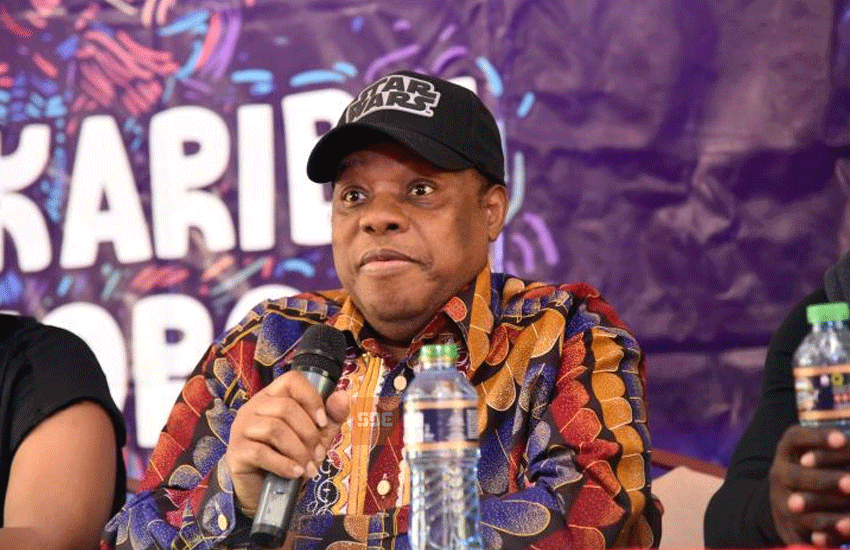 Memories of how a stadium wall came falling as he took to stage in Kisumu seemed to have been lost in his mind.
"It was a celebration of then US President Barack Obama. I don't remember any dramatic incident. It was good," he says thoughtfully.
Kanda's face lit up before laughing heartily when asked about his tendency to sing about women.
Younger audience
"Love brings peace in society. When you are choosing a wife or girlfriend, there is happiness. We encourage people to pursue happiness and peace," he says.
Mbilia says she never drinks alcohol, although one of the sponsors of the event is Tusker Cider.
Curiously, the brand is marketed to a younger audience, but the two artistes' musical appeal transcend generations, and will be very much at home among the young fans.
Mbilia, who is seemingly ageless, credits her youthful looks to "having peace of heart, peace of mind and working out occasionally".
She says she is completing construction of a music school in DRC that will open doors for more African girls.