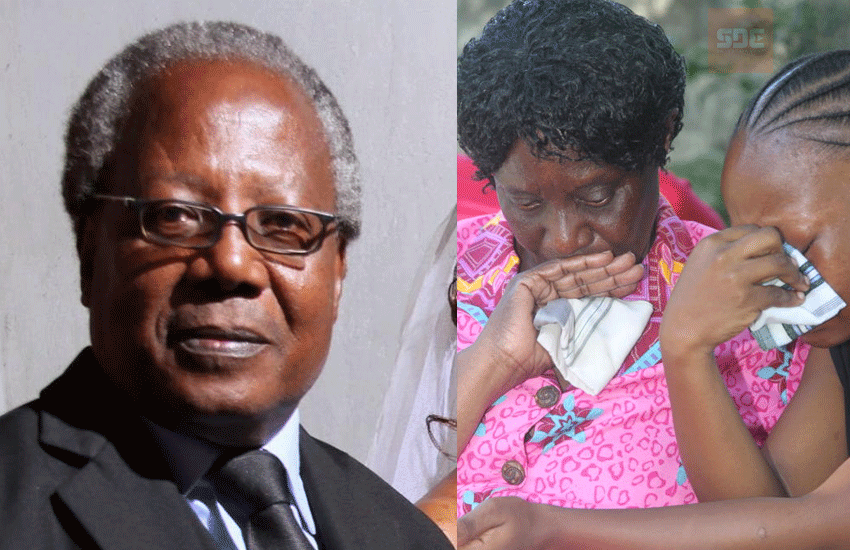 The family of Mombasa lawyer Sammy Anyanzwa who died after falling from a nine-storey building in the coastal city wants an inquest conducted to establish the manner and cause of death.
Anyanzwa's family is also questioning the authenticity of reports he plunged to his death from the eighth floor of the Uhuru na Kazi building and demand the source of this claim.
His family has disputed the suicide theory, which the police initially propounded following Wednesday's death, saying that only an impartial and professional person will resolve the mystery.
Conspiracy theories abound following his sudden death including claims the lawyer was murdered or he accidentally slipped through an opening moments after visiting the lands registry on the building's first floor.
Yesterday, the National Lands Commission disputed claims the deceased visited its Mombasa offices and argued with someone after discovering that he had been swindled of his Sh140 million property.
Disputed claims
Speaking to the Saturday Standard at her home in Nyali yesterday, the widow Jane Nekesa discounted claims that she quarreled with her husband on the fateful day.
"We lived happily with my husband for over 40 years, whenever there was a problem he was good at resolving it," said Ms Nekesa.
Accompanied by her daughters, son and family lawyer Muchai Lumatete, Ms Nekesa said her husband was peaceful and encouraged his family members to respect God. She said that before he met his death, he had made a donation in his rural home where he was helping build a community church.
"Yes it is true I had gone to my rural home to take money which my husband and his friends had contributed towards construction of a church," Nekesa said.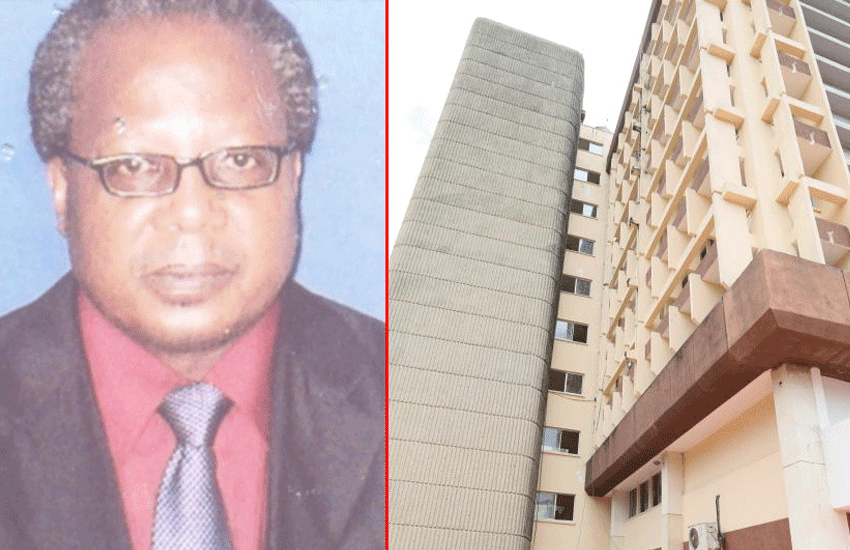 Mr Lumatete asked the police to institute an inquest into the cause of Anyanzwa's death.
"We do not have evidence to show that the lawyer jumped from eighth floor and that is why we want an inquest into the death," he said.
Cherryl, the last daughter recalled how her father woke up early, took a shower and had breakfast.
Solve problems
"My father talked to me about his plans, what he was going to do that morning and the rest of the day.
"He left the house at 7am for town and I bid him goodbye," she said.
Catherine, Anyanzwa's elder daughter said her father knew how to solve problems and that is why he was popular in the neighbourhood and also with his peers.
He and lawyer Japheth Asige founded the first indigenous African law firm in Mombasa in the 1990s.
Formerly a partner with Asige Keverenge and Anyanzwa Advocates, the deceased was a magistrate in charge of Lamu and Tana River in 1976 after graduating from the University of Nairobi.
He served on the bench for over a decade then went into private practice.