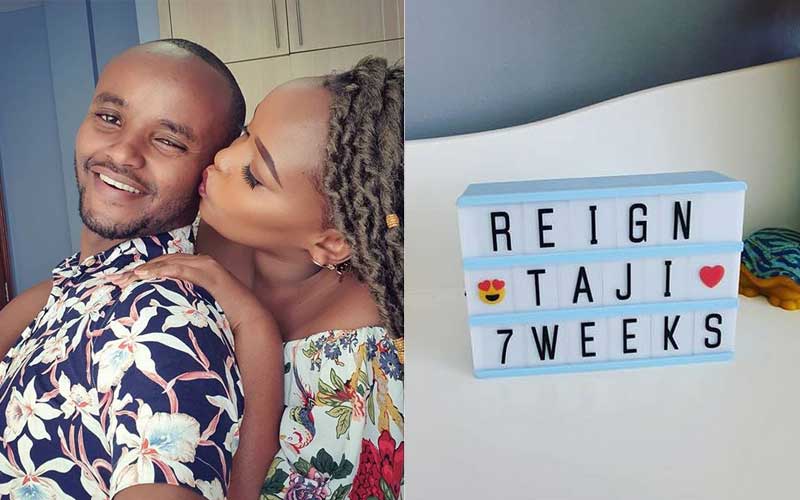 Popular YouTube couple, Kabi and Milly of the WaJesus Family have made their newborn son's name public.
Announcing the much-anticipated news on their latest YouTube video, the couple revealed they had named their son, Reign Taji Kabi.
"So our baby boy is Reign Taji Kabi. Taji means crown in Swahili and Kabi is actually a name for a king. Kabi is a clan leader, King of a clan.
"We actually decided that we are going to have the name Kabi as the family name. Meaning all our children are going to have….all our 12 children are going to have the name Kabi at the end," explained Milly.
After the reveal, the couple went on open an Instagram account for the young one, adding him to the growing list of celebrity kids with Instagram accounts.
Apart from revealing their son's name, the WaJesus family also gave their fans a tour of Taji's adorable nursery.
Push gift
Not too long ago Kabi WaJesus gifted his wife a complete living room makeover to thank her for being strong throughout and after her pregnancy.
"I am making this video because I have a surprise for her. She has made me super proud, she has made me so happy, oh my God! I just love her so much. She was strong and she did it for the three of us, so I have a small gift for her as the first push gift. I'm sure I will do many push gifts because I can in Jesus Name," said Kabi.
The ecstatic Milly could not hide her joy on seeing the new house makeover and profusely thanked her husband for the gesture.
The couple has been blowing the internet with their YouTube and online presence earning them a silver button for reaching 100k subscribers in less than a year.
They were also awarded the Online/Digital Personality of the Year award at the Groove Awards 2019 held a few months ago.