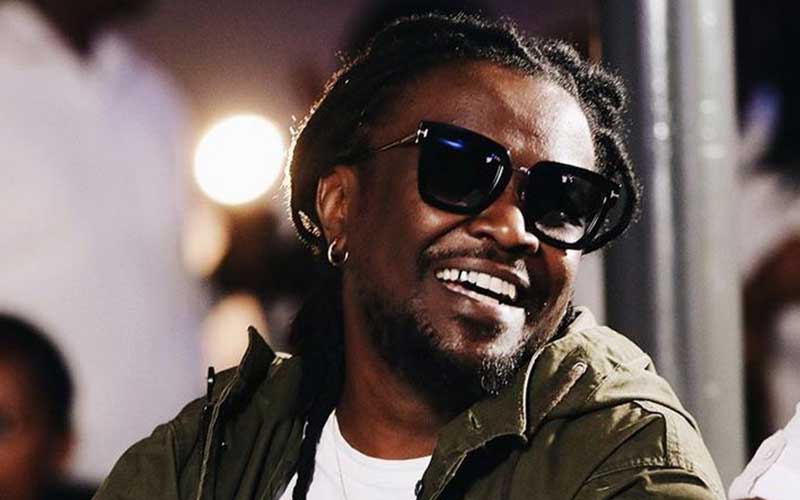 Rapper and singer Nyashinski through a gazette notice announced that he is officially changing his name, dropping his first name, Inyatta. Through the gazette notice issued on November 1, Nyashinski, whose name is Inyatta Nyamari Ongegu, now wishes to only be referred to as Nyamari Ongegu.
"Notice is given that by a deed poll dated the 10th April 2019 duly executed and registered in the registry of Documents at Nairobi.
"Formerly known as Inyatta Nyamari Ongegu formally and absolutely renounced and abandoned the use of his former name Inyatta Nyamari Ongegu, and in lieu thereof assumed and adopted the name Nyamari Ongegu, for all purposes and authorizes and requests all persons at all times to designate, describe and address him by his assumed name Nyamari Ongegu only," read part of the gazette notice.
Even though the veteran rapper has remained lip-sealed over this move, the decision was arrived at before celebrating his traditional wedding to his longtime girlfriend Zippy Jepkemei Bett.
The African-themed ceremony saw Zia and Nyashinski don Ankara outfits, with the latter topping off the look with a black cane. The closely-guarded wedding was attended by singers Nameless, Big Pin, Bien Aime among others.
Recently, the Malaika hit maker took to social media to 'demand' respect having spotted strands of grey hair.
"Today henceforth, you young bulls greet me with two hands!" he wrote.