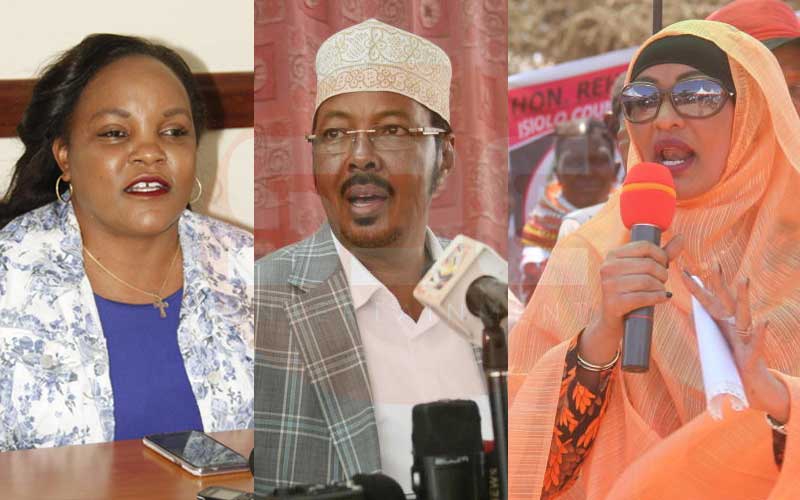 George Kinoti, the director of the Directorate of Criminal Investigations (DCI), is on the spot over an alleged plot to frustrate a probe into a sex tape linked to Wajir Woman Rep Fatuma Gedi.
MPs have questioned why investigators in the case have failed to summon four MPs accused of circulating the pornographic material online.
Adan Keynan (Eldas), Abdihakim Mohamed (Fafi, Rehema Jaldesa (Isiolo) and Wangui Ngirici (Kirinyaga) were in February summoned by the DCI over their alleged involvement.
However, they have not recorded statements, citing "impediments", which they did not elaborate.
The Powers and Privileges Committee, chaired by National Assembly Speaker Justin Muturi, put Mr Kinoti to task to explain why it had taken his office more than seven months to record statements from the four members.
The DCI had written to the Clerk of the National Assembly on February 21, asking him to facilitate the MPs' appearance at CID headquarters.
The clerk declined, stating that the House had no role over what MPs do outside Parliament. The same position was taken by Mr Muturi, who called on DCI to carry out its mandate and question the MPs without involving the House.
"You don't need permission from Parliament to deal with a member who commits a crime outside there," said Muturi.
Get justice
Changamwe MP Omar Mwinyi added that the DCI appeared "powerless" in handling the case, and questioned how the victim would get justice.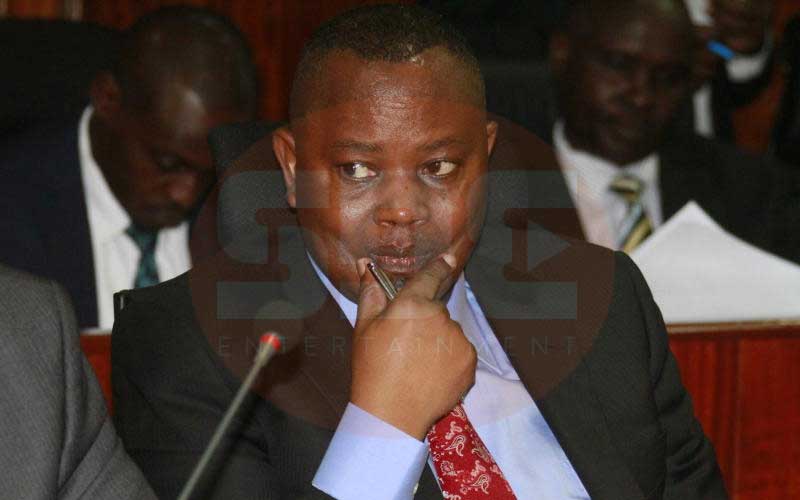 "You cannot claim you summoned people and when they refuse to appear, you abandon the matter. If this committee did not summon you here, this case would be dead," said Mr Mwinyi.
"It appears the four are powerful and are using some protection from certain quarters. Are you suggesting that you are powerless?"
The committee also put Kinoti on the spot over two conflicting letters from his officers to the Clerk of the National Assembly.
In one of the letters, an investigator asked for the clerk's help so that the four lawmakers could record statements. Another officer later wrote to the assembly, saying the earlier letter had not been sanctioned by the DCI.
The committee is further probing how a confidential letter from the DCI that contained the names of the MPs and sent to the clerk leaked to the media.
Ms Gedi has been accused of abusing her position to irregularly obtain confidential parliamentary documents to fix her four colleagues in the controversial video linked to her.
This was after a parliamentary employee told the committee that Gedi coerced him into providing the confidential documents.