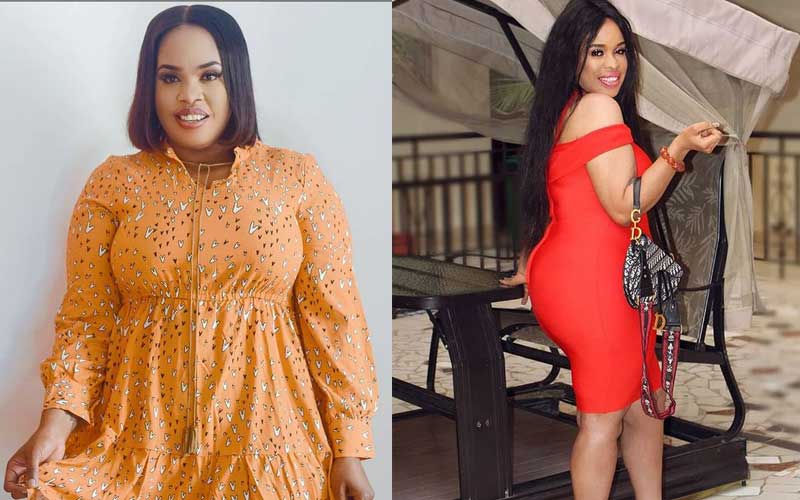 Reality TV star and YouTuber Bridget Achieng has made a video addressing all the assumptions netizens have about her.
The mother of one started off by addressing the assumption that she was expecting her second child with her first baby daddy.
"Pregnant again? You guy, tumbo yangu ilikatwa tu juzi, sijapona. I am not pregnant again but to be honest, I want a house full of babies. I want a football team or a rugby team, yaani I need babies."
Sleeping with men for that extra cash
"Many at times people have judged, misjudged me because I like my money. Is it a mistake? Is it my fault that I get men who have money? Is it my fault?
READ ALSO: BBC apologizes to socialite Bridget Achieng over prostitution documentary
"Me liking good things does not mean I'm a hoe, does not mean I give my p**** for extra cash. If you have to enter here, you have to be my blesser, it's not bad to have a price tag."
Partying
READ ALSO: Bridget Achieng: Help us raise Sh700,000 for mum's burial
Bridget also spoke on the notion that she's a party animal saying, "niliteseka nikiwa mdogo, niliruka mitaro huko ghetto, nimeparty.
"If it were possible I could party from Monday to Sunday."
READ ALSO: My employer disliked me: Bridget Achieng's travails as a house help
Nairobi Diaries
"The number of people in this show that get paid by my name, that cannot sleep without talking about Bridget, the numbers are growing bigger by the day and you know the good thing about talking about Bridget is that you will get famous for 10 minutes so who wouldn't talk about me?
"Because I am Madam President, one of the highest paid casting members, if I leave today the show crumbles clearly. What would Nairobi Diaries be without me? I mean look at me, look at all this juice, of course it would be dead."
Spending Sh3million on skin bleaching?
"My friend we are at Sh10 million, wewe bado uko kwa three million? How many years ago was that? Wewe kama ulizaliwa kujaribu maisha, jaribu maisha, sisi wengine tulizaliwa kuishi."