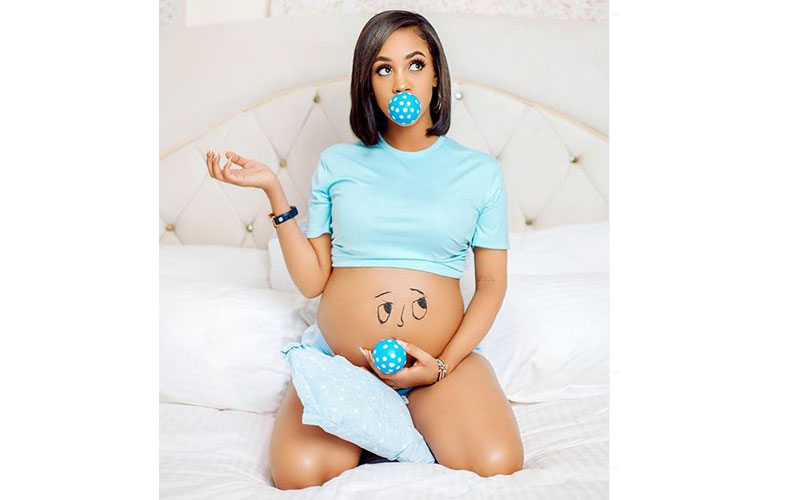 Kenyan singer and radio presenter Tanasha Donna has shared photos looking lean just weeks after she welcomed her first baby.
The first-time mother went on to reveal that she is now going to change her dress code from the 'college girl' look to a sophisticated, mum style.
While a majority of women take a bit of time to shade off baby fat, the 24-year-old seems to be getting back on her feet really fast. Revealing a snippet of her tiny waist, Tanasha answered a fan who wanted to know much her son weighed at birth.
"3.8Kg at 42 weeks. See how healthy he is lol," she wrote.
Baby Naseeb
Early this week, Donna also revealed the name of her one-month old son by opening an Instagram account for the little one. According to the Instagram account the baby's name is Naseeb Junior named after his father Diamond whose real name is Naseeb Abdul Juma.
Before she gave birth, Tanasha revealed that she would undergo a butt implant next year.
"There is so much stuff I don't like about myself. I don't like my body. I don't like my butt coz actually I don't have a butt as it is what it is. Actually, I'm thinking of getting surgery done next year, no Silicon, but I will do fat transfer and I'm gon' be quite open about it and honest.
"As at the end of the day I believe what is important is who you are deep down and inside,' she said during an Instagram live video with fans.
Check out Tanasha's body: