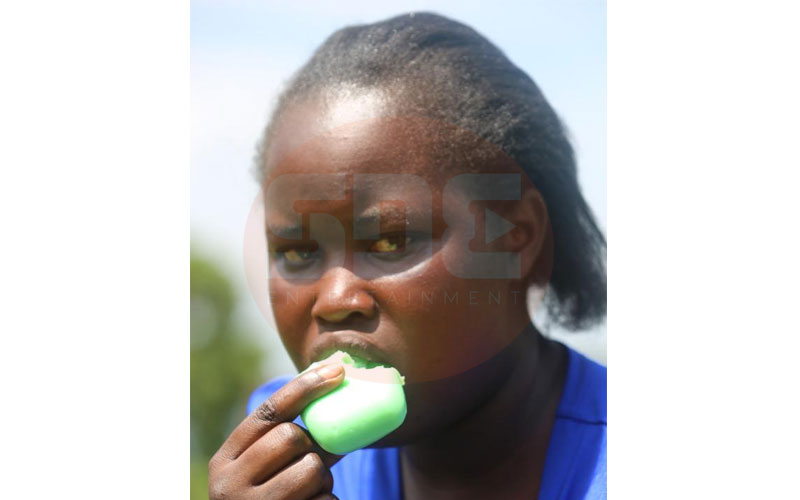 Sharon Chepchirchir basks in the sun outside her mother's house in Kibochi village, Nandi.
A few minutes later, Chepchirchir, 24, takes out a bar of soap from her jacket.
I thought she wanted to wash her face or hands but was shocked when she started to eat it.
Chepchirchir has had an insatiable appetite for soap. She has been eating soap for 19 years.
She said the soap she had in her pocket was the same one she had used to bathe in the morning.
"I don't know why I eat soap but I enjoy it. I discovered my appetite for soap when I was five years old," says Chepchirchir.
Yet Chepchirchir says she has never had stomach upsets, irritation in her mouth or any other health problem from eating soap.
And she is not the only one eating soap in her family. About six years ago, Chepchirchir says she discovered her younger sister, Lydia Chepkemboi, too, had an appetite for soap.
"My younger sister lived with my aunt and we rarely met. One day, I noticed she had a bar of soap in her pocket. I asked what she was doing with it and she said she eats soap. This brought us closer because we borrow soap from one another," she says.
The sisters have puzzled residents of Kibochi village, who often troop to their home to see them eat soap.
In 2014, when she was pregnant, Chepchirchir says she asked a doctor at Chepterwai Nyayo Hospital in Mosop whether soap would affect her health or that of her baby.
"The doctor said it was the first time he was encountering a person who eats soap. He also said he was unaware of any condition that makes people eat soap. He, however, said soap is not poisonous," says Chepchirchir, who has been a domestic worker since 2015.
Chepchirchir says she was always in trouble with her mother and grandmother due to the habit. "They would beat me but I didn't stop eating soap. I continued stealing soap until they gave up. I would sneak into bathrooms, even neighbours', and steal soap."
Powder soap
"Eating soap has never affected my health. I also eat any food. If I can't get a bar of soap, I lick powder soap."
Over the past two years, Chepchirchir says she has desperately been working hard to stop eating soap.
She has even tried divine intervention and spent Sh10,000 on prayers to no avail. She said she sought divine help after their grandmother said they'd been cursed.
She says she approached a pastor in Nairobi where she worked as a house help for prayers. The preacher, she claims, asked for Sh5,000. However, the prayers didn't take away her craving for soap.
Last Sunday, she says she paid another Sh5,000 for prayers but her appetite for soap never died.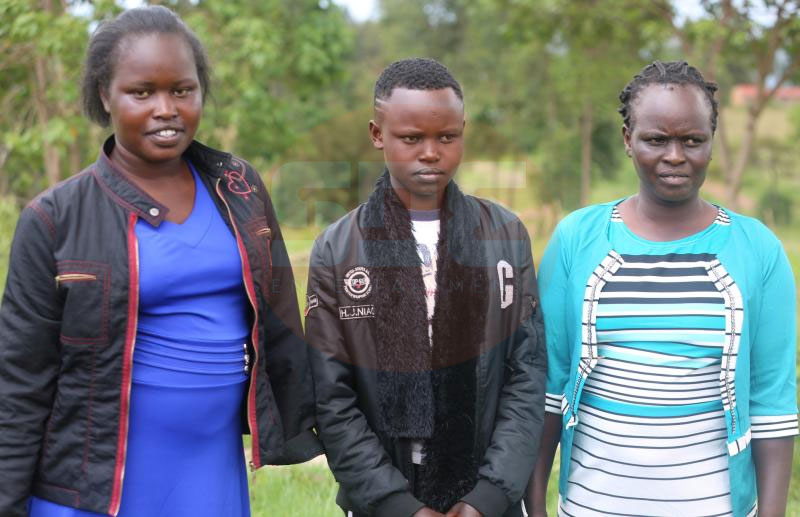 "I recently visited a hospital in Kapsabet and I was told my health is perfect. I'm yet to understand why I eat soap," says Chepchirchir.
She adds: "While in secondary school, I would sleep in a secluded cubicle because I didn't want my colleagues to know I ate soap. I would buy less of what was considered necessary so I had extra cash for soap."
On her part, Chepkemboi says she just found herself enjoying soap.
The 17-year-old Form Three student says she always has a bar of soap in her pocket.
"I am also shocked that I eat soap. I have worked hard to hide the habit but some of my friends know about it. They say I am not normal. I want to stop but I just can't," says Chepkemboi.
Their mother, Monica Jebet, says she has tried all means to stop her daughters from eating soap without success.
"I did all I could to stop this habit, including hiding soap and caning them but it didn't work. I am asking specialists to help us understand this mysterious behaviour. Some medics say eating soap could be genetic," says the mother of four.
Solomon Komen, a nutritionist at Tophill Hospital, says the sisters may be lacking some minerals in their bodies.
Determine minerals
Komen warned eating soap may eventually affect their health because of the chemicals used to manufacture them.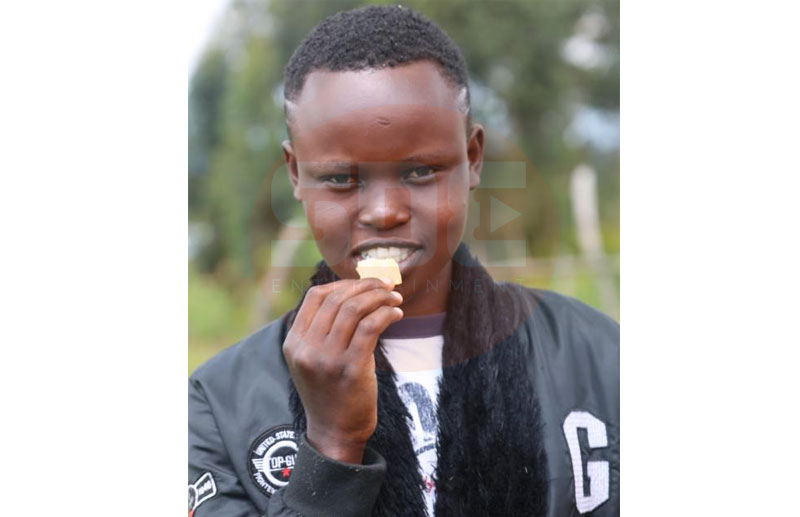 "We need to carry out tests to determine the minerals the sisters may be lacking and take remedial measures."
Mark Kiptoo, an Eldoret-based oncologist, warned chemicals used in making soap, including potassium, are harmful and may lead to long-term effects in key organs.
"The chemicals can damage the kidney and liver if consumed in large quantities for a long period of time," Dr Kiptoo said.
He added: "Eating soap is strange. The girls should seek medical specialists for tests. They should also undergo blood and tissue analysis to establish if they lack some nutrients."