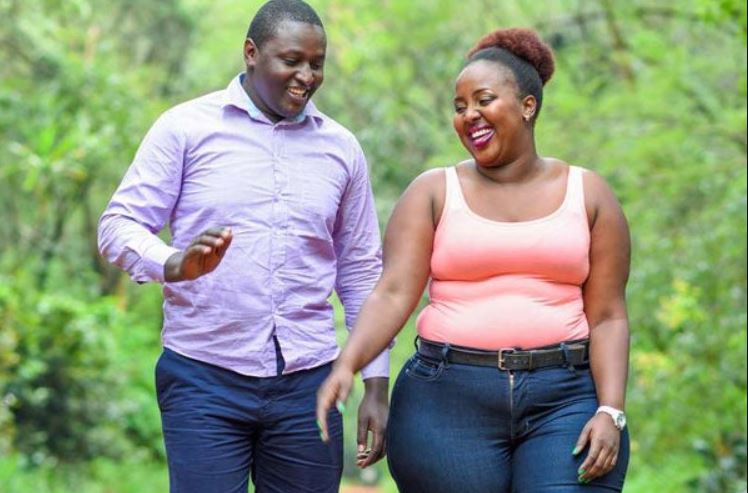 Comedian Terence Creative popularly known as 'Kamami' has admitted that he cheated on his wife Milly Chebby.
There have been rumours on social media about his infidelity for a few months now.
Terence confirmed them through his Instagram stories where he posted asking followers to "ask me (him) anything."
A few boldly asked about the rumours and he responded honestly admitting that he had been untrue and clarifying that they are on the path to recovering and they will one day talk about it as a couple.
"Is it true that you cheated on Milly Chebby?" a follower asked. Terence responded saying, "Yes I did, through it I've learnt my lesson, Milly and I will talk about it someday."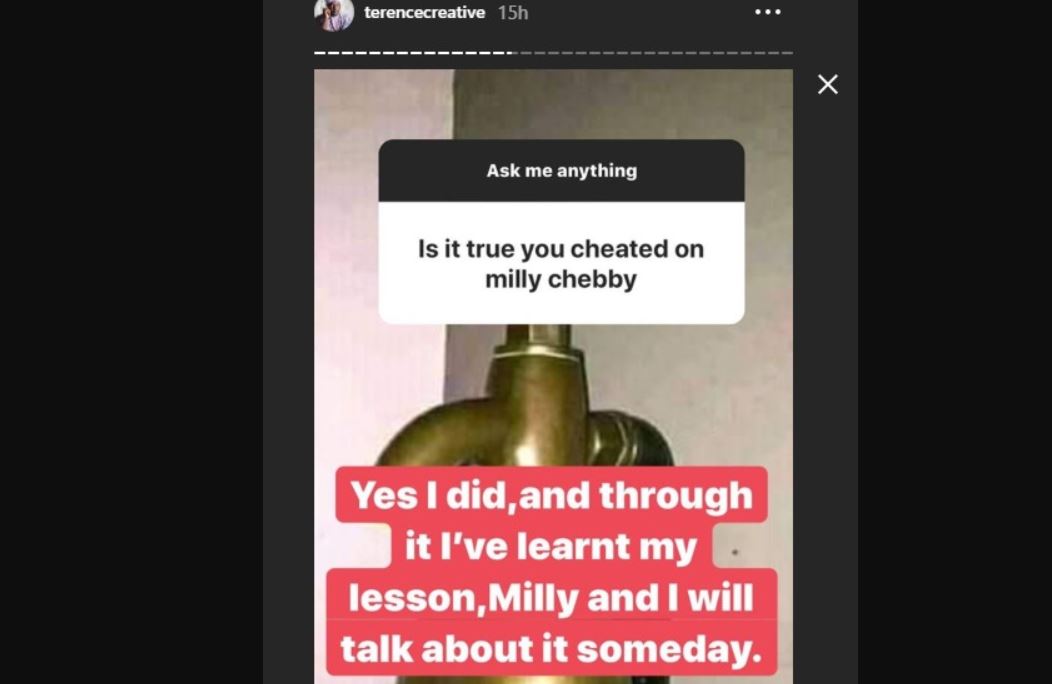 He also clarified that he and Milly are not divorced and that he does not (read no longer) has a 'side piece'.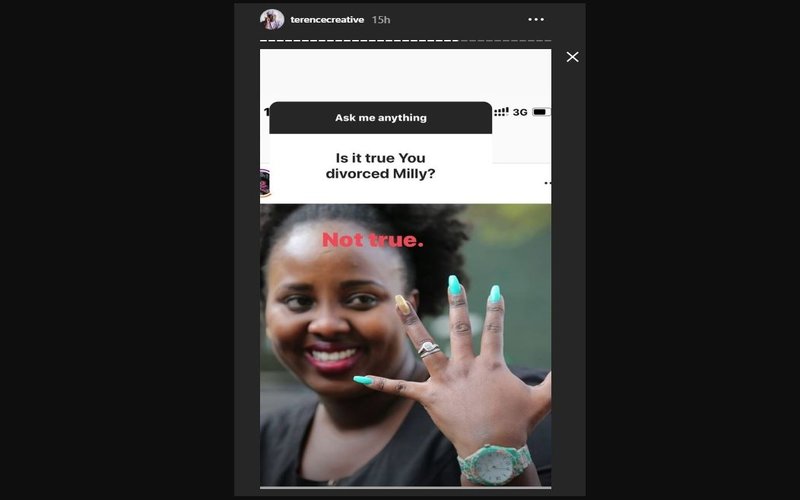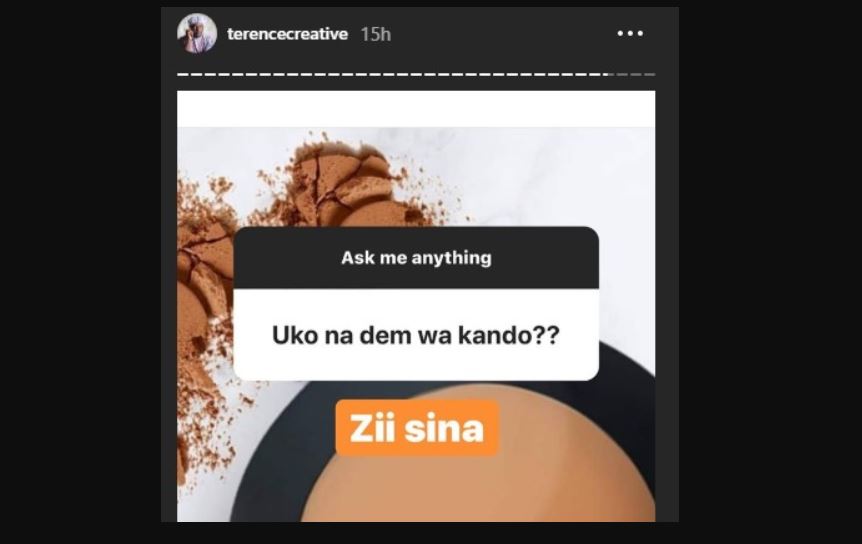 He insinuated that the devil led him there but was also keen to mention he would never repeat it again."
Shetani huja kwa njia mingi, ashindwe kabisaa. Akii sitarudia tena. (The devil comes in many ways, God forbid! I swear I will never repeat it again)," he said.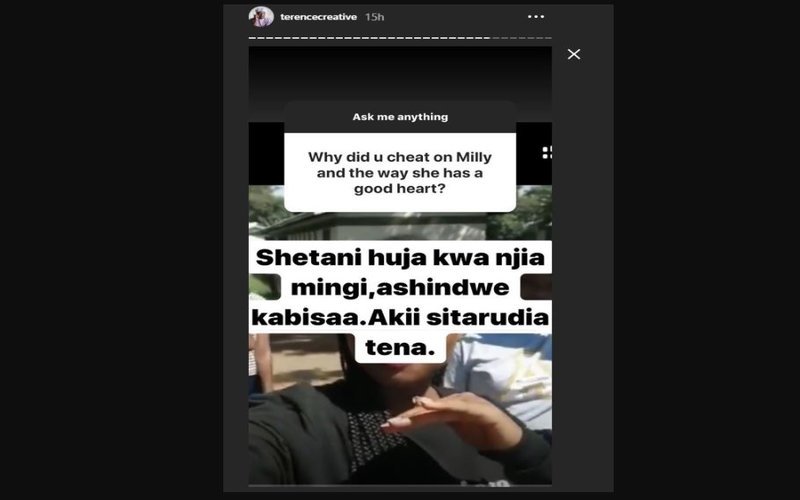 His confession came just hours after YouTuber Edgar Obare of BNN – Bandana News Network – with whom Terence has been feuding over the cheating allegations; uploaded a trailer of Anita Soina's confession about her relationship with Terence.
Anita Soina is alleged to be the woman Terence cheated on Milly with although he has not come out to admit this himself.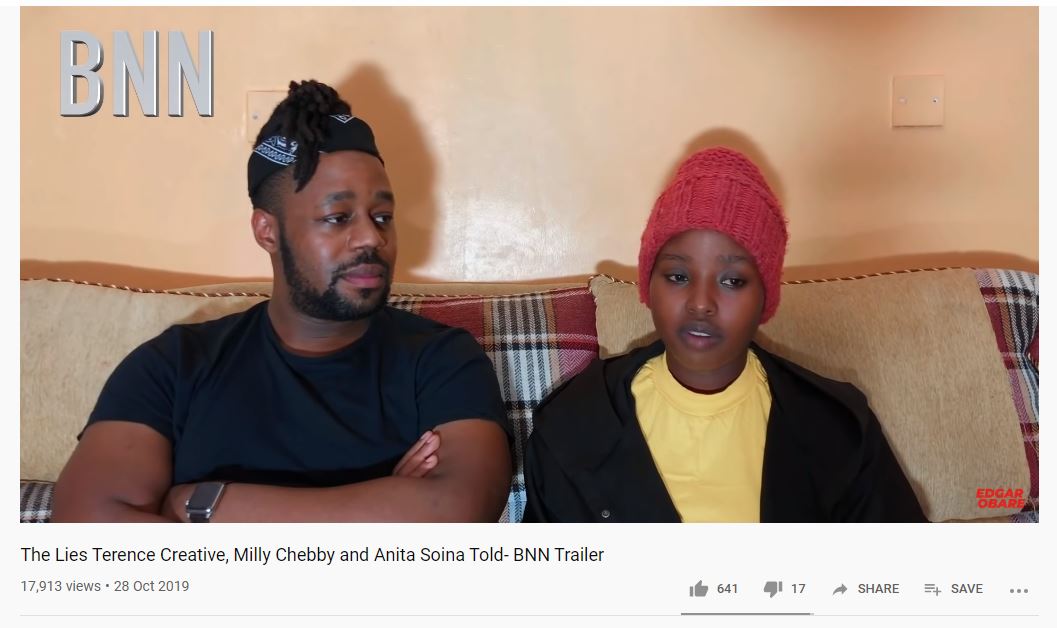 "He wasn't a sponsor. If I didn't love him, ndio ungesema ni sponsor (we would have said he was a sponsor) …. If there were no feelings ... If I was just there for money ingekuwa hivyo (it would have been that way) but I think it's not that way," Anita told Edgar in the video.
When asked if Terence felt the same way, Anita said she doesn't know, although he had told her that he loved him before.
19-year-old Soina also told Edgar that she had to come out and confess because she is scared for her life following alleged threats from Terence's wife, Milly.
Meanwhile, Terence keeps declaring his undying love for Milly on social media.