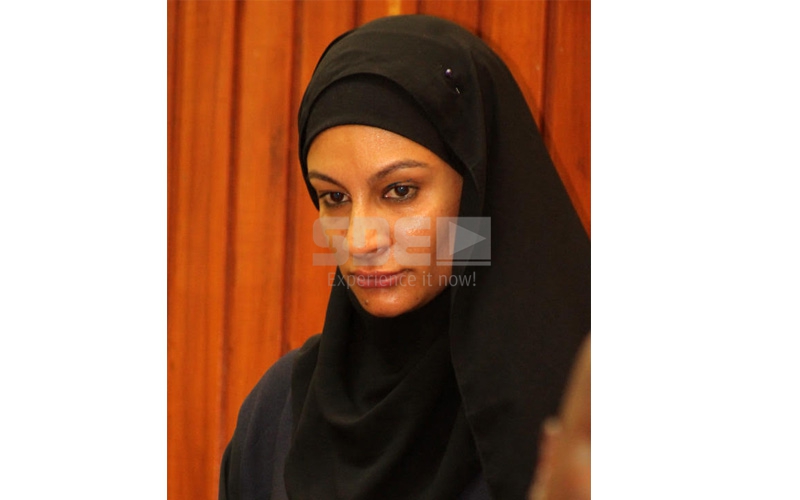 Amina Shiraz Yacoub, the widow of Mombasa tycoon Jimmy Jagatram Baburam, planned and executed the murder of her husband, a court has been told.
Making submissions before High Court Judge Dorah Chepkwony, Alexander Monda, the State prosecutor, said Yacoub conspired with her American lover Jacob Schmalze to kill Jagatram.
According to Mr Monda, the two suspects drowned Jagatram in a swimming pool at Medina Palms in Watamu on June 26, 2015.
He claimed Yacoub planned the murder in order to inherit Jagatram's estate, which amounted to Sh500 million, and a life insurance cover worth Sh50 million.
Mr Schmalze has since fled to the US and an arrest warrant has been issued against him, according to the prosecution.
Tried to influence
Monda also alleged that Yacoub tried to influence one Abdi Sheikh, the detective investigating her husband's death, with a Sh45,000 bribe.
Mr Abdi, who has since been charged with obstruction of justice, has claimed Yacoub sent her the money as a gift for a religious ceremony.
Yacoub's defence, led by lawyers Jared Magolo and Ahmednassir Abdullahi, countered the prosecution's assertions, saying witnesses to Jagatram's murder were coached. The defence claimed the witnesses were coached by Jagatram's father David Baburam, a former Kenya Defence Forces soldier and said to be eager to inherit his son's wealth.
According to Yacoub's lawyers, her husband drowned after falling into the pool while drunk. He also had an epileptic seizure.
The lawyers insisted that Jagatram had a history of alcoholism.
One of the witnesses that the lawyers claim has been coached is a night guard at Medina Palms, who claims to have seen Jagatram drown.
Prosecution and defence were making their submissions on Thursday last week. Monda said the drowning claim notwithstanding, there was abundant evidence that Yacoub killed her husband.
"All evidence shows the two - Yacoub and Schmalze - conceived an elaborate scheme to eliminate Baburam (Jagatram) and get access to his vast wealth," said Monda.
"We, therefore, humbly urge you to scrutinise the records and find that the prosecution has discharged its burden and place the accused on his defence," he added.
Monda told Justice Chepkwony that prior to Jagatram's death, he had found out that his wife was having a love affair with Schmalze.
He explained that when Jagatram learnt of the alleged affair, he threatened to take away his children with Yacoub, and disinherit her; a situation that would have ended Yacoub's rich lifestyle.
Monda said Jagatram went to an extent of confronting Schmalze about the affair. Schmalze admitted to being romantically involved with Yacoub, apologised and promised to stop.
"We have soundly proved that the accused is guilty and we are sure the court will find her guilty," Monda said.
He added that despite the coaching allegations, the night guard, Emmanuel Wafula, witnessed the murder and could place Yacoub and Schmalze on the murder scene.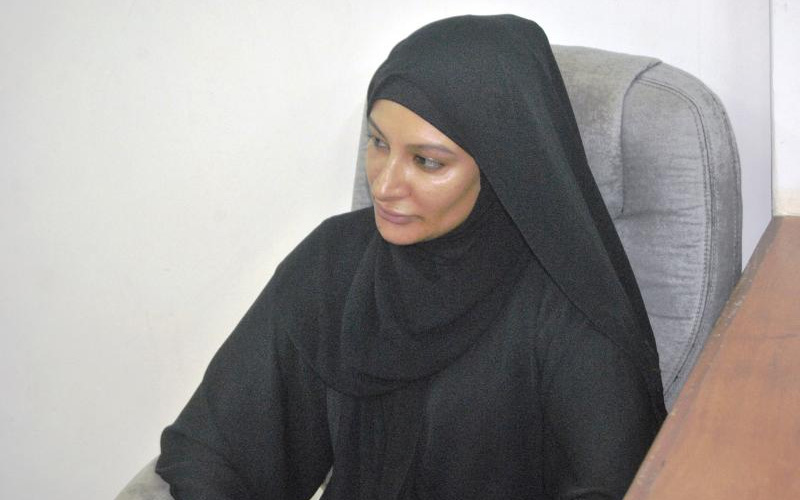 Monda said Mr Wafula had clearly explained seeing the two suspects drown Jagatram at around 4 am through an opening on the fence that surrounded the pool.
According to Monda, Yacoub and Schmalze tried to prevent Wafula from raising the alarm when they realised he had seen them commit the murder.
The guard claimed Schmalze was injured above the eye as he tried to drown Jagatram, who was resisting.
Mr Ahmednassir insisted that Wafula's testimony was flawed and that the Jagatram's father was behind much of the prosecution witnesses' "bogus" testimony.
Ahmednassir said Wafula had changed his testimony many times and that it should be dismissed.
Maliciously obsessed
Referring to David Baburam, Ahmednassir said: "He was maliciously obsessed with inheriting his son's wealth. He hired witnesses in his effort to lead the prosecution. Were it not for his effort, role and drive, the case wouldn't have been prosecuted."
Ahmednassir has appealed to the court to specifically expunge the testimony of two witnesses - Ashraf Hassan and Wafula.
He said in two previous statements to police, Wafula denied witnessing Jagatram murder.
"This is a witness who is not just contradicting evidence, but manufacturing it," said Ahmednassir.
Justice Chepkwony released Yacoub on a Sh10 million bond with two sureties.
Eighteen witnesses have testified for the prosecution so far. The verdict will be rendered in December.